Index of All Cemeteries
Alphabetical Index of All Burials
Previous Page
Use the following to search across all the cemeteries listed.
Example: "Smith, Roger" (yes, use the quotes)
027 GATEWAY BAPTIST CHURCH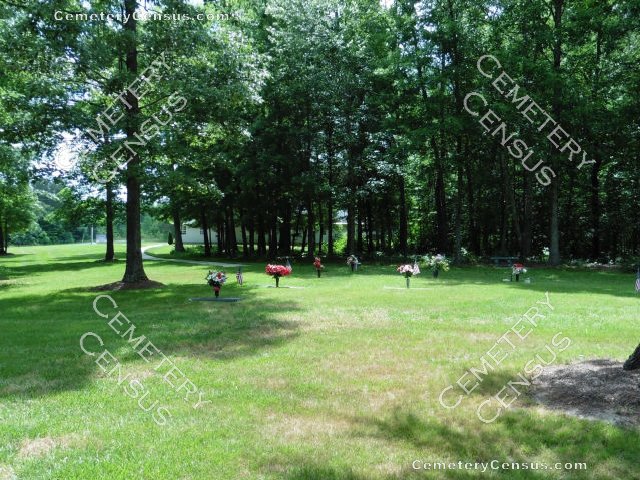 Location - 2370 Chambers Loop Road.

Coordinates: 36d 16m 08.8s N; 78d 56m 28.4s W Click here for Google maps

Directions: From Roxboro, 501 towards Durham. Left onto Chambers Loop Road, across from Derann Drive. Church is on the left. Access is by a gravel driveway after church. Or park in church parking lot and walk short distance to cemetery.

View #2 in the cemetery. View #3 in the cemetery. View #4 in the cemetery.
View of the church.

Surveyed by Amy Ralston on April 23, 2007. Survey by Melanie Sabins in June 2015. Photogrraphs by John Sabins in June 2015.


Bowling, Jo Ann (b. 17 Oct 1940 - d. Reserved)
Husband of Jo Ann Bowling
Husband of Mary Agnes Carroll: Beloved Husband and Father
Wife of James Leslie Carroll. Beloved wife and Mother
Husband of Lois Craven Cooke. PFC US Army, World War II
Wife of Harrell Dorsett Cooke
Wife of Stone Wall Crabtree
Husband of Rosa Lee J. Crabtree. In loving memory
Husband of Patricia Potts Deese
In God's care & Forever in our hearts
Wife of Phillip F Hampton Sr.
Husband of Pauline H Hampton
Wife of Wesley A Jordan: Beloved Mother.
Husband of Edith T Jordan: PFC US Army, Korea
Wife of Thomas Thelmar Lindsey, Jr
Husband of June Jones Lindsey
Web page updated 25 June 2017
Index of All Cemeteries
Alphabetical Index of All Burials
Previous Page