Index of All Cemeteries
Alphabetical Index of All Burials
Previous Page
Use the following to search across all the cemeteries listed.
Example: "Smith, Roger" (yes, use the quotes)
013 GOOCH FAMILY (Dick Holeman Rd)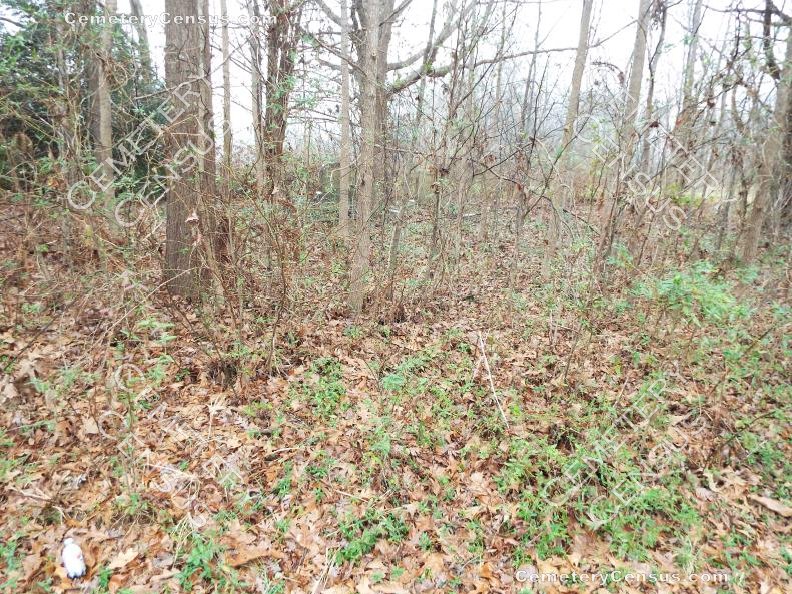 Location - across from 205 Dick Holeman Rd (SR-1123) off Hwy 501, Timberlake.

Coordinates: 36d 16m 49.3s N; 78d 57m 32.0s W Click here for Google maps

Directions: From Roxboro, take 501-S, turn right on Dick Holeman Road (SR-1123), the cemetery is in the woods on right just before Tom Oakley Road (SR-1128).

Access: Easily accessable; about 60 feet from the road. Cemetery is not maintained, and is covered with briars and undergrowth during the summer.

Survey suggested by Doug Storie in June 2013. Survey updated and all photographs by Melanie Sabins and John Sabins in January 2016.


Gooch, Eliza Jane (b. Jan 1847 - d. 1899)
Age 52 Years: Daughter of John Allen Gooch and Susan C. Hicks Gooch.

Gooch, Georgianna Nichols (b. 24 Mar 1857 - d. 21 Jun 1925)
Wife of James Radford Gooch. Daughter of Meredith F. Nichols and Sarah A. "Sallie" Clements Nichols. Plot view.

Gooch, James Bright (b. 26 Aug 1889 - d. 13 Apr 1929)
Son of James Radford Gooch and Georgianna Nichols Gooch. Closeup.

Gooch, James Radford (b. 6 Oct 1845 - d. 9 Aug 1918)
Husband of Georgianna Nichols Gooch. Son of John Allen Gooch and Susan C. Hicks Gooch.

Gooch, S. (b. Unknown - d. Unknown)
Marked with a small base and footstone.
Web page updated 25 June 2017
Index of All Cemeteries
Alphabetical Index of All Burials
Previous Page