Index of All Cemeteries
Alphabetical Index of All Burials
Previous Page
Use the following to search across all the cemeteries listed.
Example: "Smith, Roger" (yes, use the quotes)
225 COLEMAN FAMILY CEMETERY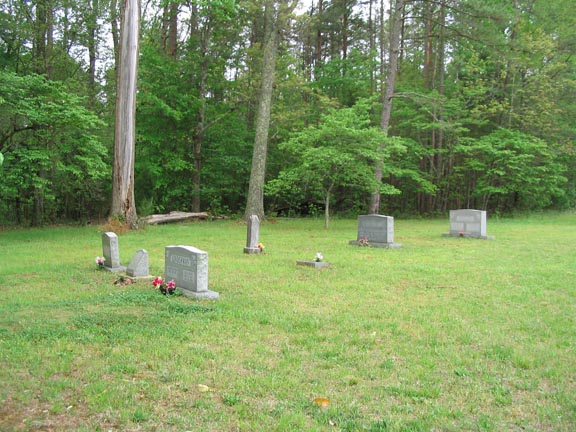 Location - In Cedar Grove Township east of the NE corner of Wood Loop Rd (SR #1549) on a farm. Private property.

Coordinates: 36d 09m 57.7s N; 79d 04m 28.4s W Click here for Google maps

Survey - Margaret Jones of the Orange County Department of Environment and Resource Management and Milton Forsyth visited the cemetery on 9 May 2007 with the permission of Orange County District Court Judge Alonzo B. Coleman, Jr., a member of the family. Judge Coleman's father, the late Alonzo B. Coleman, Sr., had furnished information on several cemeteries to the cemetery survey in the 1970s.

Graves - In May 2007 there were 8 burials.

Comment - A modern and well-maintained small family cemetery in a pleasant rural setting.


Coleman, Alonzo Brown (b. 4 Apr 1914 - d. 15 Jun 1986)
Husband of Frances Woods. Son of Ellis Y. Coleman and Florence W. Kenion.

Coleman, Ellis Young (b. 13 Jun 1875 - d. 13 Jan 1955)
Husband of Florence Kenion, married 8 Oct 1899; son of Samuel B. Coleman and Mary Elizabeth Dameron. Gravestone date of death 13 Jan, but death record states death on 19 Jan and burial in "Family Cemetery" on 21 Jan 1955.

Coleman, Eric Ellis (b. 1 Dec 1961 - d. 28 Apr 1978)
Inscription: "Son of Ted & Esther Coleman. A flower plucked in the bud."

Coleman, Florence Wilson Kenion (b. 20 Oct 1876 - d. 13 Jul 1962)
Wife of Ellis Y. Coleman; dau. of Joseph Kenion and Fannie Reddan.

Coleman, Opal M. (b. 9 Apr 1909 - d. 5 Apr 1983)

Coleman, Young Kenion (b. 30 Oct 1903 - d. 15 Jan 1989)
Son of Ellis Young Coleman and Florence Kenion. Inscription: "Servant of the Lord - Isaiah 43:1-21"

Linderman, Ella Grace (b. 21 May 1927 - d. 14 Nov 2004)
Wife of Warren Lester Linderman.

Phillips, Ray Coleman (b. 23 May 1942 - d. 18 Jan 1980)
Husband of Frances Coleman, married 24 Oct 1963.
Web page updated 13 May 2017
Index of All Cemeteries
Alphabetical Index of All Burials
Previous Page