Index of All Cemeteries
Alphabetical Index of All Burials
Previous Page
Use the following to search across all the cemeteries listed.
Example: "Smith, Roger" (yes, use the quotes)
222 WELCOME BAPTIST CHURCH CEMETERY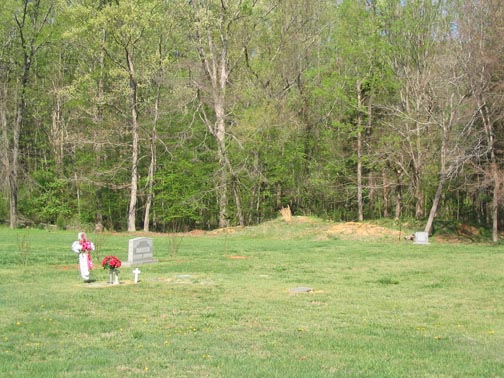 Location - In Little River Township at the Eno Township line, at 3100 New Sharon Church Road (SR #1538), 0.4 mi. south of the intersection with Schley Road (SR #1548).

Coordinates: 36d 08m 03.0s N; 79d 01m 18.2s W Click here for Google maps

Survey - Margaret Jones of the Orange County Environment and Resource Conservation Department and Milton Forsyth surveyed this cemetery on 7 Feb 2007.

Graves, Marked - There were 5 burials marked by memorial markers.

Comments - The property for the church and cemetery was acquired 11 Feb 1969 from J. C. and Ollie Mae Wheeler [OC DB 229:1369]. The earliest date on a grave marker is 1971.


Bowman, John Richard (b. 1 Jun 1906 - d. 17 Mar 1980)
Bowman, Mary Louise (b. 25 Oct 1900 - d. 16 May 1974)
Bowman, Willie D. (b. 27 Nov 1900 - d. 24 Sep 1875)

Jones, Hazen Oval (b. 1 Jan 1916 - d. 5 Jan 1971)
Inscription: Gone, But Not Forgotten

Walker, Jefferson, Sr. (b. 1912 - d. 1978)
Web page updated 13 May 2017
Index of All Cemeteries
Alphabetical Index of All Burials
Previous Page