Index of All Cemeteries
Alphabetical Index of All Burials
Previous Page
Use the following to search across all the cemeteries listed.
Example: "Smith, Roger" (yes, use the quotes)
212 WALKER, WILLIAM R. FAMILY CEMETERY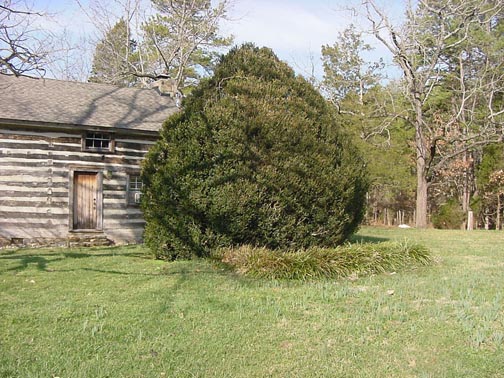 Location - In south central Little River Township off Hunt Road (SR #1540), 0.4 mile south of the intersection with Kiger Road (SR #1541). East of the road 720 ft., beyond a pond. Private property.

Coordinates: 36d 09m 32.7s N; 79d 00m 41.7s W Click here for Google maps

Survey - This cemetery was apparently not visited during the 1970 survey. Margaret Jones of the Orange County Environment and Resource Conservation Department and Milton Forsyth surveyed this cemetery on 19 Jan 2007 through the courtesy of the landowner, Mr. Robert Peter, and the resident, Mr. Vern Miller. Photos by Margaret Jones.

Graves, Marked - Two marked graves with flat headstones lie next to a huge boxwood just to the east of a restored log cabin.


Walker, Melia (b. 1819 - d. 1877)
Walker, William R (b. 1808 - d. 1882)
Web page updated 13 May 2017
Index of All Cemeteries
Alphabetical Index of All Burials
Previous Page