Index of All Cemeteries
Alphabetical Index of All Burials
Previous Page
Use the following to search across all the cemeteries listed.
Example: "Smith, Roger" (yes, use the quotes)
192 SPARROW FAMILY CEMETERY [OLD]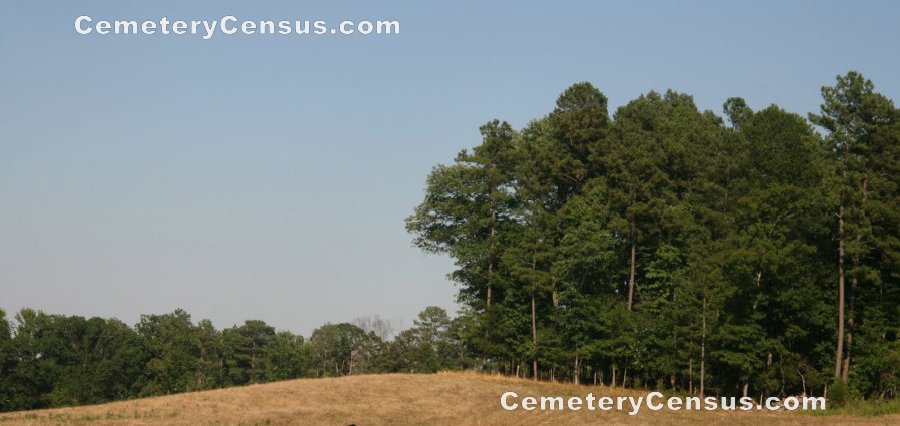 Location - In Southeast Chapel Hill Township east of Mt. Carmel Church Road (SR #1008) on a wooded hill. Private property.

Coordinates: 35d 52m 15.6s N; 79d 01m 38.3s W Click here for Google maps

Survey - This cemetery was not identified in the 1970s survey. Milton Forsyth and the late Mr. Robert A. "Bob" Blackwood visited the area in March 2007 but Mr. Blackwood was unsure of the exact location. In July 2010 Clint Smith, a Sparrow family descendant who researched the family and had been searching for the cemetery site, was taken to this hilltop location by Billy Blackwood, the property owner, who understood it to be the traditional cemetery site. One fieldstone possibly used as a grave marker was noted (see photo), along with several possible grave depressions.

Comments - According to Mr. Bob Blackwood the earliest Sparrow Family Cemetery in this area was located at this site and was marked by a very large holly tree that was for years visited by families in December to obtain holiday decorations.


Web page updated 13 May 2017
Index of All Cemeteries
Alphabetical Index of All Burials
Previous Page