Index of All Cemeteries
Alphabetical Index of All Burials
Previous Page
Use the following to search across all the cemeteries listed.
Example: "Smith, Roger" (yes, use the quotes)
166 MOORE-WADDELL GRAVEYARD AT MOOREFIELDS (CA. 1780)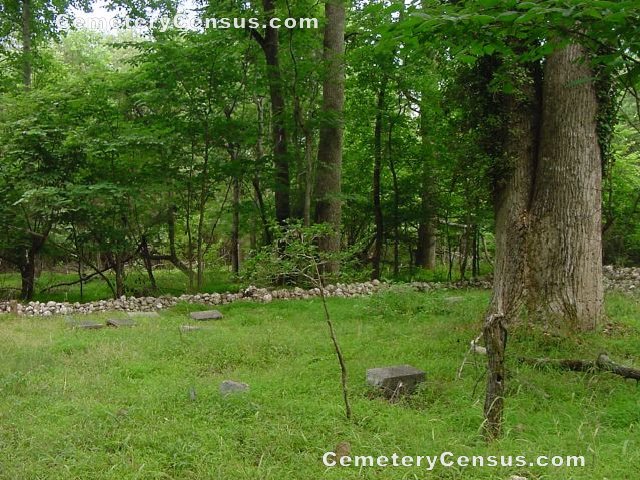 Location - SW of Hillsborough (just south of I-85) off Moorefields Road (SR #1135). A quarter-acre plot in a wooded area west of the entrance drive at 'Moorefields'. A sign and path, 'Miss Annie's Walk', guide visitors to the rock-walled graveyard which contains 21 identified persons in 19 graves.

Coordinates: 36d 03m 33.0s N; 79d 08m 43.0s W Click here for Google maps

Another view of cemetery. Pictures provided by Orange County Environment & Resource Conservation Department.

Grave pictures provided by Richard Ellington in November 2009. View of the Moorefields house.

Additional corrections provided in March 2011 by Barry Jacobs, Executive Director Moorefields Foundation.


Cameron, Ann Owen (b. 8 Jun 1860 - d. 24 Jan 1861)
Daughter of John Donald and Rebecca Christina Cameron

Cameron, Betty (b. 7 Nov 1851 - d. 2 Jan 1864)
'Dear Little Betty' Daughter of John Donald and Rebecca Christina Cameron

Cameron, John Francis (b. 1852 - d. 1865)
Son of John Donald Cameron and Rebecca Christina (Waddell) Cameron. (buried In grave with his mother, Rebeca Waddell Cameron.

Cameron, Rebecca (Christina) Waddell (b. 1826 - d. 1861)
Wife of John Donald Cameron (Her son, John Francis Cameron, buried in same grave)

Cameron, William (b. 1838 - d. 1845)
Son of Dr. William Cameron

Cushman, Catherine McQueen Cameron (b. 28 Mar 1855 - d. 9 Jan 1950)
Wife of Walter Stevens Cushman

Cushman, Rebecca Waddell (b. 3 Dec 1886 - d. 28 Aug 1967)
Obituary 'Miss Rebecca W. Cushman - Hillsborough - Miss Rebecca Waddell Cushman, 80, died here Monday afteroon after an extended illness. She is the author of 'Swing Your Mountain Girl', and a special correspondent for the Christian Science Monitor. She belonged to the Christian Science Church in Asheville. Graveside services will be conducted Tuesday at 3:30 P.M. at Moore-Waddell graveyard at Moorefields by the Rev. Lauton Pettit.'

Draper-Savage, Edward Thayer (b. 6 Jan 1894 - d. 15 Feb 1978)
Born in Wilmington NC. Died at Moorefields, Hillsborough NC. Buried close to the house and surrounded by five headstones of his cats.

Durham, James Henry, Jr. (b. 20 Nov 1914 - d. 27 Mar 1975)
Nephew of Edward Thayer Draper-Savage. Buried close to the house.

Mammy Sue (b. - d. Aug 1857)
'Mammy Sue' beloved nurse of the Nash and Waddell Family

Moore, Afred (b. 1782 - d. 1837)
Son of Justice Alfred Moore

Moore, Augusta (b. 1809 - d. 1870)
Daughter of The Hon. Alfred Moore

Moore, Sarah Louisa (b. 14 Oct 1795 - d. 26 Apr 1888)
Daughter of Justice Alfred Moore

Moore, Susan Eagles (b. - d. )
Infant Daughter of Justice Alfred Moore

Waddell, Calwalader Jones (b. - d. )
Aged One Week. Son of Francis Nash Waddell And Elizabeth Davis Moore Waddell

Waddell, Elizabeth Davis Moore (b. 7 Dec 1807 - d. 30 Dec 1869)
Wife of Francis Nash Waddell. (Daughter of The Hon. Alfred Moore and Rebecca Christina Williams)

Waddell, Francis Nash (b. 17 Jul 1786 - d. 1 May 1881)
(Son of John Waddell and Sarah Nash)

Waddell, Frederick Nash (b. 10 Apr 1837 - d. 28 Dec 1868)
Son of Francis Nash Waddell and Elizabeth Davis Moore Waddell

Waddell, Guion Williams (b. May 1840 - d. Oct 1911)
(Son of Francis Nash Waddell and Elizabeth Davis Moore Waddell

Waddell, Henry Marsden (b. - d. )
Nephew of Sarah Louisa Moore (Buried in same grave)

Waddell, Jane Davis (b. 1832 - d. 1852)
Daughter of Francis Nash Waddell and Elizabeth Davis Moore Waddell

Waddell, Mary Haynes (b. - d. )
Aged 7 Months. Daughter of Francis Nash Waddell and Elizabeth Davis Moore Waddell

Waddell, Owen (b. - d. )
Son of Francis Nash Waddell and Elizabeth Davis Moore Waddell
Web page updated 13 May 2017
Index of All Cemeteries
Alphabetical Index of All Burials
Previous Page