Index of All Cemeteries
Alphabetical Index of All Burials
Previous Page
Use the following to search across all the cemeteries listed.
Example: "Smith, Roger" (yes, use the quotes)
127 MOORE, GEORGE (1747-1804) [GRAVE OF]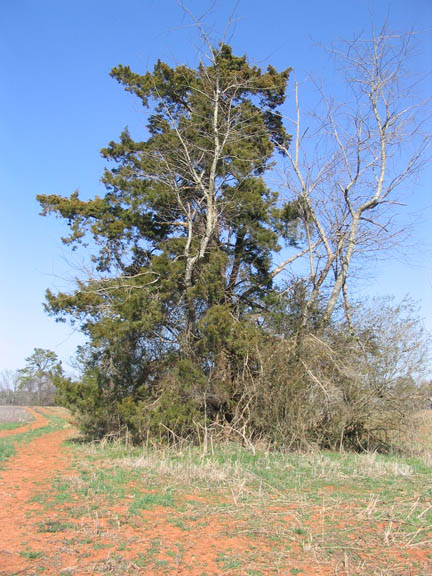 Location - In west central Bingham Township south of Oaks, 8/10 mile south of Hwy 54, in a field across from 4206 Lloyd Town Road.

Coordinates: 35d 56m 34.7s N; 79d 15m 15.8s W Click here for Google maps

Survey - Beatrice B. Doak's records indicate she visited this site on November 6, 1976. The location was visited on 3 Mar 2006 by Milton Forsyth who took the photographs. 1976 cemetery plat.


Moore, George (b. 1747 - d. 6 Mar 1804)
A single grave. Tombstone reads: "Sacred to the Memory of George Moore, Esqr. Who died Mar 5, 1804, aged 57 years." Inscription: "We live upright and moral here, That we may enjoy immortality hereafter." He was said to have owned 1800 acres extending to "Alston Quarter." Another traditional statement was that he was buried standing up to enable him to watch workers in the fields. Another view of his marker, broken and on the ground.
Web page updated 13 May 2017
Index of All Cemeteries
Alphabetical Index of All Burials
Previous Page