Index of All Cemeteries
Alphabetical Index of All Burials
Previous Page
Use the following to search across all the cemeteries listed.
Example: "Smith, Roger" (yes, use the quotes)
095 HUNTER'S CHAPEL AME CHURCH CEMETERY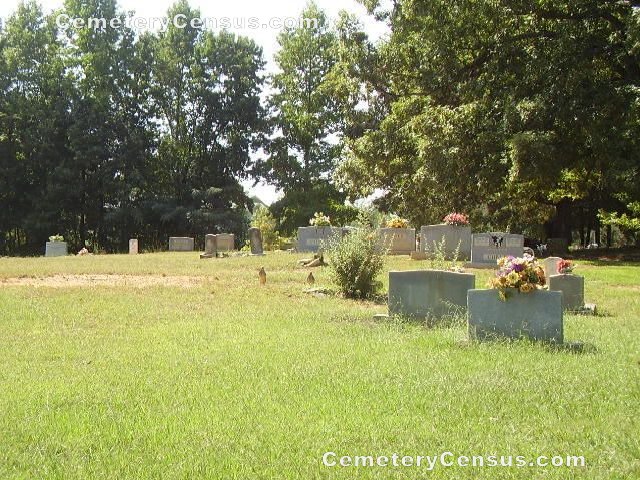 Location - In Cheeks Township east of Buckhorn Road (SR #1114) and south of East Washington St. (SR# 1303), a short distance east of the church, which is located at 201 Buckhorn Rd.

Coordinates: 36d 05m 01.3s N; 79d 13m 20.8s W Click here for Google maps

Survey - Cemetery surveyed and photographed by Carolina Caswell in September 2009.

Graves - listing of 140 graves and 17 unknowns by Carolina Caswell in September 2009.

Comment - This cemetery is located on 1.3 acres (PIN 9834-49-0359). Burials are scattered out over the cemetery, with older burials apparently along East Washington St.

View #2 of cemetery. View #3 of cemetery. View #4 of cemetery.


Alston, James Thomas, Sr (b. 16 Apr 1918 - d. 15 Aug 1995)
husband of Bessie Ratliff Coble
(concrete stone with metal plate)
wife of Tyson Lee Coble, Sr.
husband of Robbie Jones Coble
wife of Warren Coleman, Sr.
husband of Olivia Torrain Coleman
wife of Tassell Cousins. Closeup of inscription.
husband of Julia Woods Cousin. Closeup of inscription.
Precious Lord Take My Hand
wife of Alphonso S. Johnson
husband of Mary Riley Johnson
wife of Lacy R. Jones. The Lord Is My Shepherd, I Shall Not Want
husband of Helen M. Jones
Beloved Husband and Father
TEC5 US Army World War II
Our Father Which Art in Heaven
husband of Aline M. Loftin
wife of Monroe Lyon. Age 58 yrs
husband of Mariah Lyon. Age 65 yrs
Mother. wife of William Matthew Mebane.
US Navy World War II, We Love You.
Father. husband of Cassie B. Swann Mebane.
Age 46. (funeral home marker)
North Carolina PFC 3295 QM Service Co World War II
wife of James Vernon Morrison
Father. husband of Frederica A. Morrison
husband of Mazie J. Riley
husband of Minerva C. Riley
wife of Brodie T. Riley, Sr.
wife of John W. Riley, Sr.
North Carolina SGT US Army World War I
Mother. (beside George Lee Stevens)
age 73 years. (beside Carrie Belle Stevens)
Pvt 365 Inf 92 Div World War II
husband of Leona Wade Swepson
wife of John Rance Swepson
husband of Mary Alice Tate
Pennsylvania PFC 572 INF 95 DIV
Illegible. Hargett & Bryant F.H.
wife of James William Vaughn. Married March 13, 1971
husband of Cynthis Jones Vaughn. Married March 13, 1971
North Carolina PFC 908 AB SCTY BN AAF World War II BSM
May the Work I've Done Speak For Me
STM1 US Navy, World War II
husband of Flora L. White
husband of Mary Delores White
North Carolina PFC 545 Engineers
on marker with Melvin G. White
on marker with Junious WHite
Web page updated 13 May 2017
Index of All Cemeteries
Alphabetical Index of All Burials
Previous Page