Index of All Cemeteries
Alphabetical Index of All Burials
Previous Page
Use the following to search across all the cemeteries listed.
Example: "Smith, Roger" (yes, use the quotes)
009 CARR UNITED METHODIST CHURCH CEMETERY (CA. 1920)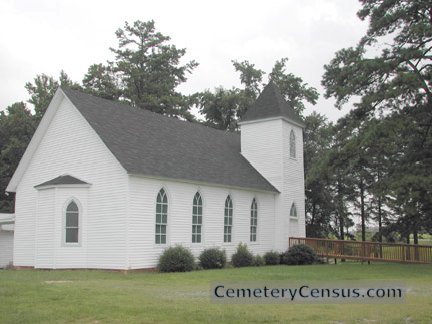 Location - at Carr intersection (SR #1004) with Hwy 49 in northwest Orange; on northern or left hand side of Hwy 49.

Coordinates: 36d 12m 50.0s N; 79d 13m 10.0s W Click here for Google maps

Survey - This cemetery was surveyed on April 16, 1972. Pictures of all gravestones provided by Ellen Kerley in August 2003. View of cemetery.


Allen, Grace M. (b. 18 May 1900 - d. 16 Apr 1966)
Allen, James Lester (b. 30 May 1897 - d. 19 Dec 1959)
North Carolina, Pvt. 1 Regt. FA Repl. Draft, World War I
Spouse - Clara Powell Ashley. North Carolina, S1 USNR, World War II Military Marker
Spouse - Thomas H. Bradley. Footstone: 'Mother'
Spouse - Claribell H. Bradley. Footstone: 'Father'
Spouse - Amanda Sharpe Jobe
'Mother', 'We will love and miss you forever'
Spouse - Pauline H. McAdams
Spouse - J. Hubert McAdams
Spouse - Ruth Phelps Monk. North Carolina, PVT US Army, World War I. Military Marker
Spouse - William M. Riggs
Spouse - Elsie Waller. North Carolina, Cpl. 73 AAF Air Svc Gp, World War II
Infant Daughter of Floyd O. and Elsie Waller
Spouse - Sudie Burton Warren. 'Father'
Spouse - Robert Ernest Warren. 'Mother'
Spouse - Robert James White
Spouse - William David Wright
Spouse - Sallie Perry Wright. 'Precious Lord take my hand'. Footstone: 'Father'
Spouse - George H. Wright. 'Precious Lord take my hand'
Spouse - Aurelia Long Wright
Web page updated 13 May 2017
Index of All Cemeteries
Alphabetical Index of All Burials
Previous Page