Index of All Cemeteries
Alphabetical Index of All Burials
Previous Page
Use the following to search across all the cemeteries listed.
Example: "Smith, Roger" (yes, use the quotes)
003 ANTIOCH BAPTIST CHURCH CEMETERY (ORG. 1806; MOVED 1830)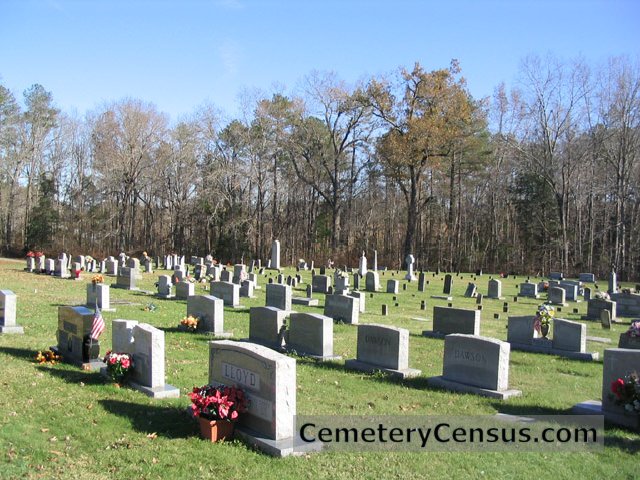 Location - West of Chapel Hill-Carrboro at the NE intersection of old Greensboro Road (SR #1005) and White Cross Road (SR #1951). A new brick church replaced the 1897 frame structure; cemetery in rear of church.

Coordinates: 35d 53m 54.0s N; 79d 11m 21.0s W Click here for Google maps

Survey - This cemetery was surveyed in November, 1975.
Complete listing of all burials provided by J. David Atwater, Pastor, in May 2010. The May 2010 listing included the Row and Plot numbers of each grave.

Graves, Marked - There were 366 marked graves in 1975. There were 728 identified graves in May 2010.

Graves, Unmarked - There were 180 unmarked graves in 1975. There were 140 graves marked as Unknown in May 2010.


Aldridge, Beulah Durham Motley (b. - d. 7 Nov 1981)

Aldridge, Grady Reed (b. 22 Feb 1901 - d. 15 Nov 1956)

Allen, Audrey (b. - d. 5 Mar 1996)

Allen, Holly Dianne (b. 12 Nov 1951 - d. 24 Dec 1974)
Wife of Keith Allen. Footstone: Hol. Row-Plot: 13-72

Allen, Louis (b. - d. Apr 1991)

Anderson, Blanche N. (b. - d. 11 Feb 1979)

Andrews, Angelette Whitfield (b. 5 Aug 1855 - d. 26 Aug 1921)
Wife of William Calvin Andrews. Row-Plot: 08-43

Andrews, Arty Vance (b. 17 Oct 1893 - d. 25 Sep 1894)
Son of William Calvin and A. Andrews. Row-Plot: 08-42

Andrews, Berry (b. 16 Aug 1850 - d. 4 Feb 1929)
Husband of Martha Morris Andrews. Father. Row-Plot: 06-47

Andrews, Carney B. (b. 1867 - d. 1937)

Andrews, Charles Raeford (b. 13 Apr 1928 - d. 20 Oct 1929)
Son of Thomas and Nettie Andrews. Row-Plot:

Andrews, Clyde (b. - d. 28 Mar 1992)

Andrews, Espran (b. 16 Apr 1849 - d. 13 Dec 1929)

Andrews, Fannie Smith (b. 1 May 1877 - d. 23 Apr 1967)
Wife of William Reldue Andrews. Row-Plot: 04-53

Andrews, George L. (b. 1845 - d. 1921)

Andrews, Harvey Lee (b. - d. Mar 2004)

Andrews, Helen Fay (b. 30 May 1909 - d. 4 Jan 1910)
Daughter of W. R. and F. J. Andrews. Row-Plot: 04-51

Andrews, Henry (b. 15 Aug 1818 - d. 10 Feb 1881)
Husband of Mary J. Andrews. Row-Plot: 08-31

Andrews, Hilda (b. 10 Sep 1907 - d. 10 Jun 1908)
Daughter of W. R. and F. J. Andrews. Row-Plot: 04-50

Andrews, Inez Lloyd (b. 1869 - d. 1904)
Wife of C. B. Andrews. Row-Plot: 04-38

Andrews, Infant (b. - d. )

Andrews, Infant (b. - d. )

Andrews, Infant (b. - d. )

Andrews, Infant (b. - d. )

Andrews, Infant (b. - d. )

Andrews, Infant (b. - d. )

Andrews, Infant Son (b. 3 Mar 1930 - d. 17 Mar 1930)
Infant Son of Thomas and Nettie Andrews. Row-Plot:

Andrews, James Berry (b. 20 Jul 1911 - d. 24 May 1966)
Husband of Ruth Teer Andrews. Footstone: Father. Row-Plot: 04-55

Andrews, John Samuel (b. 7 Jul 1862 - d. 31 May 1935)

Andrews, Joseph Lee (b. 25 Sep 1892 - d. 3 Apr 1957)

Andrews, Lily Olivia (b. 6 May 1896 - d. 22 Jun 1897)
Daughter of W. C. and A. Andrews. Footstone: L. O. A. (misplaced stone broken). Row-Plot: 08-41

Andrews, Luther Martin (b. 2 Dec 1870 - d. 7 Nov 1946)

Andrews, Maggie Hancock (b. 14 Mar 1896 - d. 12 Jan 1923)

Andrews, Martha Morris (b. 4 May 1853 - d. 16 Nov 1936)
Wife of Berry Andrews. Mother. Row-Plot: 06-46

Andrews, Mary A. (b. 26 May 1860 - d. 8 Jul 1933)

Andrews, Mary J. (b. 9 Jun 1828 - d. 2 Jun 1909)
Wife of Henry Andrews. Row-Plot: 08-30

Andrews, Nancy Elizabeth (b. 5 Feb 1963 - d. 6 Feb 1963)
Daughter of Billy and Bonnie Andrews. Row-Plot:

Andrews, Nannie Cook (b. 1877 - d. 1921)
Wife of C. B. Andrews. Row-Plot: 04-41

Andrews, Nellie Fay (b. 30 May 1909 - d. 4 Jan 1910)
Daughter of W. R. and F. J. Andrews. Row-Plot: 04-52

Andrews, Nettie Durham (b. 20 Dec 1898 - d. 24 May 1984)
Wife of Thomas Print Andrews. Row-Plot: 10-52

Andrews, Rosa Irena (b. 29 Aug 1897 - d. 2 Apr 1899)
Daughter of W. C. and S. A. Andrews. Footstone: R. I. A. (stone broken). Row-Plot: 08-40

Andrews, Rosania C. (b. 1858 - d. 1884)

Andrews, Ruth I. (b. 1843 - d. 1879)

Andrews, Ruth Teer (b. 30 Sep 1911 - d. )
Wife of James Berry Andrews. Row-Plot: 04-56

Andrews, Sara F. (b. 1856 - d. 1901)

Andrews, Sula Annie (b. 25 Oct 1899 - d. 11 Nov 1899)
Footstone: S. A. A. (misplaced). Row-Plot: 08-39

Andrews, Thomas Print (b. 14 Sep 1899 - d. 17 Oct 1972)
Husband of Nettie Durham Andrews. Footstone: Daddy. Row-Plot: 10-53

Andrews, Vivian (b. - d. 29 Jul 1999)

Andrews, William Calvin (b. 7 May 1847 - d. 1 Mar 1939)
Husband of Angelete Whitfield Andrews. Row-Plot: 08-44

Andrews, William Reldue (b. 16 Sep 1875 - d. 4 Apr 1966)
Husband of Fannie Smith Andrews. Footstone: Father. Row-Plot: 04-54

Andrews, Willson W. (b. 1850 - d. )

Atwater, Andrew W. (b. - d. )
(See Atwater, Jeff, below). Row-Plot: 03-35

Atwater, Charlie (b. - d. 27 Aug 1999)

Atwater, Clara (b. - d. 1 Nov 1993)

Atwater, Isa Fulmer (b. 16 Dec 1883 - d. 27 May 1960)
Wife of Thomas Alfred Atwater. Footstone: Mother, I. F. A. Row-Plot: 03-38

Atwater, Jeff (b. - d. Oct 1979)
Husband of Lou Etta Atwater. (Note: Andrew W. Atwater, grandson, cremains buried between and above Jeff and Lou Etta Atwater). Row-Plot: 03-35

Atwater, Laverne (? sp) (b. - d. 6 Mar 1998)

Atwater, Lillian Lloyd (b. 5 Nov 1892 - d. 27 Jul 1962)
Wife of Samuel M. Atwater. Footstone: Mother. . Row-Plot: 03-40

Atwater, Lou Etta (b. - d. )
Wife of Jeff Atwater. Row-Plot: 03-36

Atwater, Mary (b. - d. 18 Apr 2003)

Atwater, Matthew (b. - d. 22 Feb 2008)

Atwater, Ola (b. - d. )

Atwater, Ruth Harris (b. 6 Dec 1905 - d. 26 May 1962)
Wife of W. H. Atwater. Row-Plot: 03-42

Atwater, Samuel M. (b. 13 Sep 1891 - d. 9 Mar 1958)
Husband of Lillian Lloyd Atwater. Footstone: Daddy. Row-Plot: 03-39

Atwater, Thomas Alfred (b. 12 Nov 1866 - d. 24 Feb 1934)
Husband of Isa Fulmer Atwater. Footstone: Father, T. A. A. Row-Plot: 14-72

Atwater, Tom (b. - d. )

Atwater, Wade H. (b. - d. 13 Apr 1986)
Husband of Ruth Harris Atwater. Row-Plot: 03-43

Beck, Maurice (b. - d. 2 May 2004)

Bell, Mary Lynn (b. - d. 11 Dec 1999)

Bishop, Judy (b. - d. )

Bivins, Cordelia (b. - d. )

Bivins, Daniel (b. 25 May 1823 - d. 21 Oct 1879)
Aged 56 Yrs, 5 Mos, 24 Ds. Row-Plot: 10-42

Blackwood, J. Riddick (b. 22 Mar 1921 - d. 27 Mar 1945)
Killed in Action, Aacken, Germany, WW-II. American Legion Marker. Row-Plot: 07-72

Blackwood, Nellie S. (b. 11 Apr 1894 - d. )
Wife of Robert L. Blackwood. Footstone: N. S. B. Row-Plot: 07-70

Blackwood, Robert L. (b. 20 May 1883 - d. 19 Dec 1941)
Husband of Nellie S. Blackwood. Row-Plot: 07-71

Blackwood, Truitt (b. - d. 5 Feb 1998)

Bounds, Helen (b. - d. 8 Jul 1978)

Bounds, Mary Durham (b. - d. 7 Feb 1988)

Bounds, Woodland Brice (b. - d. 30 Oct 1985)

Bowden, Carrie Steele (b. 6 Oct 1889 - d. 8 Jan 1932)
Wife of Kemp Battle Bowden. Footstone: C. S. B. Row-Plot: 11-57

Bowden, Charlie (b. - d. 6 Apr 2000)

Bowden, Daniel C. (b. 26 Apr 1931 - d. 22 Nov 1961)
Footstone: D. C. B. Row-Plot: 08-61

Bowden, Floyd (b. - d. 8 Apr 1996)

Bowden, Floyd (Mrs.) (b. - d. 20 Jun 1997)

Bowden, Harold G. (b. 9 Jun 1921 - d. 3 Aug 1944)
Sergeant, Killed In Action, WW-II. American Legion Marker. Row-Plot: 11-59

Bowden, Jack M. (b. 11 Jun 1928 - d. 4 Oct 1929)

Bowden, Kemp Battle (b. 20 Mar 1881 - d. 20 Jul 1942)
Husband of Carrie Steele Bowden. Footstone: K. B .B. Row-Plot: 11-56

Bowden, Notie (b. - d. 2001)

Bradshaw, Bill (b. - d. )

Bradshaw, Blanch Pauline (b. 24 Feb 1884 - d. 10 Jan 1942)
2nd wife of J. W. Bradshaw. Row-Plot: 05-53

Bradshaw, Clara Baker (b. 20 Oct 1930 - d. 14 Jan 1961)
Wife of John T. Bradshaw. Footstone: Mother. Row-Plot: 05-64

Bradshaw, Coleman (b. - d. )

Bradshaw, Cora Lee (b. 6 Jan 1871 - d. 14 Mar 1908)
1st wife of J. W. Bradshaw. Row-Plot: 05-49

Bradshaw, Herbert (b. - d. 22 Dec 1986)

Bradshaw, Janie (b. - d. 1993)

Bradshaw, John Wilson (b. 28 Jul 1869 - d. 15 Jun 1936)
Husband of (1) Cora Lee Bradshaw and (2) Blanch Pauline Bradshaw. Row-Plot: 05-52

Bradshaw, Laura (b. - d. 7 Apr 1993)

Bradshaw, Leon (b. 1920 - d. 1920)
Child of J. W. and B. P. Bradshaw. Row-Plot: 05-51

Bradshaw, Lessie (b. 1920 - d. 1920)
Child of J. W. and B. P. Bradshaw.. Row-Plot: 05-50

Bradshaw, Lillie May Roach (b. 23 Jul 1896 - d. 16 Dec 1934)
Wife of H. H. Bradshaw. Mother. Footstone: L. M. R. Row-Plot: 06-54

Bradshaw, Lola (b. - d. 16 Dec 1991)

Bradshaw, Nannie Carleline (b. 10 Nov 1916 - d. 12 Nov 1916)
Daughter of Mr. and Mrs. Carl Bradshaw. Row-Plot: 06-53

Bradshaw, Raynor B. (b. 1898 - d. 1960)

Bradshaw, Tom (b. - d. )

Branson, Aileen (b. - d. 17 Oct 2009)

Branson, Donald (b. - d. 27 Sep 1989)

Buchanan, Charles Daniel (b. - d. 11 Mar 1986)

Burch, Bill (?) (b. - d. 15 Oct 2008)

Burch, Claudean (?) (b. - d. )

Burch, Robert William (b. - d. 15 Oct 2008)

Butler, Bonnie (b. - d. )

Butler, Norwood Joseph (b. 5 May 1896 - d. 31 Jan 1962)

Bynum, Rupert Lloyd, Sr. (b. 27 Aug 1905 - d. 27 Nov 1970)
Inscr: Husband And Father. Footstone: R. L. B. Row-Plot: 09-69

Cabe, Elizabeth (b. 1 Apr 1802 - d. 13 Jan 1892)

Campbell, Addie S. (b. 1 Mar 1891 - d. )
Wife of Eugene C. Campbell. Row-Plot: 03-46

Campbell, Elmer (b. - d. 19 Jan 2004)

Campbell, Eugene C. (b. 4 Mar 1891 - d. 13 Jul 1962)
Husband of Addie S. Campbell. Footstone: Daddy. Row-Plot: 03-47

Campbell, Willie C. (b. 4 May 1917 - d. 31 Oct 1917)
Son of E. C. and A. S. Campbell. Row-Plot: 03-48

Carden, Norma Jean (b. 8 Feb 1962 - d. 15 Jul 1963)
Inscr: Baby. Row-Plot: 01-18

Carden, Rufus (b. - d. 17 Apr 2000)

Careathers, Martha A. (b. 4 Aug 1857 - d. 8 Aug 1857)
Daughter of W. G. and N. J. Careathers. Headstone: M. A. C. Row-Plot: 11-16

Careathers, Nancy J. (b. 31 Mar 1835 - d. 2 Nov 1884)
Wife of William G. Careathers. Row-Plot: 11-18

Careathers, Sarah A. (b. 30 Sep 1868 - d. 18 Dec 1888)
Daughter of W. G. and N. J. Careathers Headstone: S. A. C. Row-Plot: 11-19

Careathers, Susan C. (b. 7 Dec 1860 - d. 26 Nov 1863)
Daughter of W. G. and N. J. Careathers. Headstone: S. C .C. Row-Plot:

Careathers, William G. (b. 19 Apr 1831 - d. 23 Mar 1911)
Husband of Nancy J. Careathers. Masonic emblem. Row-Plot: 10-16

Carter, James Thomas, Jr. (b. - d. 196-)
Aged 5 Mos. 14 Ds. Funeral marker illegible - date of Death: Dec 196-. Row-Plot: 17-34

Carter, Ola H. (b. - d. )

Caston, Juanita (b. - d. 10 May 2005)

Caston, Julian (b. - d. 2 Oct 1998)

Cates, Joanna McPherson (b. 18 Feb 1880 - d. 7 Sep 1952)
Wife of John B. Cates. Row-Plot: 09-22

Cates, John (b. - d. )

Cates, John B. (b. 25 Oct 1867 - d. 4 Dec 1940)
Husband of Joanna McPherson Cates. Row-Plot: 09-21

Cates, Martha (b. - d. )

Catlett, Needham A. (b. - d. 14 Jan 1998)

Catlett, Rachel Durham (b. - d. 18 Jan 1984)

Cecil, Ercell W. (b. 17 Jun 1927 - d. )
Wife of J. Oscar Cecil. Row-Plot: 06-69

Cecil, Etta Ruth (b. - d. )

Cecil, J. Oscar (b. 22 Feb 1919 - d. 1 Jan 1975)
Husband of Ercell W. Cecil. Footstone: Daddy. Row-Plot: 06-70

Cecil, Robert (b. - d. 10 Oct 1990)

Cheek, Barbara A. (b. - d. 22 Dec 1991)

Cole, Infant (b. - d. )

Cole, Infant (b. - d. )

Cole, Infant (b. - d. )

Cole, Jim (b. - d. )

Cole, Sallie (b. - d. )

Cole, Samuel Walter (b. 15 Dec 1884 - d. 30 Nov 1958)
Husband of Susie Ward Cole. Row-Plot: 05-04

Cole, Susie Ward (b. 24 Jan 1885 - d. )
Wife of Samuel Walter Cole. Row-Plot: 05-03

Copeland, Alma (b. 16 Jul 1891 - d. 20 Jan 1917)

Copeland, Bessie M. (b. 12 Jul 1885 - d. 12 Apr 1959)
Wife of J. Elery Copeland. Row-Plot: 07-07

Copeland, Bettie D. (b. 29 Jul 1861 - d. 29 Aug 1939)
Wife of William H. Copeland. Row-Plot: 08-04

Copeland, G. Edward (b. 9 Feb 1869 - d. 24 Feb 1932)
J.O.U.A.M. Emblem. Row-Plot: 04-18

Copeland, Infant (b. - d. )

Copeland, Infant (b. - d. )

Copeland, Infant (1) (b. - d. )
Infant of S. J. and S. A. Copeland. Row-Plot: 07-14

Copeland, Infant (2) (b. - d. )
Infant of S. J. and S. A. Copeland. Row-Plot: 07-15

Copeland, Infant Son (b. - d. 11 Mar 1940)
Infant Son of Frank and Duell Copeland. Row-Plot:

Copeland, Ira V. (b. 31 Jul 1880 - d. 30 Jun 1882)
Son of W. H. and Bettie Copeland. Row-Plot: 08-06

Copeland, Irene Merritt (b. 10 Jan 1879 - d. 8 Sep 1879)
Daughter of J. W. and Robenia R. Copeland. Row-Plot: 08-07

Copeland, J. Elery (b. 4 Oct 1884 - d. 26 Jul 1939)
Husband of Bessie M. Copeland. Row-Plot: 07-08

Copeland, Jas M. (b. 1 Dec 1830 - d. 19 May 1891)

Copeland, Jessie Ella (b. 22 Mar 1891 - d. 15 Oct 1931)
Daughter of S. A. and Sallie J. Copeland. Footstone: J. E. C. Row-Plot: 07-11

Copeland, Joe M. (b. - d. )

Copeland, Lana (sp ?) (b. - d. )

Copeland, Leighton (b. - d. )

Copeland, Minnie (b. - d. )

Copeland, Otis (b. - d. )

Copeland, Ralph (b. - d. )

Copeland, Sallie Jane (b. - d. )
Wife of Samuel J. Copeland. Row-Plot: 07-12

Copeland, Samuel J. (b. - d. )
Husband of Sallie Jane Copeland. Row-Plot: 07-13

Copeland, Susan A. (b. - d. )

Copeland, Wilbert (b. - d. )

Copeland, William H. (b. - d. )
Husband of Bettie D. Copeland. Row-Plot: 08-03

Crisco, Bryan (b. - d. )

Crow, Sallie (b. - d. )

Davis, Auburn (b. - d. )

Davis, Berta (b. - d. )

Davis, Emma Lloyd (b. - d. )

Davis, John (b. - d. )

Dawson, Bettie (b. - d. )

Dawson, Betty A. Roach (b. - d. 19 May 1945)
Wife of J. D. Dawson. Row-Plot: 02-41

Dawson, Eugene Wesley (b. - d. 28 Jan 1986)

Dawson, Ida (b. - d. )

Dawson, Infant (b. - d. )

Dawson, Infant (b. - d. )

Dawson, Infant Son (b. 10 Oct 1910 - d. 28 Oct 1910)
Infant Son of J. D. and B. A. Dawson. Row-Plot:

Dawson, Issac (b. - d. )

Dawson, J. D. (b. 16 Jan 1870 - d. 30 Jan 1950)
Husband of Betty A. Roach Dawson. Row-Plot: 02-42

Dawson, Marvin Johnson (b. 17 Jan 1904 - d. 29 Apr 1958)

Dawson, Myrtle Davis (b. - d. 23 Apr 2009)

Dawson, Nancy (b. 25 Aug 1825 - d. 4 Jul 1911)
Wife of Wesley Dawson. Row-Plot: 05-42

Dawson, Wesley (b. 1 Apr 1818 - d. 27 Jun 1899)

Dennis, Herb (b. - d. 15 Aug 2006)

Dennis, Pat Bynum (b. - d. 7 Nov 1999)

Duncan, Gerald (Infant) (b. - d. )
Child of G. C. and L. D. Duncan. Row-Plot: 02-26

Duncan, Gerald Curtis (b. 1915 - d. 3 Aug 1974)
Husband of Lillian Durham Duncan. Aged 59 Yrs. Row-Plot: 02-25

Duncan, Lillian Durham (b. - d. 17 Mar 1988)
Wife of Gerald Curtis Duncan. Row-Plot: 02-24

Durham, A. Jack (b. 24 Dec 1846 - d. 9 Aug 1905)
Husband of Bennie Ward Durham. Inscr: Father. Row-Plot: 09-06

Durham, Alice T. (b. - d. 9 Oct 2003)

Durham, Alton (b. - d. 1994)

Durham, Alvis (b. - d. )

Durham, Alvis (b. 1 Jun 1806 - d. 11 Apr 1881)
Husband of Catherine Durham. Aged 74 Yrs, 10 Mos, 10 Ds. Footstone: A. D. (misplaced). Row-Plot: 15-27

Durham, Alvis N. (b. 15 Jul 1902 - d. 24 Jul 1902)
Son of C. R. Durham. Row-Plot:

Durham, Annie B. (b. 29 Jul 1894 - d. 23 Mar 1964)
Footstone: A. B. D. Row-Plot: 04-12

Durham, Ardelia (Delia) Lloyd (b. 26 Sep 1868 - d. 9 Mar 1958)
Wife of Claude P. Durham. Mother. Row-Plot: 10-50

Durham, Bennie Ward (b. 20 Mar 1850 - d. 31 Mar 1940)
Wife of A. Jack Durham. Mother. Row-Plot: 09-05

Durham, Bernard (b. - d. 25 Oct 1993)

Durham, Bryant (b. 23 Jun 1839 - d. 18 Oct 1913)

Durham, C. M. (b. 21 Aug 1856 - d. 22 Jul 1914)
Inscr: Brother. Row-Plot: 09-49

Durham, Carl Thomas (b. 28 Aug 1892 - d. 29 Apr 1974)
Husband of Margaret Whitsett Durham. Inscr: Son of Antioch. Footstone: C. T. D. Served as a U. S. Representative from North Carolina from 1939-1961. Row-Plot: 02-31

Durham, Catherine (b. 8 Jul 1816 - d. 27 May 1883)
Wife of Alvis Durham. Aged 66 Yrs, 10 Mos, 19 Ds, Footstone: C. D. (misplaced). Row-Plot: 15-28

Durham, Charlie R. (b. 26 Sep 1873 - d. 28 Aug 1948)
Husband of (1) Jessie T. Ray Durham and (2) Elsie Freshwater Durham. Footstone; C. R .D. Row-Plot: 16-36

Durham, Claude P. (b. 22 Jan 1858 - d. 12 Jan 1946)
Husband of Delia Lloyd Durham. Father. Row-Plot: 10-51

Durham, Clyde Stroud (b. 27 Nov 1886 - d. 8 Dec 1958)
Husband of Mae Edwards Durham. Footstone: Father. American Legion Marker. Row-Plot: 04-07

Durham, Coy (b. - d. 23 Jul 1998)

Durham, Dallas M. (b. 5 Apr 1827 - d. 23 Jun 1911)
Husband of Nancy C. Perry Durham. Row-Plot: 04-32

Durham, David (b. - d. )

Durham, Dock (b. - d. )

Durham, Ella K. (b. 7 Mar 1860 - d. 1 Sep 1863)
Daughter of F. R. and Isabella Durham. Footstone: E. K .D. (misplaced). Row-Plot: 15-23

Durham, Ellen Claudette Vann (b. - d. 26 Aug 2004)

Durham, Elsie Freshwater (b. 27 Oct 1883 - d. 22 Jul 1966)
2nd Wife of C. R. Durham. Row-Plot: 16-37

Durham, Fannie Morris (b. 11 Oct 1866 - d. 16 Nov 1963)
Wife of James Edd Durham. Footstone: F. M. D. Row-Plot: 15-38

Durham, Frances B. (b. 8 Nov 1829 - d. 6 Sep 1856)
(Birth year questionable). Row-Plot:

Durham, Gaston (Bud) (b. - d. )

Durham, Hope (b. - d. 2000)

Durham, Hoyt (b. - d. 29 Aug 1993)

Durham, Infant (b. - d. )

Durham, Infant (b. - d. )

Durham, Infant (b. - d. )

Durham, Infant (b. - d. )

Durham, Infant (b. - d. )

Durham, Infant (b. - d. )

Durham, Infant (b. - d. )

Durham, Infant (b. - d. )

Durham, Infant Daughter (b. 27 Jul 1863 - d. 12 Sep 1863)
Daughter of D. M. and N. C. Durham. Row-Plot:

Durham, James Edd (b. 27 Apr 1864 - d. 24 Oct 1943)
Husband of Fannie Morris Durham. Footstone: J. E. D. Row-Plot: 15-37

Durham, James R. (b. 14 Jan 1872 - d. 10 Sep 1901)
Son of A. J. and B. W. Durham. Row-Plot: 09-07

Durham, Jane Carol (b. - d. 17 May 1933)
Infant Daughter of D. C. and Annie P. Durham. Row-Plot: 15-36

Durham, Jeanann E. (b. 16 Apr 1954 - d. 31 Jul 1966)
Footstone: J. E. D. Row-Plot: 10-65

Durham, Jennie (b. 28 Jul 1873 - d. 1 Feb 1935)
Daughter of D. M. and Nancy Durham. Footstone: J. D. Row-Plot:

Durham, Jerry Wayne (b. 10 Jan 1961 - d. 22 Mar 1961)
Son of Larry and Elaine Durham. Row-Plot: 01-25

Durham, Jesse Thomas (b. 19 May 1907 - d. 7 Feb 1970)
Footstone: J. T. D. Row-Plot: 16-34

Durham, Jessie T. Ray (b. 27 Dec 1878 - d. 4 Jun 1907)
1st Wife of C. R. Durham. Row-Plot: 16-35

Durham, Jimmie (b. - d. )

Durham, Joe (b. - d. 5 Nov 1989)

Durham, Joe (b. 29 Jan 1901 - d. 6 Sep 1905)
Son of C. P. and D. A. Durham. Row-Plot: 10-48

Durham, John D. (b. - d. )

Durham, John E. (b. 17 Apr 1875 - d. 8 Aug 1945)

Durham, John S. (b. 13 May 1840 - d. 14 Jan 1910)
Footstone: J. S. D. (misplaced). Row-Plot: 15-35

Durham, Larry Wayne (b. - d. 25 Jan 1982)

Durham, Lonnie A. (b. - d. )
Husband of Mattie Lloyd Durham. Row-Plot: 04-14

Durham, Mae (b. - d. )

Durham, Mae Edwards (b. 26 Aug 1894 - d. 6 Sep 1938)
Wife of Clyde Stroud Durham. Footstone: Mother. Row-Plot: 04-08

Durham, Malisa (b. 1 May 1857 - d. )
Aged -- Yrs. Stone Broken. (Date of death 15 Jun ----). Row-Plot: 17-12

Durham, Margaret Whitsett (b. 30 Sep 1892 - d. 10 Jan 1953)
Wife of Carl T. Durham. Footstone: M. W. D. Row-Plot: 02-30

Durham, Mark (b. - d. )

Durham, Mark (Mrs.) (b. - d. )

Durham, Martha (b. 25 Oct 1825 - d. 26 Nov 1889)

Durham, Mary H. Ward (b. 10 Jan 1844 - d. 28 Nov 1935)

Durham, Mary T. (b. - d. )

Durham, Marzie (b. - d. 18 Mar 1989)

Durham, Mattie (b. - d. )

Durham, Mattie Lloyd (b. 1 Nov 1876 - d. 28 Jun 1968)
Wife of Lonnie A. Durham. Footstone: M. L. D. Row-Plot: 04-15

Durham, Maude C. (b. - d. )

Durham, Nancy C. Perry (b. 18 Jul 1833 - d. 24 Feb 1910)
Wife of Dallas M. Durham. Row-Plot: 09-47

Durham, Otis M. (b. 21 Mar 1881 - d. 17 Oct 1918)
Son of O. M. and Swannie Butler Durham (entry questionable; probably husband of S. B. Durham). Footstone: O. M. D. (stone erected by mother - entry questionable). Row-Plot: 09-04

Durham, Rex (b. 4 Nov 1890 - d. 31 Dec 1950)
American Legion Marker. Row-Plot: 05-23

Durham, Richard C. (b. 15 Jan 1956 - d. 31 Jul 1966)
Footstone: R. C. D. Row-Plot: 10-66

Durham, Robert Polk (b. 21 Jun 1923 - d. 4 Feb 1972)
S2, U. S. Navy, World War II. Row-Plot: 04-11

Durham, Roy (b. - d. )

Durham, Samuel Melvin (b. 3 Dec 1860 - d. 24 Nov 1900)
Footstone: S. M. D. Row-Plot: 09-45

Durham, Sarah A. Careathers (b. 7 Feb 1840 - d. 9 Jun 1909)
Wife of John S. Durham. Mother. Footstone: S. A. D. (misplaced). Row-Plot: 15-34

Durham, Swannie Butler (b. 25 Jul 1888 - d. )
Wife of O. M. Durham. Mother. Footstone: S. D. (misplaced). Row-Plot: 09-03

Durham, Thomas (b. - d. )

Durham, William H. (b. 10 Nov 1823 - d. 29 Dec 1889)

Durham, William W. (b. 10 Mar 1871 - d. 3 Mar 1946)
Footstone: W. W. D. Row-Plot: 09-52

Durham, Willie L. (b. 7 Jun 1865 - d. 7 Jan 1967)
Footstone: W. L. D. Row-Plot: 09-44

Edmonds, Allen (b. - d. 27 May 1987)

Edwards, Alberta (Berta) Horton (b. 1874 - d. 12 Feb 1971)
Wife of T. J. Edwards. Aged 97 Yrs. Row-Plot: 07-23

Edwards, Allen (b. - d. )

Edwards, Frank (b. 1894 - d. 24 Aug 1963)
Aged 69 Yrs. Row-Plot: 07-22

Edwards, Hugh (b. - d. )

Edwards, Infant (b. - d. )

Edwards, Infant (b. - d. )

Edwards, Infant (b. - d. )

Edwards, Infant Daughter (b. 20 Oct 1900 - d. 16 Jan 1901)
Infant Daughter of T. J. and Alberta Edwards. Row-Plot: 07-25

Edwards, Martha E. Lindsey (b. 30 May 1835 - d. 20 Jan 1892)
Wife of H. L. Edwards. (Stone broken). Row-Plot: 07-18

Edwards, Mary (b. 26 Nov 1796 - d. 16 Jul 1858)
Footstone: M. E. Row-Plot:

Edwards, Mary A. (b. 13 Feb 1836 - d. 24 Oct 1902)
Wife of William H. Edwards. Row-Plot: 04-48

Edwards, Mary E. (b. - d. )

Edwards, Nora Sykes (b. - d. )

Edwards, Rufus Allen (b. 20 Oct 1892 - d. 20 Jun 1965)
N. C., PVT, Medical Dept, World War I. Row-Plot: 07-21

Edwards, Susan (b. - d. )

Edwards, T. J. (b. - d. )
Husband of Alberta Horton Edwards. Row-Plot: 07-24

Edwards, William H. (b. 28 Nov 1841 - d. 26 Jul 1902)
Husband of Mary A. Edwards. Row-Plot: 04-49

Elkins, Clinton (b. - d. 1993)

Elkins, Lucille (b. - d. 14 Nov 1999)

Eubanks, Alfred Scales (b. 23 Jan 1871 - d. 28 May 1939)

Eubanks, Bettie N. Webb (b. 17 Feb 1875 - d. 24 Aug 1911)
1st Wife of Fred Jackson Eubanks; Mother. Row-Plot: 07-27

Eubanks, Carrie Belle (b. 1865 - d. 1877)
Daughter of W. G. and S. J. Eubanks. Headstone: Carrie. Row-Plot: 08-21

Eubanks, Effie Durham (b. 4 Jul 1884 - d. 30 Apr 1972)
Aged 87 Yrs. Footstone: E. D. E. Row-Plot: 07-30

Eubanks, Erie (b. - d. )

Eubanks, Fred Jackson (b. 19 Apr 1873 - d. 21 Nov 1938)
Husband of (1) Bettie N. Webb Eubanks and (2) Irma R. Eubanks. Masonic Emblem, Footstone: F.J.E. Row-Plot: 07-29

Eubanks, Frederick Jackson, Jr. (b. 1919 - d. 1955)
Husband of Mary Gilbert Eubanks. American Legion Marker. Row-Plot: 06-27

Eubanks, Geraldine (b. - d. 23 May 1990)

Eubanks, Irma R. (b. 1 May 1886 - d. 4 May 1922)
2nd Wife of Fred Jackson Eubanks. Row-Plot: 07-28

Eubanks, Joseph L. (b. 1868 - d. 1900)
Son of W. G. and S. J. Eubanks. Headstone: Joseph. Row-Plot: 08-24

Eubanks, Lillian (b. - d. )

Eubanks, Mary Gilbert (b. 1916 - d. 19--)
Wife of Frederick J. Eubanks, Jr. Row-Plot: 06-28

Eubanks, Sallie J. (b. 25 Oct 1844 - d. 5 Mar 1901)
Wife of W. G. Eubanks. Footstone: S. J. E. (misplaced). Row-Plot: 08-25

Eubanks, William G, Jr. (b. 1867 - d. 1893)
Son of W. G. and S. J. Eubanks. Headstone: William. Row-Plot: 08-23

Eubanks, William G. (b. 24 Oct 1838 - d. 27 Apr 1901)
Husband of Sallie J. Eubanks. Row-Plot: 08-26

Eubanks, William Sandy (b. 25 Jan 1893 - d. 27 Nov 1962)
American Legion Marker. Footstone: Bill. Row-Plot: 05-24

Farrell, Bob (b. - d. 2 Apr 2003)

Farrell, June (b. - d. 4 Dec 2009)

Fergsuon, Jim (b. - d. 25 Jan 1993)

Ferguson, Ben P. (b. 4 Jun 1922 - d. 16 Jun 1973)
PFC, U. S. Army, World War II. Row-Plot: 12-61

Ferguson, David (b. - d. 1 May 2004)

Ferguson, Glenn (b. - d. )

Ferguson, Pearl (b. 20 Jan 1889 - d. 25 Feb 1974)
Wife of Sankey L. Ferguson. Footstone: Mother. Row-Plot: 12-59

Ferguson, Raymond (b. - d. )

Ferguson, Sankey L. (b. 13 Dec 1883 - d. 29 Jul 1946)
Husband of Pearl Ferguson. Footstone: Father. Row-Plot: 12-60

Fowler, Effie Ivey (b. 19 Oct 1896 - d. 14 Jul 1920)
Wife of James T. Fowler. Row-Plot: 04-34

Fowler, James (b. 15 Sep 1861 - d. 9 Jul 1924)
Husband of Josephine Fowler. Row-Plot: 05-28

Fowler, James Edward (b. 16 Sep 1916 - d. 16 Sep 1916)
Son of J. T. and E. I. Fowler. Row-Plot: 04-36

Fowler, James Taylor (b. 13 Sep 1892 - d. 9 Nov 1963)
Husband of Effie Ivey Fowler. Row-Plot: 04-35

Fowler, Josephine (b. 7 Dec 1862 - d. 21 May 1929)
Wife of James Fowler. Row-Plot: 05-27

Frye, Jack (b. - d. )

Glosson, Carl Lacy (b. 16 May 1892 - d. 19 Aug 1974)
Husband of Maude M. Glosson. Row-Plot: 02-47

Glosson, Columbus (?) (b. - d. )
(Note - Burial listed as: Glosson, ?, but buried next to Sarah E. Bivins Glosson.) . Row-Plot: 10-35

Glosson, Euphrat (Euphert) (b. 20 May 1896 - d. 22 Jan 1898)
Son of James and Mary E. Glosson. Row-Plot: 10-43

Glosson, George T, Sr. (Tom) (b. 26 Aug 1892 - d. 16 Mar 1958)
Footstone: G.T.G.; Known as Tom. Row-Plot: 10-38

Glosson, Herman Lacy (b. 23 Jul 1934 - d. 30 Nov 1934)
Son of C. L. and Maude Glosson. Row-Plot: 02-50

Glosson, Infant (b. - d. )

Glosson, Infant (b. - d. )

Glosson, Infant Daughter (b. - d. )
Infant Daughter of C. L. and Maude Glosson. Row-Plot: 02-48

Glosson, Infant Son (b. - d. )
Infant Son of C. L. and Maude Glosson. Row-Plot: 02-49

Glosson, James (b. 25 Sep 1852 - d. 13 Jan 1935)
Husband of Mary E. Glosson. Footstone: J. G. Row-Plot: 10-47

Glosson, L. L. (b. 17 May 1894 - d. 19 Jul 1933)
Husband of Mabel Pendergraft Glosson. Footstone: L. L. G. Row-Plot: 11-46

Glosson, Lucy (b. - d. )

Glosson, Mabel C. Pendergraft (b. 1904 - d. 15 Dec 1998)
Wife of L. L. Glosson. Row-Plot: 11-45

Glosson, Mary E. (b. 6 Mar 1857 - d. 4 Nov 1925)
Wife of James Glosson. Footstone: M. E. G. Row-Plot: 10-46

Glosson, Maude M. (b. 20 Mar 1902 - d. 16 Jan 1978)
Wife of Carl L. Glosson. Row-Plot: 02-46

Glosson, Sarah E. Bivins (b. 6 Nov 1854 - d. 7 Feb 1925)
Wife of Columbus Glosson. Row-Plot: 10-34

Gooch, Diaz (b. - d. )

Gooch, Oma (b. - d. )

Green, Delia P. (b. - d. )

Green, Robert (b. - d. 17 Mar 2001)

Griffin, Joseph J. (b. 1896 - d. 1973)

Griffin, Julia N. (b. 1901 - d. )

Grubb, Jessie Tilley (b. 27 Jan 1900 - d. 8 Jul 1991)
Wife of Luther V. Grubb. Row-Plot: 09-64

Grubb, Luther V. (b. 13 Dec 1886 - d. 11 May 1963)
Husband of Jessie Tilley Grubb. Row-Plot: 09-63

Haithcock, Annie (b. 21 May 1873 - d. 21 Apr 1921)

Haithcock, Ava (b. 25 May 1898 - d. 29 Jan 1932)

Haithcock, Berta (b. 25 Oct 1907 - d. 30 Sep 1934)

Haithcock, Eugene (b. 29 Jan 1896 - d. 24 Nov 1930)

Haithcock, Perry (b. 18 Jan 1869 - d. 19 Feb 1925)

Hammond, Infant (b. - d. 9 Jun 1993)

Harris, Charles (b. - d. 4 Apr 2002)

Harris, Evelyn (b. - d. 9 Nov 2003)

Hartley, Mary F. Atwater (b. 1 Oct 1950 - d. 22 Aug 1985)

Hatch, Corrinia A. (b. 28 Sep 1860 - d. 13 Jul 1928)
Wife of William D. Hatch. Row-Plot: 06-51

Hatch, Ehrie Johnson (b. 20 Feb 1902 - d. 14 Jan 1904)
Footstone: E. J. H. (misplaced). Row-Plot: 06-50

Hatch, John J. (b. 29 Apr 1883 - d. 1 Mar 1961)

Hatch, William D. (b. 4 Jul 1861 - d. 11 Jun 1917)
Husband of Corrinia A. Hatch. Row-Plot: 06-52

Hatley, Christopher (b. - d. 7 Oct 1990)

Hatley, Thomas W. (b. - d. 29 May 1999)

Honeycutt, George H, Jr. (b. 12 Jun 1946 - d. 12 Jun 1946)

Horton, Sarah Frances (b. 1833 - d. 7 Mar 1900)
Wife of Alvis Horton. Mother. Aged 67 Yrs. Row-Plot: 07-26

Huff, Bob (b. - d. 20 Feb 1990)

Huff, William Gregory (b. 1932 - d. 1972)
Footstone: Husband. Row-Plot: 01-32

Huff, William Gregory, Jr. (b. 1 Jul 1958 - d. 7 Jul 1958)
Son of William Gregory Huff. Row-Plot: 01-30

Ingold, Henry (b. - d. 23 Oct 2009)

Ingold, Jane (b. - d. 23 Nov 2004)

Ivey, Edward W. (b. 5 May 1874 - d. 7 Jun 1946)
Husband of Mary Ellen W. Ivey. Footstone: E. W. I. Row-Plot: 13-47

Ivey, Emma Glosson (b. 1881 - d. 1929)
Wife of Algie Ivey. Mother; Footstone: E. G. Row-Plot: 10-33

Ivey, Hildred (b. - d. 8 May 1986)

Ivey, Martha C. (b. 28 Apr 1917 - d. 1 May 1917)
(Perhaps listed as Martha K. and buried in grave 13-45). Row-Plot:

Ivey, Martha K. (b. - d. )

Ivey, Mary Ellen W. (b. 4 Jun 1878 - d. 26 Apr 1958)
Wife of Edward W. Ivey. Footstone: M. E. I. Row-Plot: 13-48

Ivey, Millard (?) (b. - d. )

Ivey, Myrtle (b. - d. 17 Jun 1996)

Ivey, Otis Durham (b. 14 May 1916 - d. 4 May 1948)
Wife of M. R. Ivey; daughter of O. M. and Swannie Butler Durham. Footstone: O. I. Row-Plot: 09-02

Ivey, Roy Eubert (Hubert) (b. 25 Oct 1901 - d. 17 Dec 1902)
Son of E. W. and M. E. Ivey. Row-Plot: 13-44

Johnson, Colette Ward (b. - d. 15 Jul 2009)

Lamb, William Anderson (b. 6 May 1853 - d. 17 Aug 1854)

Lambe, Infant (b. - d. )
Infant of O. and P. M. Lambe (stillborn). Row-Plot: 14-15

Lambe, Sarah Ann (b. 8 Mar 1860 - d. 24 Aug 1863)
Daughter of O. and P. M. Lambe. Row-Plot: 14-16

Latham, Mettie (b. - d. 22 Jan 1995)

Leigh, Artelia D. (b. - d. 21 Nov 1993)

Leigh, H. D. (b. - d. 11 Jul 1993)

Lloyd, Abby L. (b. - d. 1989)
Wife of Ivan G. Lloyd. Row-Plot: 09-56

Lloyd, Ada Lloyd (b. 13 Jun 1870 - d. 9 Jun 1962)
2nd Wife of Lycurgus B. Lloyd. Mother. Footstone: A. L. L. Row-Plot: 07-52

Lloyd, Alice Ivey (b. 23 May 1898 - d. 10 Dec 1961)
Wife of Jeter C. Lloyd. Footstone: Mother. Row-Plot: 09-61

Lloyd, Anita Jane Pickett (b. - d. 2 Mar 2002)

Lloyd, Atlas S. (b. 16 Nov 1845 - d. 19 May 1917)
Husband of Mary Jane Quakenbush Lloyd. Inscr: Our Father. Row-Plot: 09-41

Lloyd, Bert C. (b. 9 Feb 1881 - d. 17 Mar 1933)
Footstone: B. C. L. Row-Plot: 07-54

Lloyd, Bertie (b. - d. )

Lloyd, Beryl (b. - d. 10 May 2010)

Lloyd, Bill (b. - d. 27 Nov 1990)

Lloyd, Brady (b. - d. )

Lloyd, C. Leonard (b. 5 Nov 1883 - d. 11 Mar 1953)
Footstone: C. L. L. Row-Plot:

Lloyd, Charlie O. (b. 21 Jul 1878 - d. 3 Feb 1924)
J.O.U.A.M. Emblem. Row-Plot:

Lloyd, David (b. - d. )

Lloyd, Don (b. - d. 11 Jun 2008)

Lloyd, Eddie (b. - d. )

Lloyd, Ella Pearl (b. 24 Aug 1885 - d. 2 May 1974)
Daughter of Atlas S. and Mary Jane Lloyd. Footstone: E. P. L. Row-Plot: 09-42

Lloyd, Ethan Paul (b. - d. 26 Oct 2003)

Lloyd, Grady Eugene (b. 20 Oct 1908 - d. 14 Dec 1969)
Aged 61 Yrs, 1 Mo, 24 Ds. Row-Plot: 09-36

Lloyd, Harrod C. (b. 26 Sep 1888 - d. 3 Oct 1951)
Husband of Nellie D. Lloyd. American Legion Marker. Footstone: Father. Row-Plot: 10-56

Lloyd, Ina (b. - d. )

Lloyd, Infant (b. - d. )

Lloyd, Infant (b. - d. )

Lloyd, Infant (b. - d. )

Lloyd, Infant (b. - d. 24 Dec 1921)
Infant of Glenn and Nannie Lloyd. Row-Plot:

Lloyd, Infant Son (b. 13 Jun 1908 - d. 14 Aug 1908)
Infant Son of P. C. and M. O. Lloyd. Row-Plot:

Lloyd, Ivan G. (b. - d. )
Husband of Abby L. Lloyd. Row-Plot: 09-57

Lloyd, Jeter C. (b. 25 Jan 1888 - d. 1 Nov 1961)
Husband of Alice Ivey Lloyd. Footstone: Father. American Legion Marker. Row-Plot: 09-62

Lloyd, Jimmie H. (b. 4 May 1894 - d. 27 May 1894)
Son of P. C. and M. O. Lloyd. Footstone: J .H .L. (misplaced). Row-Plot:

Lloyd, Kemp (Mrs.) (b. - d. 20 May 1994)
(Note: One burial entry for Kemp Lloyd is incorrect as to husband or wife.). Row-Plot: 09-30

Lloyd, Kemp (Mrs.) (b. - d. 16 Feb 1992)

Lloyd, Lenna Atwater (b. 10 Oct 1884 - d. 15 Sep 1972)

Lloyd, Lennard (b. - d. )

Lloyd, Lycurgus B. (b. 1 Aug 1855 - d. 23 Apr 1941)
Husband of (1) Susan J. Lloyd and (2) Ada Lloyd Lloyd. Father. Footstone: L. B. L. Row-Plot: 07-53

Lloyd, Majorie G. (b. - d. 20 Dec 1998)

Lloyd, Martha (b. - d. 27 Sep 1988)

Lloyd, Martha Ozella Durham (b. 26 Jun 1865 - d. 10 Jun 1944)
Wife of Paul Cameron Lloyd. Footstone: M. O. D. Row-Plot: 08-52

Lloyd, Mary Elizabeth (b. 8 Aug 1939 - d. 17 Dec 1939)
Daughter of Ivan G. and Abby L. Lloyd. Row-Plot: 09-55

Lloyd, Mary Frances Andrews (b. - d. Oct 1985)

Lloyd, Mary Jane Quakenbush (b. 2 Dec 1844 - d. 14 Nov 1924)
Wife of Atlas S. Lloyd. Row-Plot: 09-40

Lloyd, Mary L. (b. 30 Aug 1880 - d. 10 Oct 1881)
Daughter of Atlas S. and Mary Jane Lloyd. Row-Plot: 09-39

Lloyd, Maude Eubanks (b. - d. 3 Dec 1984)

Lloyd, Melvin (b. - d. 10 Feb 1978)

Lloyd, Myron (b. - d. 5 May 1991)

Lloyd, Nancy (b. - d. 1 Jun 2004)

Lloyd, Nannie O. (b. 15 Jul 1900 - d. )
Wife of Plummer Glenn Lloyd. Row-Plot: 08-64

Lloyd, Neaton James (b. 1 Oct 1886 - d. 24 Nov 1886)
Son of P. C. and M. O. Lloyd. Footstone: N. C. L. (misplaced). Row-Plot: 13-29

Lloyd, Nellie D. (b. 5 Jun 1894 - d. 5 Jul 1970)
Wife of Harrod C. Lloyd. Footstone: Mother. Row-Plot: 10-57

Lloyd, Paul Cameron (b. 11 Sep 1856 - d. 4 Sep 1946)
Husband of Martha Ozella Durham Lloyd. Footstone: P. C. L. Row-Plot: 08-53

Lloyd, Plummer Glenn (b. 27 Aug 1895 - d. 22 Jun 1971)
Husband of Nannie O. Lloyd. Aged 76 Yrs. Known as Glenn. Row-Plot: 08-65

Lloyd, Robert Lee (b. 26 Jul 1935 - d. 10 Sep 1959)

Lloyd, Sam (b. - d. )

Lloyd, Seaton (b. - d. )

Lloyd, Susan J. (b. 22 Aug 1857 - d. 26 Jul 1890)
1st Wife of Lycurgus B. Lloyd. Row-Plot: 07-51

Lloyd, Wallace (b. - d. 23 Apr 1983)

Lloyd, Weston (b. - d. 7 Oct 1992)

Lloyd, William (Bill) Homer (b. - d. 23 Mar 1998)

Lloyd, William Carey (b. - d. 19 Jan 1985)

Loy, Judy (b. - d. 24 Jan 2009)

Manuel, Carl (Mrs.) (b. - d. )

Mayse, Cecil (b. - d. )

Mayse, Cisco (b. - d. )

Mayse, Leta (b. - d. )

McBroom, Jowen (b. - d. )

McBroom, Rose (b. - d. 29 Oct 2008)

McCauley, Bobby Gilmore (b. 12 Dec 1932 - d. 28 May 1972)
PVT, U. S. Army - Korea. Aged 39 Yrs. Row-Plot: 02-52

McCauley, Louise Smith (b. - d. 26 Feb 2001)

McIver, Eugenia (b. - d. 27 Jan 2005)

McLennan, Aubrey (b. - d. 4 Jan 1991)

McLennan, Gladys (b. - d. 19 Jun 1999)

McPherson, Annie (b. - d. )

McPherson, Frankie (b. - d. )

McPherson, J. (b. - d. )

McPherson, Rebecca (b. - d. )

McPherson, Williams (b. - d. )

Merritt, M. B. (b. - d. 7 Jan 1995)

Monette, Arthur (b. - d. )

Monette, Denise Lynn (b. 14 Nov 1957 - d. 21 Dec 1958)
Daughter of A. L. and S. E. Monette (picture on stone). Footstone: D. L. M. (loose). Row-Plot: 12-50

Monette, Snowden V. (b. - d. )

Morris, Amanda Ruth (b. 19 Jun 1930 - d. 28 Nov 1972)
Daughter of Eric Moody and Nettie Cooke Morris. Footstone: Daughter. Row-Plot: 13-58

Morris, Eric Moody (b. 16 Mar 1908 - d. 11 Jan 1966)
Husband of Nettie Cooke Morris. Footstone: Father. Row-Plot: 13-57

Morris, Louzania (b. 12 Aug 1864 - d. 17 Sep 1897)
(Stone broken). Row-Plot: 06-44

Morris, Mary Ann (b. 15 Jan 1824 - d. 17 Jan 1923)
Wife of Thomas Morris. Mother. Row-Plot: 06-45

Morris, Nettie Cooke (b. 3 May 1911 - d. 16 Aug 1993)
Wife of Eric Moody Morris. Footstone: Mother. Row-Plot: 13-56

Morris, Shirley (b. - d. 1 Jan 1994)

Myrick, Alice (b. 1 Jan 1883 - d. 7 Mar 1901)
Aged 18 Yrs, 2 Mos, 7 Ds. Row-Plot: 14-38

Myrick, Lue Frances (b. 16 Aug 1847 - d. 19 Jun 1902)
Wife of Chas. Myrick. Row-Plot: 14-39

Neville, Alton (b. 27 Oct 1904 - d. 31 Dec 1908)
Son of Claude and Ola Neville. Row-Plot: 04-43

Neville, Bryant (b. - d. )

Neville, Bynum E. (b. 7 Jun 1908 - d. 4 Dec 1924)
Son of E. C. and Ola Neville. Footstone: B. E. N. Row-Plot:

Neville, E. Claude (b. - d. )
Husband of M. Ola Atwater Neville. Row-Plot: 06-43

Neville, Elizabeth (b. - d. 8 Sep 1990)

Neville, Estelle O. (b. - d. 4 Oct 1997)

Neville, Eugene (b. - d. 18 Jan 2001)

Neville, Heath Scott (b. - d. 29 Jan 2004)

Neville, Infant (b. - d. )

Neville, Infant Son (b. 19 Oct 1903 - d. 19 Oct 1903)
Infant Son of Claude and Ola Neville. Row-Plot: 04-44

Neville, Irma (b. - d. 23 Jul 2003)

Neville, Jesse S. (b. 29 Jun 1881 - d. 30 Mar 1961)
Husband of Nettie Lloyd Neville. Footstone: J. S. N. Row-Plot: 02-40

Neville, Lacy (b. - d. 23 Dec 1992)

Neville, Louella Andrews (b. 2 Apr 1865 - d. 8 Feb 1916)

Neville, M. Ola Atwater (b. 16 May 1876 - d. 25 Sep 1932)
Wife of E. Claude Neville. Footstone: Mother. Row-Plot: 06-42

Neville, Marvin Bennett (b. 5 May 1918 - d. 23 Jun 1918)
Son of E. C. and M. O. Neville. Row-Plot: 04-42

Neville, Mary Kathryn (b. - d. 9 Jul 1923)
Daughter of E. C. and M. O. Neville. Row-Plot: 04-46

Neville, Nettie Lloyd (b. 30 Oct 1874 - d. 13 Dec 1956)
Wife of Jessie S. Neville. Row-Plot: 02-39

Neville, Ralph B. (b. 2 Jul 1912 - d. 3 Oct 1950)

Neville, William Bryant (b. 4 Jul 1906 - d. 24 Feb 1923)
Son of E. C. and M. O. Neville. Row-Plot: 04-45

Newton, Jeffrey (b. - d. 12 May 2008)

Newton, Linda Cecil (b. - d. 18 Jan 2001)

Newton?, Richard (b. - d. 7 Apr 2001)
Son-in-law of Etta Ruth Cecil. (Note - Based on burial entry: ??, Rich -- Son-in-law of Cecil, Etta Ruth.). Row-Plot: 05-71

O'Daniel, Mary (b. 1899 - d. 1899)
Daughter of Dell and W. J. O'Daniel. Row-Plot: 05-08

O'Daniel, Nannie (b. 1897 - d. 1898)
Daughter of Dell and W. J. O'Daniel. Row-Plot: 05-09

Oakley, Infant (b. - d. )

Overman, Alfred Y. (b. 31 Oct 1908 - d. 31 Oct 1908)
Son of H. W. and S. E. Overman. Row-Plot: 05-21

Owen, Leonard L. (b. - d. 28 Jan 2003)

Paris, Bennie Durham (b. 23 Aug 1891 - d. 19 Jan 1935)
Wife of G. W. Paris; mother of Jack Paris. Row-Plot: 04-13

Paris, Nettie W. Eubanks (b. 15 Aug 1875 - d. 31 Oct 1901)
Wife of Dr. O. J. Paris. Mother. Row-Plot: 08-27

Patterson, Eliza Griffin (b. 14 Apr 1821 - d. 16 Aug 1903)
Wife of Rev. R. A. Patterson. Mother. Row-Plot: 06-11

Patterson, Maggie J. (b. 11 Jun 1887 - d. 3 Oct 1890)
Daughter of S. C. and F. L. Patterson. Aged 3 Yrs, 3 Mos, 22 Ds. Row-Plot: 06-12

Patterson, R. A. (Rev.) (b. 9 Mar 1823 - d. 1 Nov 1885)
Inscr: Father. Row-Plot: 06-13

Pendergrass, Infant Son (b. 27 Jan 1936 - d. 27 Feb 1936)
Infant Son of A. L. and R. B. Pendergrass. Row-Plot: 11-58

Perkins, ? (b. - d. 1962)
(Funeral Marker Illegible). Row-Plot:

Perkins, Arthur L. (b. 12 Jul 1882 - d. 13 May 1932)
Footstone: A. L. P. Row-Plot: 06-24

Perkins, Daisy Ray (b. 3 May 1876 - d. 22 Sep 1956)
Footstone: D. R. P. Row-Plot: 06-23

Perkins, Infant (b. - d. )

Perkins, Maggie C (b. 17 Aug 1882 - d. 2 Apr 1961)
Wife of William Perkins. Footstone: Mother. Row-Plot: 04-29

Perkins, Otis (b. 19 Mar 1906 - d. 4 Feb 1970)
Aged 63 Yrs, 10 Mos, 16 Ds. Row-Plot: 04-27

Perkins, William (b. 18 Dec 1879 - d. 7 Sep 1960)
Husband of Maggie C. Perkins. Footstone: Father. Row-Plot: 04-30

Pervil, James (b. - d. )

Pickett, Mazie Durham Sparrow (b. - d. 15 Feb 2001)

Pierce, Glenn Wayne (b. 13 Mar 1953 - d. 16 Oct 1953)
Son of Mrs. Lillian Pierce. Row-Plot: 03-50

Pierce, Lee (b. - d. )

Piner, James (b. - d. 14 Feb 1996)

Piner, Viola Haithcock (b. 15 Jun 1904 - d. 5 Sep 1936)

Pitman, Infant (b. - d. )

Pollard, Lucy Whitfield (b. 19 Jun 1925 - d. 26 Mar 1965)
Footstone: L. W. P. Row-Plot: 12-38

Powell, Ardell (b. - d. )

Powell, Claude (b. - d. )

Powell, Infant (b. - d. )

Powell, James (b. 22 May 1886 - d. 25 Jul 1925)
(Note: Buried here according to Alamance county death certificate.). Row-Plot: 14-50

Powell, Lishie (?) (b. - d. )

Powell, Nell (b. - d. )

Powell, W. G. (b. 1 Sep 1883 - d. 5 Oct 1904)
J.R.O.U.A.M. Emblem erected by Alamance Council No. 70. Row-Plot: 14-45

Quakenbush, John (b. 23 Aug 1818 - d. 12 Feb 1853)
Husband of Tabitha Quakenbush. Row-Plot: 15-11

Quakenbush, Paul (b. 7 Aug 1852 - d. 12 Dec 1852)

Quakenbush, Sarah A. (b. 22 Dec 1845 - d. 21 May 1860)

Quakenbush, Tabitha (b. 3 Jan 1824 - d. 14 Aug 1852)
Wife of John Quakenbush. Row-Plot: 15-10

Ray, Ethel M. Carden (b. 15 Jul 1882 - d. 20 Apr 1958)
2nd Wife of Samuel L. Ray. Footstone: E. C. R. Row-Plot: 06-16

Ray, Infant (b. - d. )

Ray, Infant (b. - d. )
Infant of S. L. Ray and Lila E. Pickard Ray (See entry for mother). Row-Plot: (06-14?)

Ray, James (b. 23 Aug 1922 - d. 23 Aug 1922)
Son of S. L. and E. C. Ray. Row-Plot: 06-18

Ray, Jean (b. - d. 20 Dec 1994)

Ray, Julian (b. 11 May 1871 - d. 13 Jun 1911)
Footstone: J. R. Row-Plot: 06-22

Ray, Kenneth (b. 15 Dec 1938 - d. 25 Dec 1946)
Son of June and Nellie Ray. Row-Plot: 06-25

Ray, Lila E. Pickard (b. 1 Nov 1874 - d. 20 Apr 1913)
1st Wife of Samuel L. Ray. Inscr: With Infant In Her Arms (See Ray, Infant). Footstone: L.P.R. Row-Plot: 06-14

Ray, Maggie (b. - d. )

Ray, Mozelle (b. - d. )

Ray, Samuel L. (b. 29 Sep 1867 - d. 6 Apr 1942)
Husband of (1) Lila E. Pickard Ray and (2) Ethel M. Carden Ray. Footstone: S.L.R. Row-Plot: 06-15

Ray, Shelton (b. - d. 24 Aug 2008)

Rigsbee, Sarah Eubanks (b. 24 Sep 1904 - d. 1 Jun 1935)
Wife of C. W. Rigsbee. Footstone: S.E.R. Row-Plot: 06-26

Rigsbee, Weldon Jackson (b. - d. 25 Feb 2003)

Riley, Alton (b. - d. 2 Mar 2009)

Riley, Arthur N. (b. 1 Jun 1882 - d. 14 Dec 1949)
J.O.U.A.M. Emblem (picture on stone). Footstone: A. R. Row-Plot: 07-58

Riley, Charles S. (b. 3 Apr 1898 - d. 24 Jun 1950)

Riley, Charles S. (Mrs.) (b. - d. 1 Sep 1996)

Riley, Donald (b. - d. 2 Sep 2000)

Riley, Earl (b. - d. 15 Aug 1986)

Riley, Infant Son (b. 22 Feb 1928 - d. 27 Feb 1928)
Infant Son of A. N. and L. E. Riley. Row-Plot: 07-56

Riley, Nancy (b. - d. 6 May 2005)

Riley, Nancy (b. - d. 8 May 2003)

Riley, Ruby (b. - d. 15 Oct 2002)

Rives, Eston Travis (b. 3 Mar 1909 - d. 11 Dec 1970)
Husband of Maudie B. Rives. Aged 61 Yrs. Footstone: Daddy. Row-Plot: 13-64

Rives, Maudie B. (b. 31 Jul 1919 - d. )
Wife of Eston Travis Rives. Row-Plot:

Roach, Elizabeth (b. 6 Nov 1881 - d. 21 Oct 1911)
Wife of T. W. Roach. Mother. Footstone: E. R. (misplaced). Row-Plot: 07-47

Roach, Infant (b. - d. )

Roach, Infant (b. 3 May 1907 - d. 8 May 1907)
Infant of T. W. and Bettie (Elizabeth) Roach. Row-Plot: 07-45

Roach, Margaret (b. 4 Jul 1809 - d. 12 Jul 1909)
Daughter of Matthew and Mittie Roach. Footstone: M. R. (out of place). Row-Plot: 07-41

Roach, Mary Mertle (b. 2 Aug 1904 - d. 21 Aug 1904)
Daughter of Matthew and Mittie Roach. Footstone: M. M. R. (out of place). Row-Plot: 07-40

Roach, Matthew W. (b. 9 Jan 1880 - d. 17 Jan 1924)
Husband of Mittie Cole Roach. Footstone: Father. Row-Plot: 07-38

Roach, Mittie Cole (b. 6 Jul 1885 - d. 12 Oct 1918)
Wife of Matthew W. Roach. Footstone: Mother. Row-Plot: 07-39

Roach, Nannie May (b. 26 Dec 1904 - d. 6 Jul 1907)
Daughter of T. W. and Bettie (Elizabeth) Roach. Row-Plot: 07-46

Roach, Thomas W. (b. - d. )
Husband of Elizabeth (Bettie) Roach. Row-Plot: 07-48

Roach, William (b. 27 Oct 1832 - d. 16 Jul 1905)

Roach, William (Mrs.) (b. - d. )

Roberson, A. J. (b. 15 Jan 1835 - d. 9 Jun 1900)
Aged 65 Yrs, 4 Mos, 24 Ds. Row-Plot: 12-30

Roberson, Dock (b. - d. )

Roberson, W. L. (b. 25 Feb 1870 - d. 24 Aug 1871)
Son of A. J. and S. A. Roberson. Headstone: W. L. Roberson. Row-Plot: 12-29

Robeson, Rachael Ann (b. - d. 25 Feb 2004)

Scott, Infant (b. - d. )

Scott, William Durwood (b. - d. 4 Sep 1973)
Aged 48 Yrs. Row-Plot: 09-66

Seatt, Infant (sp?) (b. - d. )

Singman, Audrey Lee Perkins (b. 2 Nov 1913 - d. 16 Nov 1962)
Inscr: None Knew Thee But To Love Thee. Mother of Norton Berman Singman. Row-Plot: 04-28

Singman, Norton Berman (b. 4 Oct 1948 - d. 25 Apr 1996)
Inscr: A Wonderful Brother, Uncle And Friend. A Good Samaritan. Son of Audrey Lee Singman. Row-Plot: 03-32

Smith, Alice Brooks (b. 29 Dec 1883 - d. 18 Jun 1941)
Wife of Robert A. Smith. Mother. Row-Plot: 03-58

Smith, Bessie Mae (b. 29 May 1909 - d. 27 Dec 1911)
Daughter of R. A. and A. S. Smith. Inscr: Little Bessie Mae Wandered From Home Dec. 27, 1911, After A Search of 5 Days by A Large Crowd of Neighbors And Friends, Was Found Drowned. This Monument Was Erected by Her Parents And Sympathizing Friends To Her Memory. . Row-Plot: 03-56

Smith, Delilah F. (b. 5 Feb 1837 - d. 23 Jun 1919)
Wife of James L. Smith. Mother. Row-Plot: 05-46

Smith, Ida J. (b. 13 Aug 1868 - d. 27 Jul 1929)

Smith, Infant (b. - d. 17 Oct 1954)
Son of Wanda and Howard Smith. Row-Plot: 02-55

Smith, James Clifford (b. 21 Sep 1906 - d. 20 May 1941)

Smith, James L. (b. 1 Nov 1840 - d. 21 Apr 1901)
Husband of Delilah F. Smith. Aged 60 Yrs, 5 Mos, 20 Ds. Row-Plot: 05-47

Smith, John Thomas (b. 19 Mar 1881 - d. 5 Dec 1886)
Son of J. L. and D. F. Smith. Row-Plot: 05-48

Smith, Martha Emaline Lloyd (b. 17 Mar 1866 - d. 16 Sep 1954)
Wife of Robert L. Smith. Row-Plot: 03-52

Smith, Robert A. (b. 17 Oct 1873 - d. 9 Dec 1954)
Husband of Alice Brooks Smith. Father. Row-Plot: 03-59

Smith, Robert Lee (b. 6 Feb 1864 - d. 22 Apr 1926)
Husband of Martha Emaline Lloyd Smith. Masonic Emblem. Row-Plot: 03-53

Smith, W. Hoyt (b. 3 Dec 1903 - d. 8 Sep 1927)

Snipes, Calvin P. (b. 11 Jul 1841 - d. 12 Oct 1908)
Husband of Margaret F. Snipes. Confederate Soldier 4 Yrs; Soldier of The Cross 50 Yrs. Father. Footstone: C. P. S. (two stones). Row-Plot: 11-35

Snipes, Dempsey (b. - d. )

Snipes, Margaret F. (Patsy) (b. 22 Feb 1841 - d. 20 Jun 1922)
Wife of Calvin P. Snipes. Mother. Footstone: M. F. S. Row-Plot: 11-37

Snipes, Mary O. (b. 22 Nov 1873 - d. 19 Apr 1896)

Sparrow, John Augustus (b. 9 Dec 1904 - d. 1 Jul 1968)

Steele, Mattie (b. - d. )

Steele, Mollie Jane (b. 9 Jun 1851 - d. 7 Dec 1931)

Steward, David (Jr.) (b. - d. 10 May 1995)

Stewart, David (b. - d. )

Stone, Adeline E. O'Daniel (b. 9 Mar 1822 - d. 28 Sep 1853)
Wife of Haywood Jackson Stone. Row-Plot: 12-16

Stone, Haywood Jackson (b. 30 Apr 1820 - d. 16 May 1894)
Husband of Adeline E. O'Daniel Stone. Row-Plot: 12-15

Stone, Jason (b. - d. 30 Mar 2003)

Stone, John W. (b. 8 Apr 1843 - d. 14 Dec 1862)
Son of Haywood Jackson and Adeline E. O'Daniel Stone. Killed in action at the Battle of Fredericksburg, VA., Dec. 14, 1862. Row-Plot: 12-14

Strickland, Fletcher, Sr (b. 25 Aug 1897 - d. 17 Jul 1959)
PVT, Co. K,, 2 Inf., Florida N. G. - World War I. Amer. Legion Marker. Row-Plot: 05-55

Strickland, Thelma B. (b. - d. )

Strowd, Adline (b. 12 Apr 1848 - d. 22 Mar 1934)

Strowd, Arabella L. (b. 24 Apr 1825 - d. 16 Sep 1872)
Wife of A. P. Strowd. Mother. Footstone: A. L. S. (misplaced). Row-Plot: 15-17

Strowd, Eugenia (b. - d. )

Strowd, Hawkins (b. 12 Apr 1853 - d. 27 Jun 1854)
Infant Son of A. P. and A. L. Strowd. Footstone: H. S. (misplaced). Row-Plot: 15-15

Strowd, Infant Son (b. 14 May 1863 - d. 9 Jul 1863)
Infant Son of A. P. and A. L. Strowd. Row-Plot: 15-16

Strowd, Jimmy (b. - d. )

Strowd, Mattie (b. - d. )

Sykes, Claudius H. (b. 28 Feb 1871 - d. 11 Nov 1950)
Husband of Novella Davis Sykes. Row-Plot: 06-37

Sykes, Infant (b. - d. )

Sykes, Infant (b. - d. )

Sykes, Infant (b. - d. )

Sykes, Infant (b. - d. )

Sykes, Infant (b. - d. )

Sykes, Infant (b. - d. )

Sykes, Infant (b. - d. )

Sykes, Novella Davis (b. 8 Apr 1872 - d. 29 Nov 1969)
Wife of Claudius H. Sykes. Row-Plot: 06-38

Tayloe, Bob (b. - d. 9 Dec 2009)

Thompson, G. W. (b. 22 Jul 1845 - d. 8 Apr 1902)
Husband of Mattie Brockwell Thompson. Row-Plot: 11-42

Thompson, James R. (b. 10 May 1898 - d. 6 Oct 1919)
World War I U. S. Veteran Marker (stone off base). Row-Plot: 11-40

Thompson, Mattie Brockwell (b. 8 Jun 1852 - d. 14 Jul 1917)
Wife of G. W. Thompson. Mother. Row-Plot: 11-41

Thompson, Raeford (Family) (b. - d. )

Tilley, Chris (b. - d. 26 May 1990)

Tilley, Glenda (b. - d. 12 Oct 2004)

Tilley, Mac (b. - d. )

Townsend, Gertrude V. (b. - d. 1966)
(Funeral marker illegible) Date of Death 04 -- 1966. Row-Plot: 16-42

Townsend, Henry (b. - d. )

Tripp, Royce (b. - d. 30 Jul 1998)

Tripp, Thurman (b. - d. )

Turner, Name Not Stated (b. - d. )

Vaughan, Bennon (b. - d. 26 May 1998)

Vaughan, Carl P. (b. 3 Sep 1920 - d. 9 Apr 1943)
PVT, 135 Inf., 34 Inf. Div., World War II. American Legion Marker. Row-Plot: 12-47

Vaughan, Eulie (b. - d. )

Vaughan, Infant (b. - d. )

Vaughan, Infant (b. - d. )

Vaughan, Infant (b. - d. )

Vaughan, Marvin (b. - d. 29 Oct 2003)

Vaughan, Mazie (b. - d. )

Wall, Thomas Bradley (b. 1 Apr 1956 - d. 27 Jul 1966)

Wallace, James C. (b. 8 Mar 1888 - d. 17 Dec 1917)

Ward, Adolphus (b. 26 Apr 1852 - d. 12 Dec 1934)
Husband of Sarah C. Lloyd Ward. Footstone: Father. Row-Plot: 05-14

Ward, Betty (b. - d. 20 Dec 1993)

Ward, Bruce Howard (b. 31 May 1937 - d. 7 Jun 1958)

Ward, Bryant (b. - d. )

Ward, Clifford Manly (b. 23 Feb 1962 - d. 25 Feb 1962)
Footstone: C. M. W. (loose). Row-Plot: 02-15

Ward, Floy M. (b. 17 Feb 1890 - d. 26 Jun 1967)
Husband of Katie Whitfield Ward. Footstone: F. M. W. Row-Plot: 02-21

Ward, Frank Lee (b. - d. 8 Mar 1980)

Ward, Gustagus T. (b. 1874 - d. 1946)

Ward, Herman Hocutt (b. - d. 26 May 1978)

Ward, Infant (b. - d. )

Ward, Infant (b. - d. )

Ward, Infant (b. - d. )

Ward, Infant Dau (b. - d. 27 Dec 1922)
Infant Daughter of W. S. and Mittie Ward. Row-Plot:

Ward, Infant Son (b. 28 Sep 1897 - d. 1 Oct 1897)
Infant Son of A. and Sarah Ward. Row-Plot: 05-13

Ward, Jasper Paul (JP), Jr. (b. - d. 18 Aug 1993)

Ward, Jasper Paul, Sr. (b. - d. 23 Jun 1985)

Ward, John R. (b. 21 Dec 1822 - d. 29 Sep 1876)
Husband of Martha A. Stroud Ward. Masonic Emblem. Footstone: J. R. W. (misplaced). Row-Plot: 10-11

Ward, Kathy Caston (b. - d. 20 Nov 2000)

Ward, Katie Whitifeld (b. 18 Jan 1893 - d. 2 Apr 1974)
Wife of Floy M. Ward. Footstone: K. W. W. Row-Plot: 02-20

Ward, Martha A. Stroud (b. 24 Jan 1824 - d. 6 Jan 1873)
Wife of John R. Ward; married Sept. 14, 1843. Row-Plot: 11-13

Ward, Mary H. (b. - d. )

Ward, Maude Durham (b. - d. 1 Jun 2002)

Ward, Ruth Hight (b. - d. 24 Jan 1988)

Ward, Sarah C. Lloyd (b. 8 Sep 1858 - d. 18 Dec 1942)
Wife of Adolphus Ward. Footstone: Mother. Row-Plot: 05-15

Ward-Barefoot, Octavia Plummer (b. - d. 8 Sep 2003)

Webster, A. B. (b. - d. )

Whitfield, ?? (b. - d. )

Whitfield, Albert (b. 29 Jan 1846 - d. 9 Sep 1920)
Husband of (1) Mary Ann C. Whitfield and (2) Artelia F. Sykes Whitfield. Row-Plot: 13-37

Whitfield, Ann Ivey H. (b. 5 May 1880 - d. 25 Jul 1881)
Daughter of Albert and Mary Ann C. Whitfield. Row-Plot: 13-35

Whitfield, Artelia F. Sykes (b. 28 Jul 1863 - d. 18 Jan 1926)
2nd Wife of Albert Whitfield. Mother. Row-Plot: 13-38

Whitfield, Baby Daughter (b. 13 Feb 1896 - d. 16 Mar 1896)
Baby Daughter of Albert and A. F. Whitfield. Row-Plot: 13-41

Whitfield, Baby Son (b. 27 Jan 1903 - d. 9 Feb 1903)
Baby Son of Albert and A. F. Whitfield. Row-Plot: 13-42

Whitfield, Bruce R. (b. 21 Mar 1946 - d. 29 Oct 1957)
Inscr: Our Son. Row-Plot: 12-39

Whitfield, Curtis (b. - d. Apr 1997)

Whitfield, Ethel (b. - d. )

Whitfield, Hubert (b. - d. 28 Dec 1995)

Whitfield, Infant (b. - d. )

Whitfield, Infant (b. - d. )

Whitfield, Infant (b. 29 Mar 1907 - d. 29 Mar 1907)
Infant of Albert and A. F. Whitfield. Row-Plot: 13-33

Whitfield, Infant Daughter (b. - d. 16 Mar 1922)
Infant Daughter of J. F. and Swannie Whitfield. Row-Plot: 12-35

Whitfield, James E. (b. 4 Oct 1884 - d. 11 Oct 1884)
Son of Albert and A. F. Whitfield. Row-Plot: 13-34

Whitfield, John F. (Jake) (b. 4 Sep 1890 - d. 4 Nov 1967)
Husband of Swannie H. Whitfield. Pvt. Co. K, 107 Inf., World War I. American Legion Marker. Row-Plot: 12-37

Whitfield, Lidy W. (b. 6 Jun 1892 - d. 2 May 1964)
Wife of Thomas J. Whitfield. Footstone: Mama. Row-Plot: 03-21

Whitfield, Mary Ann C. (b. 10 Apr 1852 - d. 10 Jul 1881)
1st Wife of Albert Whitfield. Row-Plot: 13-36

Whitfield, Mary Lou (b. - d. 22 Dec 1994)

Whitfield, Nellie (b. - d. )

Whitfield, Phillp (b. - d. )

Whitfield, S. A. (b. - d. )

Whitfield, Swannie H. (b. 16 Sep 1895 - d. )
Wife of John F. Whitfield. Footstone: Mother. Row-Plot: 12-36

Whitfield, Thomas J. (b. 26 Aug 1888 - d. 28 Mar 1967)
Husband of Lidy W. Whitfield. Footstone: Daddy. American Legion Marker. Row-Plot: 03-20

Whitfield, Welmore Lee (b. 22 Aug 1926 - d. 5 Nov 1926)

Whitfield, William A. (b. 8 Jun 1886 - d. 5 Nov 1902)
Son of A. and A. F. Whitfield. Row-Plot: 13-39

Wiles, Wayne (b. - d. 16 Jan 2002)

Wilkerson, Grady L. (b. 1908 - d. 1963)

Wilkinson, Fannie D. (b. - d. 23 May 1991)

Williams, Amanda (Mandy) (b. 2 Aug 1864 - d. 14 Oct 1942)
Wife of Jackson Williams. Footstone: Mother. Row-Plot: 13-54

Williams, Annie Mae (b. - d. 19 Sep 1997)

Williams, Calvin R. (b. 8 Nov 1818 - d. 3 Sep 1901)

Williams, Frances (b. - d. 12 Dec 2007)

Williams, Herman (b. - d. )

Williams, Infant (b. - d. )

Williams, Jackson (Jack) (b. 28 Jun 1862 - d. 1 Oct 1937)
Husband of Amanda Williams. Footstone: Father. Row-Plot: 13-55

Williams, John H. (b. - d. )

Williams, Nettie A. (b. 29 Jan 1896 - d. )
Wife of Willie M. Williams. Footstone: N. A. W. Row-Plot: 03-22

Williams, Ralph (b. - d. )

Williams, Robert H. (b. 27 Jan 1897 - d. 12 May 1934)

Williams, Silvia (b. 29 Dec 1813 - d. 24 Jan 1894)

Williams, Willie M. (b. 4 Jun 1887 - d. 31 Oct 1946)
Husband of Nettie A. Williams. Footstone: W. M. W. Row-Plot: 03-23

Wilson, Audrey L. Riley (b. 24 Oct 1912 - d. 18 Sep 1955)
Wife of Boyd Wilson (picture on stone). Row-Plot: 07-61

Wilson, Boyd (b. - d. )
Husband of Audrey L. Riley Wilson. Row-Plot: 07-62

Wilson, Infant Dau (b. 17 Apr 1932 - d. 19 Apr 1932)
Infant Daughter of Boyd and Audrey Wilson. Row-Plot: 07-57

Wilson, Robert Lee (b. 30 Sep 1878 - d. 2 Oct 1936)
Husband of Tabitha Wilson. Row-Plot: 04-22

Wilson, Tabitha (b. 6 Jun 1880 - d. 2 Apr 1947)
Wife of Robert Lee Wilson. Row-Plot: 04-21

Womble, George (b. - d. 17 Dec 1999)

Workman, Albert (b. - d. )

Workman, Julio (b. - d. )

Workman, Lacy (b. - d. )

Workman, Mebane (b. - d. )

Yow, James Curtis (b. - d. 22 May 1986)

Yow, Lillian Mae (b. - d. 23 May 1982)
Web page created 7 December 2013
Index of All Cemeteries
Alphabetical Index of All Burials
Previous Page