Index of All Cemeteries
Alphabetical Index of All Burials
Previous Page
Use the following to search across all the cemeteries listed.
Example: "Smith, Roger" (yes, use the quotes)
001 ALLEN'S CHAPEL CEMETERY - BLACK [ABANDONED]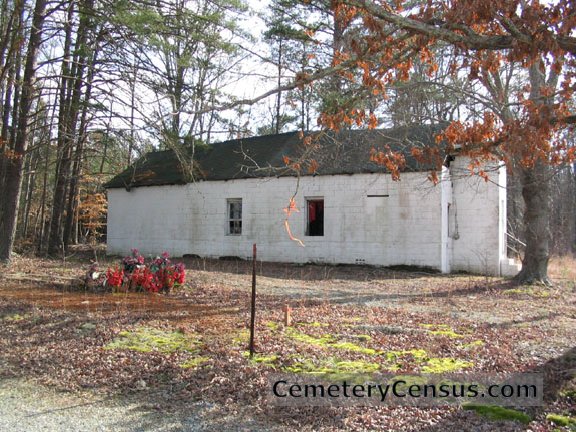 Location - SW of Hillsborough in SE Cheeks Township on the east side of the loop road Moorefields Road (SR #1135), south the of entrance gate to Moorefields. Abandoned chapel and cemetery. In 2005 it appeared possible that there had been additional burials in the small cemetery.

Coordinates: 36d 02m 40.0s N; 79d 08m 40.0s W Click here for Google maps

Survey - This cemetery was surveyed in January, 1972. Photograph by Milton Forsyth in 2005.

Graves, Marked - There was 1 marked grave.

Graves, Unmarked - There were no unmarked graves seen.


Foust, Roberta A (Mrs.) (b. - d. 25 May 1962)
Aged 80 Yrs (year 1962 may not be correct date of death)
Web page updated 13 May 2017
Index of All Cemeteries
Alphabetical Index of All Burials
Previous Page