Index of All Cemeteries
Alphabetical Index of All Burials
Previous Page
Use the following to search across all the cemeteries listed.
Example: "Smith, Roger" (yes, use the quotes)
002 PADRICK - HUFFMAN FAMILIES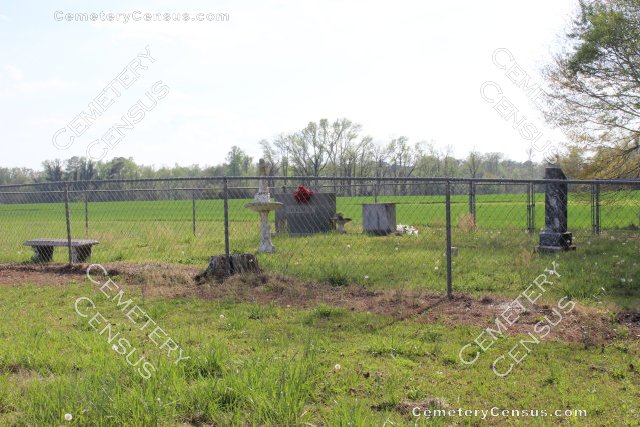 Location - off Huffmantown Rd about 3 miles north of Richlands.

Coordinates: 34d 56m 45.7s N; 77d 33m 28.9s W Click here for Google maps

Directions: From Richlands, NC (Hwy US 258/NC24) go north on Huffmantown Road for about 3 miles. The cemetery will be off the road about 500-600 feet on the left (west) side of the road.

View #2 of the cemetery.

Survey and photographs by Mark Wheeless in April 2013.


Huffman, Annie Farrior (b. 22 Aug 1901 - d. 8 Nov 1966)
Wife of Charlie Bryant Huffman.
Husband of Annie Farrior Huffman. PFC US Army, WW-I, Purple Heart Military marker.
Age 76 yrs, 4 mos, 7 days . He was a devoted husband, loving father and a friend to all. Private Company E, 3rd North Carolina Infantry, Confederate States Army Military marker. (spelled Paderick and Patrick on two markers).
Wife of George W. Patrick. Gone but not forgotten. (spelled Padrick on the marker).
Daughter; Her life goes on forever in the hearts and lives of those she touched.
Web page updated 19 June 2015
Index of All Cemeteries
Alphabetical Index of All Burials
Previous Page