Index of All Cemeteries
Alphabetical Index of All Burials
Previous Page
Use the following to search across all the cemeteries listed.
Example: "Smith, Roger" (yes, use the quotes)
018 HARPER FAMILY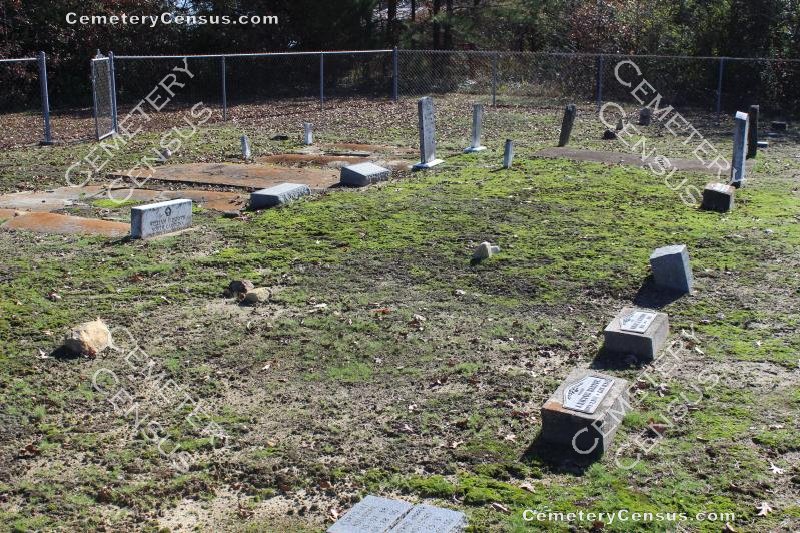 Location - on Taylors Gin Rd, near intersection with Duke Rd, about 2 miles southeast of Castalia.

Coordinates: 36d 03m 51.8s N; 78d 01m 51.2s W Click here for Google maps

Directions: Head northwest on Hwy NC 58 from Nashville, NC (intersection of US 64 and NC 58). Go about 7.4 miles, and turn right onto Taylors Gin Road. Go 0.4 mile and turn right onto Duke Road. Cemetery will be on the right.

Several field stones in cemetery. Some appear to be foot stones, others may mark unlabeled grave.

Survey and photographs by Mark Wheeless in November 2015.


Booth, John Joseph (b. 14 Feb 1855 - d. 22 Jun 1912)
Husband of Virginia Rosella Lancaster Booth.
Son of John Joseph and Virginia Rosella Lancaster Booth
Wife of John Joseph Booth. Daughter of John Thomas Lancaster and Margaret Drake Lancaster.
Son of John Joseph Booth and Virginia Rosella Lancaster Booth. North Carolina Pvt HO Troop 81 Div (stone mostly buried)
Husband of Susan Jane Frazier Harper.
Husband of Nobia L. Harper. Son of William Benjamin Harper.
Wife of Milton James Harper.
No tombstone. Wife of George W. Harper. Daughter, Daisy, stated that her mother was buried here, but had no stone.
Husband of Kate Harper. Son of James Harper and Martha Drake Harper. Was a dentist.
Wife of Curtis Lee Holloman.
Son of Elisha J. Holloman and Mabel Thorpe Holloman.
Wife of Frank Drake Lucas. Daughter of John Joseph and Virginia Rosella Lancaster Booth.
Son of James Thomas Shearin and Susan Myrick Shearin of Warren County.
Son of John Gardner Shearin and Susie Collier Shearin. Never married.
Wife of John Gardner Shearin.
Web page updated 25 November 2015
Index of All Cemeteries
Alphabetical Index of All Burials
Previous Page