Index of All Cemeteries
Alphabetical Index of All Burials
Previous Page
Use the following to search across all the cemeteries listed.
Example: "Smith, Roger" (yes, use the quotes)
007 RICKS, DAVID B. FAMILY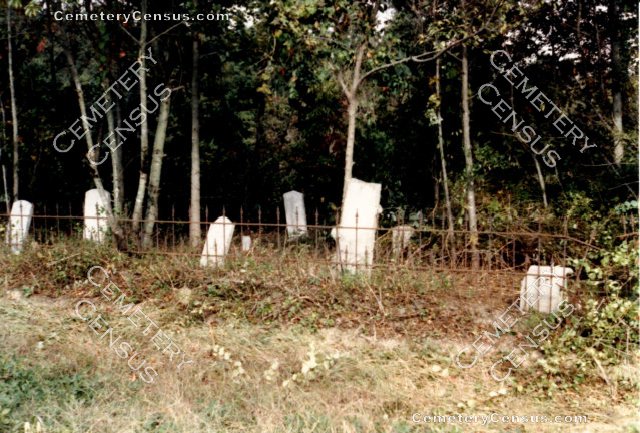 Location - about 300 feet off the end of Foxden Court near Sportsman Trail.

Coordinates: 35d 59m 20.7s N; 77d 50m 43.4s W Click here for Google maps

Directions: Turn off US 64, go about 0.5 miles north on North Winstead Avenue, turn left on Hunter Hill Road (SR-1604), go about 0.2 mile and turn right onto Sportsmans Trail, then right onto Foxden Court. The cemetery is about 300 feet north-east of the end of Foxden Court.

This overgrown abandon cemetery has 8 marked graves dating to 1887. Canvassed by Mark W. Wheeless on June 12, 2009. Photographs by Mark W. Wheeless in January 2010 and April 2013.


Ricks, Amos E. (b. 7 Nov 1848 - d. 2 Apr 1918)
husband of Bettie Whitley Ricks
(family Bible listed David's death year as 1897) Another view.
(family Bible listed Martha's death year as 1892)
son of B.R. and L. Woodruff
son of B.R. and L. Woodruff
Web page updated 4 July 2015
Index of All Cemeteries
Alphabetical Index of All Burials
Previous Page