Index of All Cemeteries
Alphabetical Index of All Burials
Previous Page
Use the following to search across all the cemeteries listed.
Example: "Smith, Roger" (yes, use the quotes)
006 BUNN, J. H. FAMILY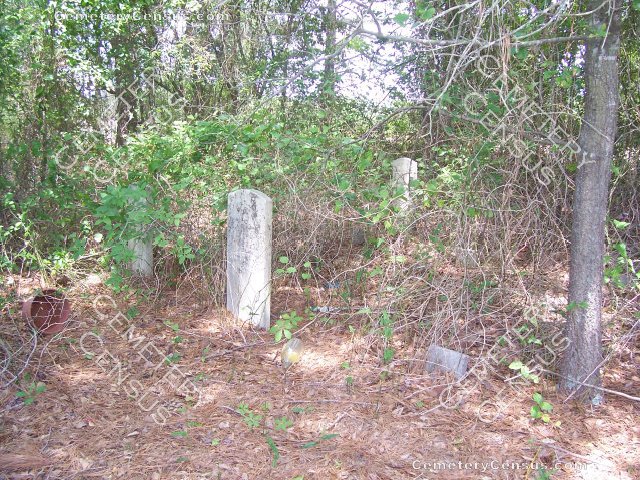 Location - about 150 feet off the end of Foxden Court near Sportsman Trail.

Coordinates: 35d 59m 20.5s N; 77d 50m 45.0s W Click here for Google maps

Directions: Turn off US 64, go about 0.5 miles north on North Winstead Avenue, turn left on Hunter Hill Road (SR-1604), go about 0.2 mile and turn right onto Sportsmans Trail, then right onto Foxden Court. The cemetery is about 150 feet north-west of the end of Foxden Court.

This overgrown abandon cemetery has 5 marked graves dating to 1916. Canvassed by Mark W. Wheeless on June 12, 2009. Photographs by Mark Wheeless in April 2013.


Bunn, Charlie M. (b. 16 Oct 1880 - d. 28 Dec 1916)
Bunn, J. H. (b. 31 Oct 1845 - d. 27 Feb 1924)

Bunn, S. C. (b. 21 Oct 1845 - d. 18 Mar 1916)

Unknown, ?? (b. - d. )
grave marked with cinder block slab

Unknown, ?? (b. - d. )
grave marked with cinder block slab
Web page updated 4 July 2015
Index of All Cemeteries
Alphabetical Index of All Burials
Previous Page