Index of All Cemeteries
Alphabetical Index of All Burials
Previous Page
Use the following to search across all the cemeteries listed.
Example: "Smith, Roger" (yes, use the quotes)
032 ZION HILL AME CHURCH (Abandoned)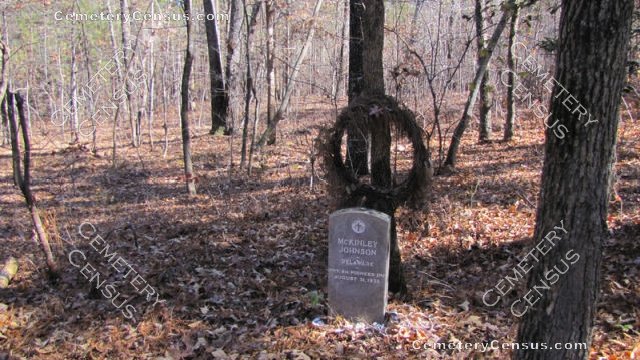 Location - off Colon Rd near Post Office Rd, beside the railroad tracks.

Coordinates: 35d 32m 15.6s N; 79d 08m 13.9s W Click here for Google maps

This endangered cemetery is located on the site of a proposed 410 acre coal ash storage site. If the coal ash site is approved, then the cemetery will need to be relocated.

There are many undocumented graves located here. Only one inscribed grave marker has been found. There are numerous metal funeral markers in the cemetery.

Survey by Allen Dew in December 2014 from data submitted by Terica Luxton.


Cole, Ollie (b. 4 Jul 1891 - d. 25 Nov 1924)
Son of Simon Cole and Rachel Toomer Cole.

Cole, Sandy (b. 1877 - d. 10 Oct 1929)
Husband of Maggie Sloan Cole. Son of Simon Cole and Rachel Toomer Cole.

Feaster, John Primus (b. 3 Mar 1899 - d. 6 Jun 1980)
Husband of 1) Pearl Cole Feaster and 2) Willie Mae Womack Feaster.

Feaster, Willie Mae Womack (b. 30 Jul 1914 - d. 23 Oct 2001)
2nd Wife of John Primus Feaster. Daughter of Matthew Womack and Della Johnson Womack.

Johnson, Israel Goodman (b. 1854 - d. 16 Mar 1923)
Age about 70. Husband of Maggie Palmer Johnson. Son of Alex Johnson and Dicey Goodwin Johnson. Listed in 1920 census as 66 years old. Buried here according to death certificate.

Johnson, Maggie Palmer (b. May 1860 - d. 16 Feb 1946)
Age 84. Wife of Israel Johnson. Daughter of Osborne Palmer. Listed in 1920 census as 65 years old. May be buried here. Death certificate has burial at Osgood in Lee County.

Johnson, McKinley (b. Jan 1897 - d. 31 Aug 1932)
Son of Israel Goodman Johnson and Maggie Palmer Johnson. Delaware, Pvt. Co. F, 811th Pioneer Infantry, WW-I. Buried here according to tombstone.

Womack, Delia Johnson (b. 14 Feb 1886 - d. 14 Jul 1942)

Womack, Matthew (b. 1889 - d. 19 May 1932)
Husband of Delia Johnson Womack.
Web page updated 1 July 2017
Index of All Cemeteries
Alphabetical Index of All Burials
Previous Page