Index of All Cemeteries
Alphabetical Index of All Burials
Previous Page
Use the following to search across all the cemeteries listed.
Example: "Smith, Roger" (yes, use the quotes)
001 BUFFALO PRESBYTERIAN CHURCH &nbsp- &nbsp Surname starts with A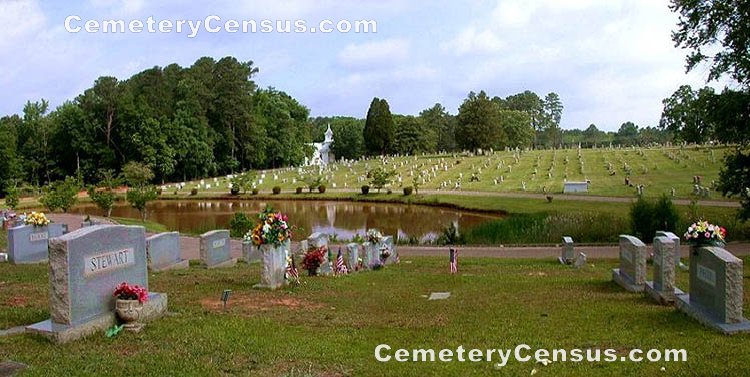 Location - 1333 Carthage Street, Sanford.

Coordinates: 35d 27m 37.5s N; 79d 11m 35.6s W Click here for Google maps

The Buffalo Presyterian Church was founded in 1797 by Scottish Highlanders.

Cemetery photograph by Paul F. Wilson in August 2010. Some photographs by Alan and Jane Mann in October 2012.


Abernathy, J. B. (b. 20 Oct 1919 - d. 23 Nov 1985)
Abernathy, Rosie Lee Cashion (b. 5 Sep 1922 - d. 13 Aug 1992)
Adams, Gaston A. (b. 23 Sep 1904 - d. 24 Sep 1944)
Adams, Mary Gibbs (b. 1 Feb 1879 - d. 8 Dec 1966)
Adcock, Calvin Campbell (b. 14 Nov 1931 - d. 19 Oct 2007)
Adcock, Jewell J. Thomas (b. 22 Feb 1924 - d. 25 Nov 2005)
Adcock, John Lynn (b. 17 Mar 1901 - d. 6 Jan 1994)
Adcock, Mary Jones (b. 27 Mar 1903 - d. 8 Mar 1988)
Aderholt, D. McIver (b. May 1906 - d. 1910)
Aderholt, Ella McIver (b. 1880 - d. 1958)
Aderholt, J. C. (b. 1857 - d. 1927)
Adkins, Earl J (Rev.) (b. 25 Apr 1906 - d. 4 Feb 1985)
Adkins, Ernestine H (b. 4 May 1909 - d. 20 Feb 1991)
Alderman, Catherine "Kate" Jackson (b. 6 Sep 1864 - d. 3 Jul 1953)
Alderman, Henry Purviance (b. 9 Jun 1868 - d. 22 Dec 1935)
Alderman, Leila Austin Hart (b. Unknown - d. 18 Aug 1918)
Alexander, Eugene (Rev.) (b. 23 Sep 1890 - d. 7 Jun 1958)
Allen, Sidney Lee (b. 28 Nov 1940 - d. 21 Jan 1968)
Allred, Harold M. (b. 9 Jun 1925 - d. 23 Dec 2006)
Allred, James G. (b. 18 Aug 1893 - d. 10 Oct 1985)
Allred, Mattie P. Odom (b. 6 Jul 1898 - d. 21 May 1941)
Ammons, Bessie Dowdy (b. 10 Apr 1899 - d. 2 Mar 1970)
Anderson, A. Jackson (b. 6 Sep 1900 - d. 24 Nov 1980)
Anderson, Jackson, Jr (b. 7 Jun 1934 - d. 25 Jul 1991)
Anderson, Olivia M. (b. 13 Jul 1905 - d. 29 Aug 1997)
Andres, Howard George (b. 6 Jan 1924 - d. 19 Oct 1993)
Andrews, Laura H. (b. 10 Jun 1885 - d. 23 Jul 1983)
Andrews, Mary J. (b. 19 Jun 1875 - d. 25 Sep 1903)
Andrews, Orren Bascom (b. 27 Jul 1880 - d. 2 Jul 1945)
Arnette, Woodie Mae (b. 11 Oct 1924 - d. 25 Nov 2002)
Arnold, John David (b. Nov 1869 - d. 1896)
Arnold, Mary Ann McIntosh (b. 5 Feb 1839 - d. 29 Apr 1904)
Arnold, William (Dr.) (b. 15 Dec 1827 - d. 12 Jul 1909)
Ashbridge, Perry Earl (b. 30 Aug 1935 - d. 28 Jul 2011)
Ashbridge, Rosemary L. (b. 9 Jan 1938 - d. 6 Jan 2005)
Ashburn, Dorothy (b. 9 Jan 1936 - d. 26 Feb 1937)
Ashburn, Nancy A. (b. 5 Jan 1916 - d. 12 May 1994)
Ashburn, R. Emmitt (b. 19 Nov 1912 - d. 24 Oct 1994)
Atkins, Arthur Criswell (b. 5 Feb 1880 - d. 6 Oct 1965)
Atkins, Clara Jane (b. 30 Nov 1916 - d. 8 Nov 1918)
Atkins, Layne Byrd (b. 27 Aug 1891 - d. 24 Jan 1985)
Austin, Lucille Hawkins Turner (b. 14 May 1848 - d. 25 Nov 1900)
Avery, Lewie G. (b. 12 Nov 1904 - d. 29 Nov 1965)
Avery, Ruby N. (b. 12 May 1912 - d. 5 Jan 1998)
Web page created 13 April 2015
Index of All Cemeteries
Alphabetical Index of All Burials
Previous Page