Index of All Cemeteries
Alphabetical Index of All Burials
Previous Page
Use the following to search across all the cemeteries listed.
Example: "Smith, Roger" (yes, use the quotes)
0645 HARPER, JAMES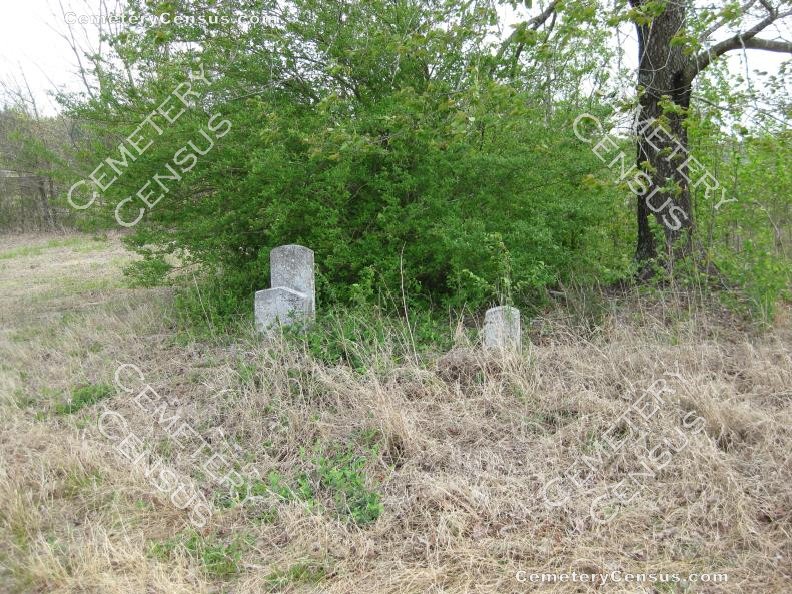 Location - on Federal Rd near intersetion with Raleigh Rd, Elevation.

Coordinates: 35d 28m 56.6s N; 78d 31m 57.7s W Click here for Google maps

Directions: from intersection of Hwy 210 and I-40 travel east on Hwy 210 to Raleigh Road. Turn right onto Raleigh Road and travel south about 2.2 miles to Federal Road. Turn right onto Federal Rd and go about 0.2 mile to the cemetery on the right in a stand of trees.

Cemetery is in extreme decline. There is evidence of two unmarked burials.

Compiler: John Maron & David Barefoot, 21 Nov 1980. Updates and photos by Gerry Morgan in March 2016.


Allen, Edna Irene (b. 2 Nov 1914 - d. 4 Jun 1916)

Harper, Alice Rebecca Barber (b. 1852 - d. 14 May 1937)

Harper, Fannie G. (b. 30 May 1885 - d. 11 Apr 1904)
Daughter of J.E. and Rebecca Harper. We trust our loss will be her gain.

Harper, Infant (b. 9 Jun 1922 - d. 9 Jun 1922)
Infant of Robert Frank and Lela Jones Harper. A little bud of love, that bloomed with God above.

Harper, James E. (b. 1848 - d. 1898)
Husband of Alice Rebecca Barber Harper. Son of William Devereaux Harper and Julia Ann Barber Harper.

Harper, Lela Jones (b. 2 Jun 1894 - d. 26 Jun 1954)
Wife of Robert Frank Harper. Daughter of Lucian Jones and Ellen Jones.

Harper, Robert Frank (b. 9 Jul 1881 - d. 3 Aug 1947)
Husband of Lela Jones Harper. Son of James E. Harper and Alice Rebecca Barber Harper.

Parrish, David (b. 5 Feb 1885 - d. 5 Jun 1888)
son of James Edward Parrish and Nancy Emily Barbour Parrish. We will meet again.

Unknown, Unknown (b. Unknown - d. Unknown)

Unknown, Unknown (b. Unknown - d. Unknown)
Appears to be a base for marker.
Web page updated 14 July 2016
Index of All Cemeteries
Alphabetical Index of All Burials
Previous Page