Index of All Cemeteries
Alphabetical Index of All Burials
Previous Page
Use the following to search across all the cemeteries listed.
Example: "Smith, Roger" (yes, use the quotes)
0058 BENSON, C.H.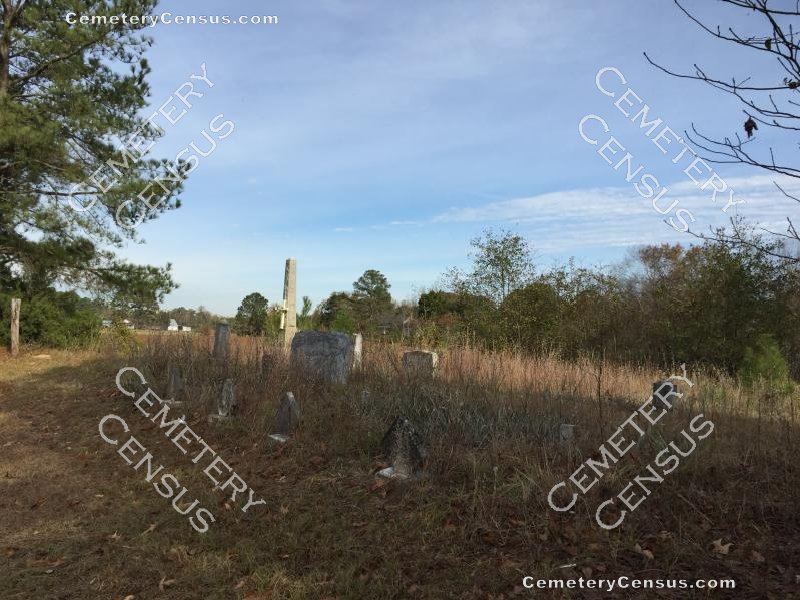 Location - Elevation. About 7 miles north of Benson on Hwy 50, Route 1 Angier.

Coordinates: 35d 28m 28.8s N; 78d 33m 27.0s W Click here for Google maps

Directions: From Hwy 210 and Hwy 50 travel south 3.25 miles. Cemetery will be on your left,.
From Benson, travel north on Hwy 50 for 6.25 miles. Cemetery will be on your right.

It is well kept. It is enclosed by old wire fence. It is easily seen from road. 13 marked graves. 3 unmarked graves.
In November 2015: This cemetery is in decline. Tall grasses and debris litter the grounds around the stones. Many of the unmarked graves are sunken in.

View #2 of the cemetery. View #3 of the cemetery.

Compiler: Shelby A Benson, 25 Apr 1976. Updates and all photographs by Gerry Morgan in November 2015.


Barber, Shelton S. (b. 9 Nov 1911 - d. 31 May 1913)
A loved one from us has gone, A voice to All is stilled, Place is Vacant in our Home, Which can never be filled. Closeup.
Wife of Charlie Harvey Benson. Mother thou love, faithfulness, dependability, and sagaciousness will not be forgotten. Benson monument.
Husband of 1) Mary Jane Jones Benson and 2) Melvina Tew Benson. Co. I, 24th NC State Troops, CSA. Benson monument.
Daughter of H. K. Benson and Susie Benson. Gone so soon.
Son of H. K. Benson and Susie Benson.
Wife of Charles H. Benson. Sleep Mother dear, And take they rest, God called thee home, He thought it best.
Daughter of Charlie Harvey Benson and Alta Lee Rogers Benson
Son of Wiley T. Grimes and Lillian Benson Grimes.
Husband of Lillian Benson Grimes
Son of W.J. Johnson and Hermo Johnson.
Husband of Ruby Grimes Melton
Wife of Cletice Noah Melton
God's Faithful and loyal Servant.
Web page updated 14 July 2016
Index of All Cemeteries
Alphabetical Index of All Burials
Previous Page