Index of All Cemeteries
Alphabetical Index of All Burials
Previous Page
Use the following to search across all the cemeteries listed.
Example: "Smith, Roger" (yes, use the quotes)
002 EURE - JORDAN FAMILY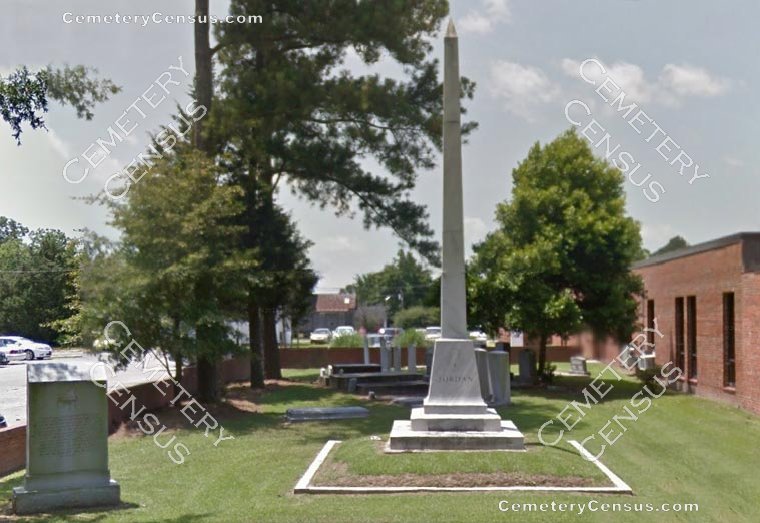 Location - corner of Main St and Cross St, in Winton.

Coordinates: 36d 23m 47.8s N; 76d 55m 56.5s W Click here for Google maps

Survey by William B. Kittrell about 1985.


Eure, Mills Caleb (b. 16 Feb 1858 - d. 30 Mar 1893)
Son of Mills H. Eure and Sarah L. Savage Eure.

Eure, Mills H. (b. 3 Dec 1821 - d. 1 Dec 1891)
Husband of Sarah L. Savage Eure. Son of Lewis Eure and Elizabeth Lee Eure. Mr. Mills H. Eure died last week at his home in Gates county of heart disease at an advanced age. He was a liberal hearted man, and always cheerful and full of life and possessed a large circle of friends. "Murfreesboro Index", Murfreesboro, [Hertford County], N.C., Friday, December 11, 1891 [Vol. VII, No. 18].

Eure, Sarah Louise Savage (b. 1 Jun 1835 - d. 26 Aug 1859)
Wife of Mills H. Eure. Daughter of Caleb Savage and Sarah Louisa Smith Savage. Born in Nansemond County, Virginia. Died in Gatesville, Gates County, NC.

Garris, Andrew Jackson (b. 21 Oct 1863 - d. 23 Jul 1889)
Son of Mary Edna Jordan Garris

Garris, Mary Edna Jordan (b. 4 Mar 1832 - d. 17 Oct 1896)
Mother of Andrew Jackson Garris

Jordan, John (b. 12 Oct 1836 - d. 4 May 1886)
Son of James Jordan and Susan Jordan. Farmer in the Winton NC area. Listed as single in the 1880 federal census.

Jordan, John Richard, Sr. (b. Feb 1891 - d. 7 Jun 1965)
Husband of Ina Love Mitchell Jordan. Son of William Jordan and Sara Ellen Eure Jordan. Former Mayor of Winton. Death certificate.

Jordan, Sarah Ella Eure (b. 24 Apr 1856 - d. 28 Aug 1933)
Wife of William Jordan. Daughter of Mills H. Eure and Sarah L. Savage Eure.

Jordan, William (b. 21 Feb 1843 - d. 14 Oct 1913)
Husband of Sara Ellen Eure Jordan

Matthews, Sarah E. (b. 1878 - d. 1951)
Wife of William L. Matthews

Matthews, William L. (b. 1871 - d. 1946)
Husband of Sarah E. Matthews

Mitchell, Ina Love (b. 3 Jul 1895 - d. 26 Nov 1976)
Wife of John Richard Jordan

Mitchell, John Pipkin (b. 15 Feb 1849 - d. 4 Jul 1931)
Husband of Mollie Garris Mitchell

Mitchell, Mollie Garris (b. 18 Oct 1859 - d. 5 Jul 1949)
Wife of John Pipkin Mitchell

Parker, Alfred I. (b. 10 Dec 1839 - d. 19 Jan 1920)
Husband of Martha W. Parker

Parker, Martha W. (b. 22 Apr 1834 - d. 25 Jul 1914)
Web page updated 27 May 2015
Index of All Cemeteries
Alphabetical Index of All Burials
Previous Page