Index of All Cemeteries
Alphabetical Index of All Burials
Previous Page
Use the following to search across all the cemeteries listed.
Example: "Smith, Roger" (yes, use the quotes)
257 WILLIAMS FAMILY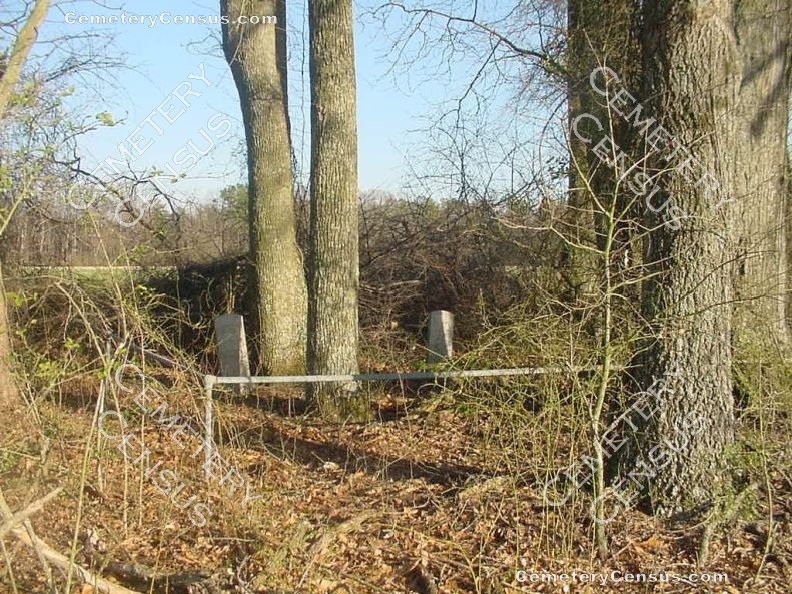 Location - off Hwy 210 east of Angier in a grove of trees. (exact location not given).

Coordinates: 35d 30m 47.9s N; 78d 41m 54.1s W Click here for Google maps

View #2 of the cemetery.

Surveyed by and photographs by Harnett County Friends of the Library, Julie & Vernon Gambrell, and others. Updates by Allen Dew in February 2017.


Williams, Jacob (b. 1784 - d. 1866)
Husband of 1) Zilpha Page Wiliams and 2) Mary Ellis Williams. Father of the founder of Angier NC.

Williams, Mary Ellis (b. 1802 - d. Abt 1859)
2nd Wife of Jacob Williams.

Williams, Zilpha Page (b. 1791 - d. 29 Aug 1813)
1st Wife of Jacob Williams. She died after giving birth to their child Ridley Ann Williams (1813-1892). Another view.
Web page updated 31 August 2017
Index of All Cemeteries
Alphabetical Index of All Burials
Previous Page