Index of All Cemeteries
Alphabetical Index of All Burials
Previous Page
Use the following to search across all the cemeteries listed.
Example: "Smith, Roger" (yes, use the quotes)
186 DEAL - BEASLEY FAMILY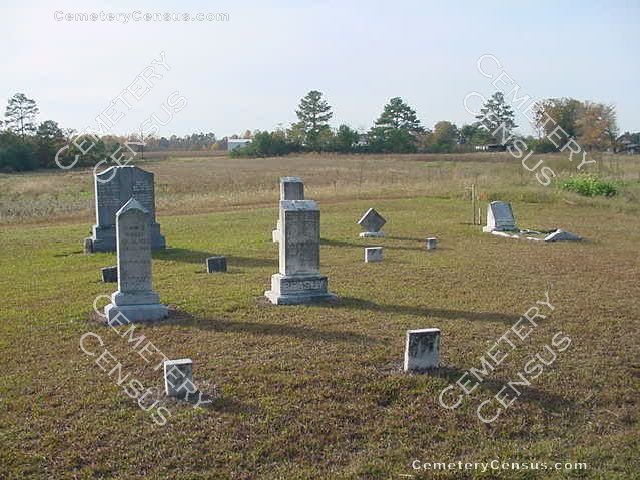 Location - behind house at about 824 S Raleight St (Hwy 55) south of Angier.

Coordinates: 35d 29m 43.3s N; 78d 44m 24.3s W Click here for Google maps

View #2 of the cemetery.

Surveyed by and photographs by Harnett County Friends of the Library, Julie & Vernon Gambrell, and others. Updates by Allen Dew in January 2017.


Beasley, Elmon Monroe (b. 14 Apr 1890 - d. 2 Feb 1966)
Husband of Maude Emma Deal Beasley. Son of Alfred A. Beasley and Sarah Francis Page Beasley.
Son of Dewey Coats and Flossie Ann Deal Coats.
Wife of Dewey Coats. Daughter of John Edward Deal and Louisa Butts Deal. Died due to birthing complications.
Husband of Louisa Deal. Survived in death by 12 Children: W. F. Deal, J. A. Deal, I. F. Deal, James Deal, Mrs. H. L. Norris, Mrs. J. S. Jones, Mrs. J. T. Butts, Miss Maie Deal, Ina Deal, and Puida Deal, all of Harnett County; Mrs. G. R. Deal of Durham; Mrs. Owen Norris of Sanford. Closeup.
Wife of John Edward Deal. Daughter of Jesse James Butts and Susan C. Adams Butts. Closeup.
Daughter of Elmon Monroe Beasley and Maude Emma Rogers Beasley. She was adopted by H.L. Norris and Kate C. Norris. Another view.
Web page updated 31 August 2017
Index of All Cemeteries
Alphabetical Index of All Burials
Previous Page