Index of All Cemeteries
Alphabetical Index of All Burials
Previous Page
Use the following to search across all the cemeteries listed.
Example: "Smith, Roger" (yes, use the quotes)
168 LIBERTY BAPTIST CHURCH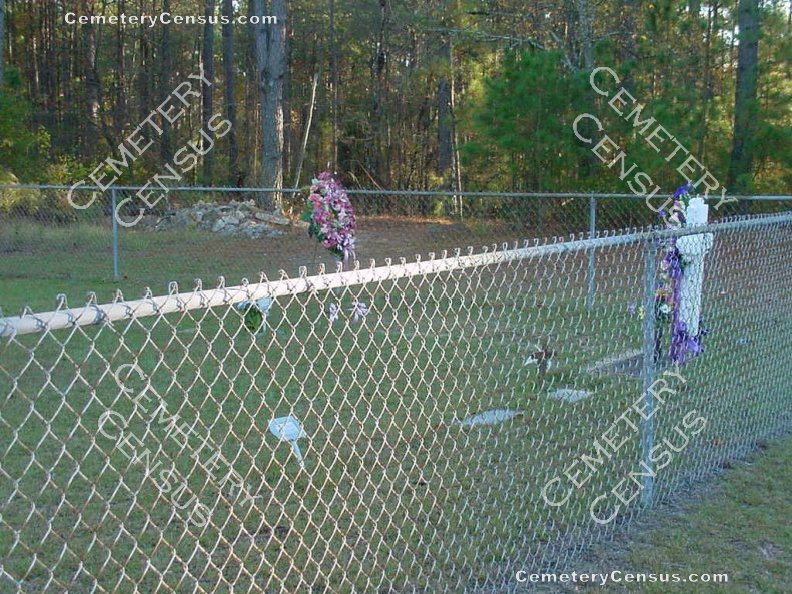 Location - on Ray Rd, about 1.6 miles west of Hwy 210, Spring Lake.

Coordinates: 35d 13m 49.5s N; 78d 57m 52.0s W Click here for Google maps

View of the church. View of the church sign.

Surveyed by and photographs by Harnett County Friends of the Library, Julie & Vernon Gambrell, and others. Updates by Allen Dew in January 2016.


Baldwin, John Murray (b. 30 Aug 1947 - d. 2 Sep 1990)
Survived in death by mother and stepfather, Charles G. and Sher'rie l. Handy; father, Kenneth B. Davis; sister, Charis n. Davis; brothers, Corey N. Stotts, Kenneth Davis Jr, Brent Davis; maternal grandmother, Nina Kerney; paternal grandparents, William and Helen Henry; paternal grandfather, Walt Davis; grandparents, Gilbert & Laura Handy.
Wife of Thomas D. McCormick. Survived in death by Talmage, Donald, and Arnold Meyers sons Patricia Hickman daughter Edna Cook, Mabel Cook, sisters Fifteen grandchildren Twenty-six great-grandchildren Eight great-great-grandchildren. Funeral marker.
Husband of Mary T. McCormick. Closeup.
Survived in death by Daughter: Kathryn R. Briggs; Stepson: John H. Raper; Sister: Louvenia Smith: Brother: James A. Evans; Five grandchildren; six great-grandchildren and two great-great-grandchildren.
Husband of Virginia M. Scalia Ratliff. S-Sgt. US Army.
Age at death [70]. Wife of Sherman Ratliff. Survived in death by Daughter, Ronnie Johnson; son, Phillip D. Ratliff; brother, Frankie Scalia; sisters, Mary White, Helen Wright and Carolyn Scalia; five grandchildren; and one great-grandchild.. Funeral home: Adcock Funeral Home, Spring Lake NC.
Wife of Ludwig Schanzenbacher.
Husband of Hilma Schanzenbacher.
Wife of Norman Taylor, Sr.
Husband of June M. Taylor.
Web page updated 31 August 2017
Index of All Cemeteries
Alphabetical Index of All Burials
Previous Page