Index of All Cemeteries
Alphabetical Index of All Burials
Previous Page
Use the following to search across all the cemeteries listed.
Example: "Smith, Roger" (yes, use the quotes)
144 GRIFFIN - SENTER FAMILY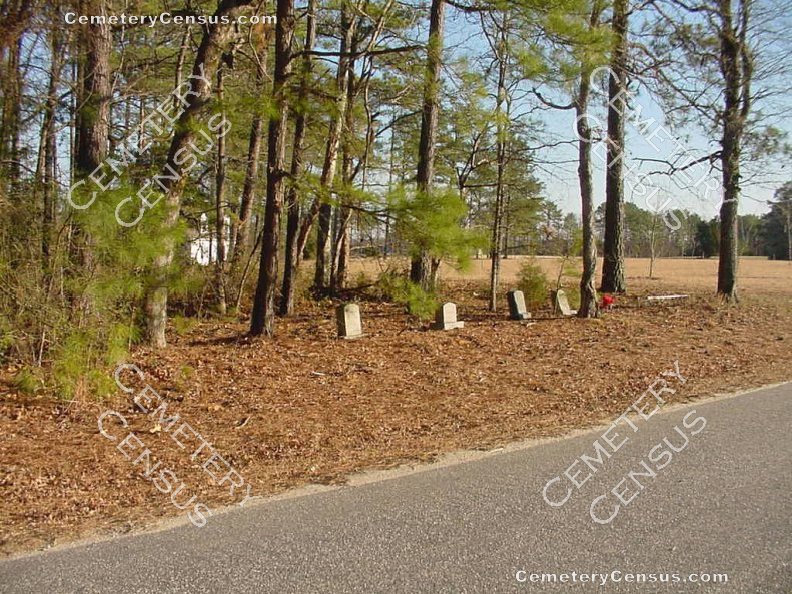 Location - beside Old Mill Rd, about 0.4 mile south of Rawls Church Rd, Chalybeate Springs.

Coordinates: 35d 31m 34.5s N; 78d 50m 45.9s W Click here for Google maps

Surveyed by and photographs by Harnett County Friends of the Library, Julie & Vernon Gambrell, and others. Updates by Allen Dew in December 2016.


Griffin, Delpha Jane A. (b. 27 Aug 1845 - d. 14 Feb 1903)
Wife of William S. Griffin.
Husband of Delpha Jane A. Griffin.
Son of William H Senter and Ettie Jane Griffin Senter.
Husband of Ettie Jane Griffin Senter, married 21 Aug 1893. Son of Stephen Henry Senter and Hixie Emeline Tutor Senter.
Web page updated 31 August 2017
Index of All Cemeteries
Alphabetical Index of All Burials
Previous Page