Index of All Cemeteries
Alphabetical Index of All Burials
Previous Page
Use the following to search across all the cemeteries listed.
Example: "Smith, Roger" (yes, use the quotes)
119 DARROCH FAMILY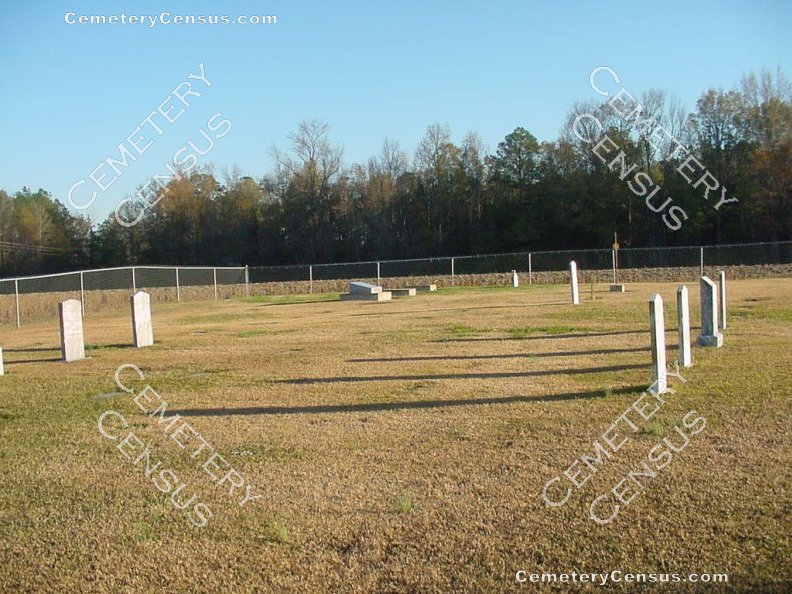 Location - on Clark Rd at intersection of Norrington Rd, south of Norrington Crossroads.

Coordinates: 35d 20m 16.1s N; 78d 54m 11.8s W Click here for Google maps

View #2 of the cemetery. Iron Cross in middle of cemetery.

Surveyed by and photographs by Harnett County Friends of the Library, Julie & Vernon Gambrell, and others. Updates by Allen Dew in December 2016.


Darroch, Carolina (b. Abt 1852 - d. 25 Jul 1930)
Daughter of J.E. Darroch and B.J Darroch.
Son of Daniel Darroch and Mary Darroch.
Husband of Mary Louise Byrd Darroch.
Wife of J.L. Darroch. Survived in death by Mr. J.L. Darroch husband; four daughters; two sons (no names were given).
Husband of Mary M. Autry Holder.
Erected by Phillip McRae and David Ray.
Daughter of M.B. Stone and Nora L. Stone.
Web page updated 31 August 2017
Index of All Cemeteries
Alphabetical Index of All Burials
Previous Page