Index of All Cemeteries
Alphabetical Index of All Burials
Previous Page
Use the following to search across all the cemeteries listed.
Example: "Smith, Roger" (yes, use the quotes)
118 DANIEL FAMILY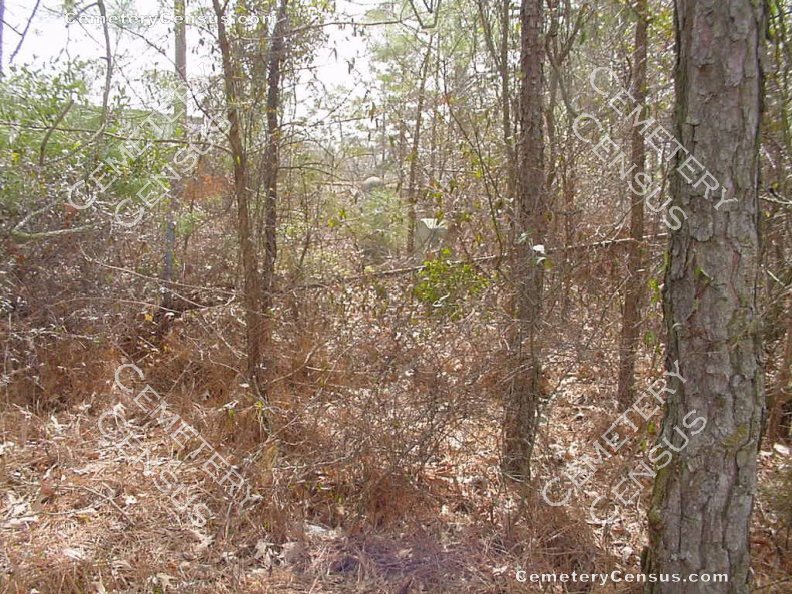 Location - off Arbittoir Rd about 50 feet to the right of two bulk barns, north of Coats.


Surveyed by and photographs by Harnett County Friends of the Library, Julie & Vernon Gambrell, and others. Updates by Allen Dew in December 2016.


Daniel, Cecil Arnsdale (b. 1 Jul 1882 - d. 14 Aug 1963)
Husband of Neva E. Daniel.

Daniel, Lenard Thomas (b. Dec 1843 - d. Nov 1928)

Daniel, Neva E. (b. 20 Dec 1886 - d. 5 Apr 1915)
Wife of Cecil Arnsdale Daniel.

Daniel, Salina (b. Sep 1862 - d. Mar 1934)
Wife of Lenard Thomas Daniel. Closeup.
Web page updated 31 August 2017
Index of All Cemeteries
Alphabetical Index of All Burials
Previous Page