Index of All Cemeteries
Alphabetical Index of All Burials
Previous Page
Use the following to search across all the cemeteries listed.
Example: "Smith, Roger" (yes, use the quotes)
111 CHRISTIAN CHAPEL MISSIONARY BAPTIST CHURCH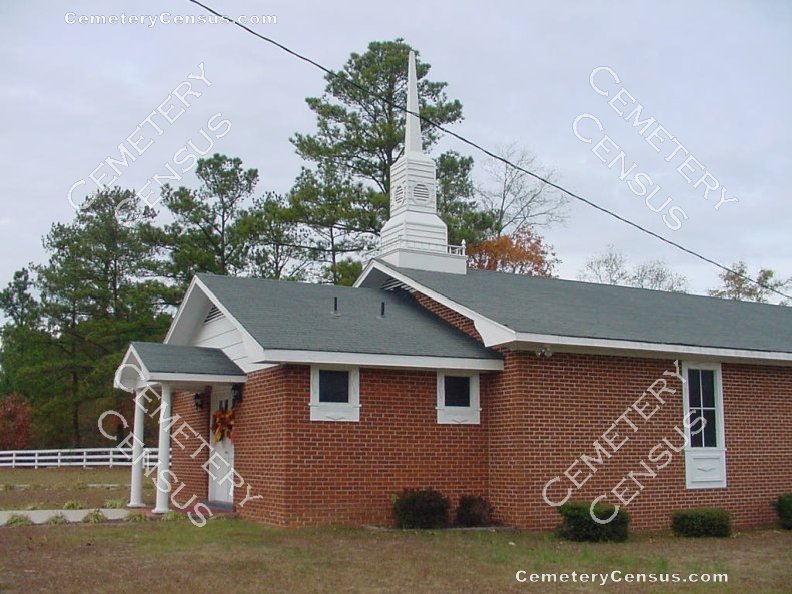 Location - 3080 Old Hwy 421, Summerville.

Coordinates: 35d 24m 35.9s N; 78d 52m 11.1s W Click here for Google maps

View of the church. View of the church sign.

Surveyed by and photographs by Harnett County Friends of the Library, Julie & Vernon Gambrell, and others. Updates by Allen Dew in December 2016.


Griffin, Mary Lillie (b. 9 Apr 1915 - d. 18 Mar 1999)
Age at death 83. Survived in death by sister, Mildred Wallace; 2 brothers, Henry and Ray Christian; nieces and nephews, Mickey Lucas, Miriam Flowers, Carolyn Dean, Henry Finn.
Husband of Mildred Christian Wallace. Closeup.
Wife of Charlie W. Wallace. Preceded in death by parents Alex Cleveland and Mamie Womack Christian. She was preceded in death by her husband, Charlie Wallace; daughter, Miriam Flowers; grandsons, Timothy Wayne Flowers, Jimmy Dean and Bryan Lucas; and 10 brothers and sisters.. Survived in death by Daughters, Carolyn Dean of Lillington, Joyce McKinney of Salemburg, Mickey Lucas and husband Neal of Dunn; a son, Henry Finn and wife Bonnie of Broadway; 12 grandchildren; 23 great-grandchildren; and two great-great-grandchildren.. Funeral home: O'Quinn Peebles Funeral Home, Lillington NC. Closeup.
Web page updated 31 August 2017
Index of All Cemeteries
Alphabetical Index of All Burials
Previous Page