Index of All Cemeteries
Alphabetical Index of All Burials
Previous Page
Use the following to search across all the cemeteries listed.
Example: "Smith, Roger" (yes, use the quotes)
109 CHICORA - AVERASBORO BATTLE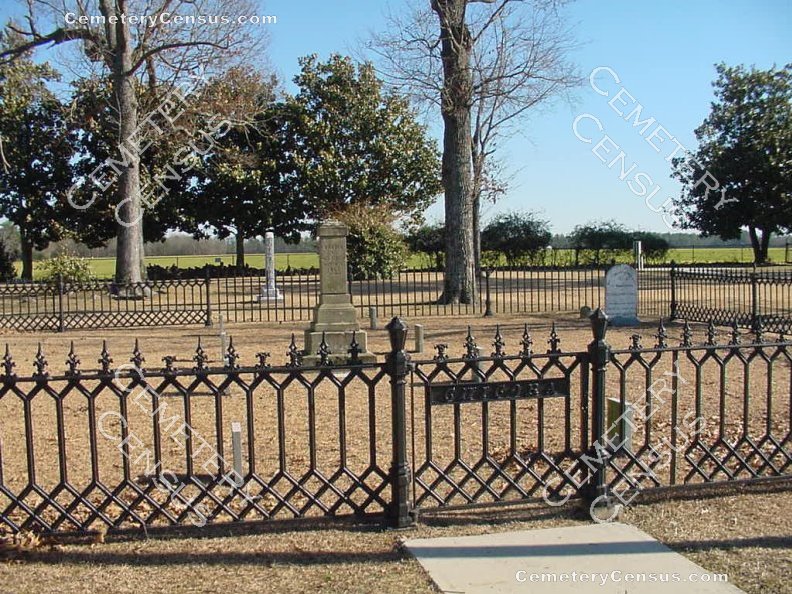 Location - beside Hwy 82 about 4.2 miles south of Erwin.

Coordinates: 35d 15m 49.6s N; 78d 40m 22.5s W Click here for Google maps

Surveyed by and photographs by Harnett County Friends of the Library, Julie & Vernon Gambrell, and others. Updates by Allen Dew in December 2016.

There are several monuments here in dedication and memoriam.

Monument 1 - In grateful memory of the brave men who sleep in Chicora Cemetery. They fought their last fight March 16, 1865 on this third line breastworks of Averasboro Battlefield. Erected 1976 by Chicora Chapter United Daughters of the Confederacy.

Monument 2 - In memory of the North Carolina Troops that so valiantly resisted the advance of a superior federal army at the Battle of Averasboro, March 15-16, 1865. Fiftieth North Carolina Regiment, Seventy-Seventh North Carolina Regiment, Tenth Battalion North Carolina Heavy Artillery. First at Bethel, Farthest to the front at Gettysburg and Chickamauga, Last at Appomattox.

Monument 3 - On this field March 15-16, 1865, men of South Carolina stood with men of other Southern States and fought bloodily and bravely for their beliefs and way of life. In doing so they wrote their names in imperishable letters in the book of glory. South Carolina Confederate War Centenial, 1961-1965.

Monument 4 - McLaws Division. Blanchard's Brigade. 1st and 2nd BN SC Reserves. 6th and 7th BN SC Reserves. Kay's CO SC Reserves. Conner's Brigade. 2nd SC, 3rd SC, 7th SC, 8th SC, 15th SC, 20th SC. 3rd SC BN, Fisher's Brigade, 1st GA, 5th and 6th GA Reserves, 2nd GA BN Reserves, 27th GA BN, Hardy's Brigade, 50th NC, 77th NC, 10th NC Heavy Arty BN, Harrison's Brigade, 5th GA, 32nd GA, 47th GA Artillery, Brooks' BTRY.

Monument 5 - Dedicated to the soldiers of McLaw's Division who fought and died during the Battle of Averasboro, March 15-16, 1865.

Monument 6 - Battle of Averasboro, March 16, 1865.

Monument 7 - 11 Dead, 6 Ga. Men.

Monument 8 - 4 Dead.

Monument 9 - 9 Dead.

Monument 10 - 6 Dead.

Monument 11 - 6 Dead, 6 SC Men.

Monument 12 - 6 Dead, 4 Ga. Men.

Monument 13 - Sidewalk constructed as Eagle Scout projects by BSA Troop 711 Dunn, NC. Scouts: Joel Wesley Sills, G. Blakeley Herring. In memory of Eagle Scout A. Woodrow (Woody) Hill, Jr. a charter member of the troop. August 1997.


Angel, Alfred Henry (b. 3 Jun 1846 - d. 24 April 1865)
In Memoriam of Alfred Henry Angel of Charleston SC. Remains moved from Old Averasboro Cemetery 19 Aug 1964.

De Treville, R. (Lt.Col.) (b. Unknown - d. Unknown)
1st S.C. Infantry, C.S.A. (copy of original).
Web page updated 31 August 2017
Index of All Cemeteries
Alphabetical Index of All Burials
Previous Page