Index of All Cemeteries
Alphabetical Index of All Burials
Previous Page
Use the following to search across all the cemeteries listed.
Example: "Smith, Roger" (yes, use the quotes)
098 RYALS MEMORIAL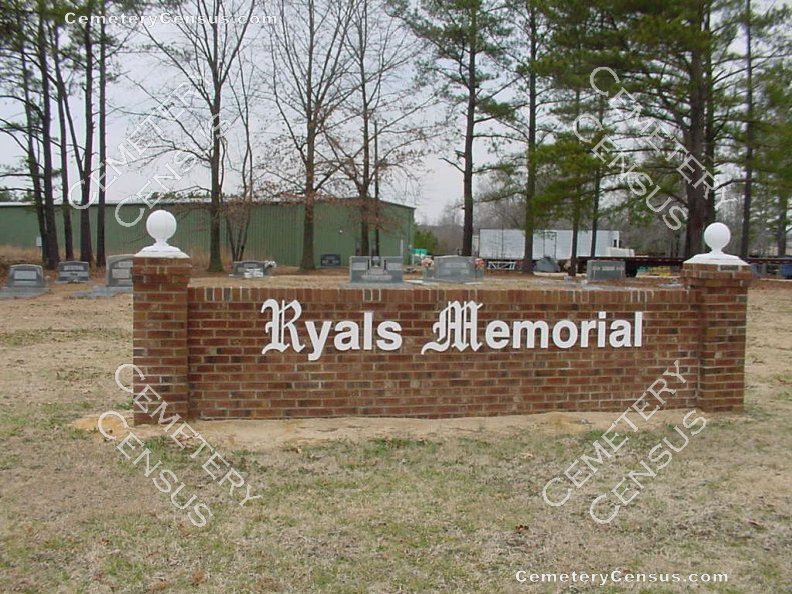 Location - at the corner of Hwy 421 and Russ Dr, about 3.7 miles northwest of Erwin.

Coordinates: 35d 22m 45.2s N; 78d 42m 52.9s W Click here for Google maps

View #2 in the cemetery.

Surveyed by and photographs by Harnett County Friends of the Library, Julie & Vernon Gambrell, and others. Updates by Allen Dew in November 2016.


Arnold, Hubert (b. 11 Apr 1898 - d. 2 Mar 1949)
Husband of Sarah Lennie Ryals Arnold. Son of Mack Arnold and Fannie McCoy Arnold. Veteran of WW-I and WW-II. (birth year on marker is 1901 and incorrect)
Son of Hubert Arnold and Linnie Ryals Arnold. Age at death 77. Survived in death by Donna A. Thurman, daughter; Leonard Arnold, James Randolph Arnold, sons; Earthy Arnold, brother; 5 grandchildren; great grandchild.
Wife of Hubert Arnold. Daughter of David Ryals and Eliza Ryals.
Wife of LeRoy Jukes. Married 25 Nov 1954.
Husband of Eunice M. Jukes. Married 25 Nov 1954.
Funeral marker. Survived in death by Son, Gaynor Singh; Aunt, Annie Bell Massey.
Husband of Anna M. McLain. Closeup.
Husband of Ina Mae Ryals.
Husband of Maggie L. Ryals. Closeup.
Husband of Laura M. Ryals. Closeup.
NC Pvt. 5th Company 2nd Development Battalion, WW-I.
Web page updated 31 August 2017
Index of All Cemeteries
Alphabetical Index of All Burials
Previous Page