Index of All Cemeteries
Alphabetical Index of All Burials
Previous Page
Use the following to search across all the cemeteries listed.
Example: "Smith, Roger" (yes, use the quotes)
091 BUTTS - ADAMS FAMILY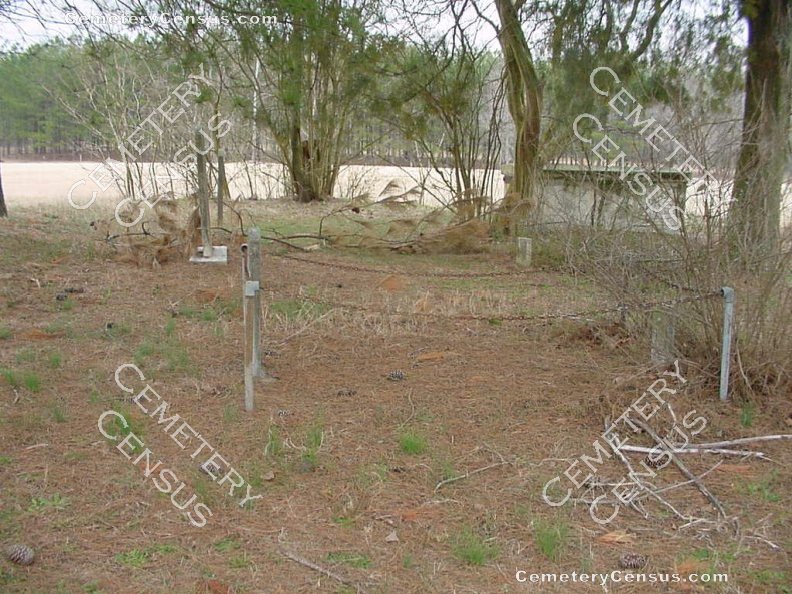 Location - on Spider Lilly Ln. about 1000 feet south of Piney Grove Rd, Angier.

Coordinates: 35d 29m 57.1s N; 78d 41m 19.0s W Click here for Google maps

View #2 of the cemetery.

Surveyed by and photographs by Harnett County Friends of the Library, Julie & Vernon Gambrell, and others. Updates by Allen Dew in August 2016.


Butts, Delaney Adams (b. 9 Jul 1851 - d. 25 Sep 1920)

Butts, Jesse J. (b. 1 Apr 1842 - d. 6 Aug 1911)
Husband of Delaney Adams Butts.

Reardon, Joseph Haywood (b. 27 Nov 1919 - d. 17 Oct 1929)
Son of Walter Haywood Reardon and Lorena Butts Reardon. Closeup.

Reardon, Lorena Butts (b. 20 Oct 1890 - d. 21 Aug 1962)
Wife of Walter Haywood Reardon. Daughter of Jesse J. Butts and Delaney Adams Butts.

Reardon, Walter Haywood (b. 19 Mar 1883 - d. 17 Jul 1953)
Husband of Lorena Butts Reardon. Son of John Reardon and Louisa Raynor Reardon.
Web page updated 31 August 2017
Index of All Cemeteries
Alphabetical Index of All Burials
Previous Page