Index of All Cemeteries
Alphabetical Index of All Burials
Previous Page
Use the following to search across all the cemeteries listed.
Example: "Smith, Roger" (yes, use the quotes)
077 BLACK - VUNCANNON FAMILY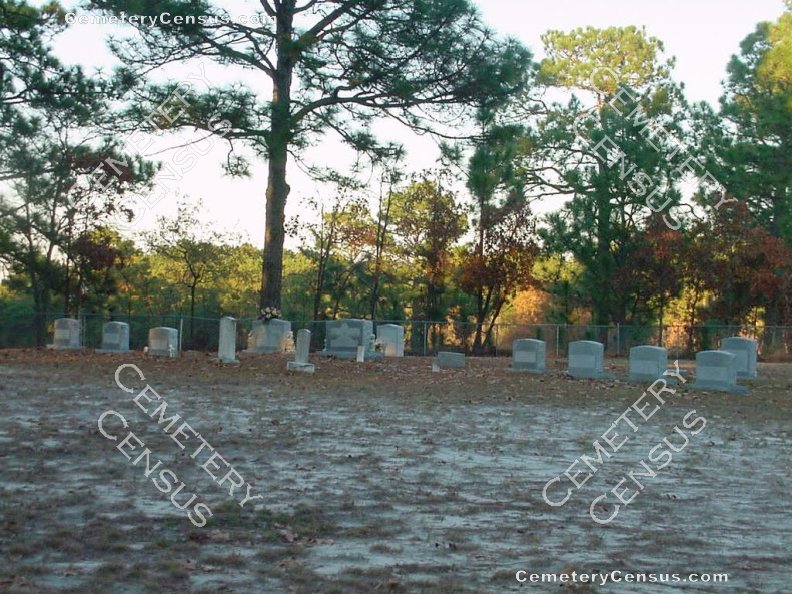 Location - off Powell Farm Rd, between Darroch Rd and Lemuel Black Rd, in the Anderson Creek area.

Coordinates: 35d 17m 58.0s N; 78d 56m 22.3s W Click here for Google maps

Surveyed by and photographs by Harnett County Friends of the Library, Julie & Vernon Gambrell, and others. Updates by Allen Dew in July 2016.


Black, Duncan (b. 29 May 1844 - d. 11 Oct 1919)
Co. F, 15th NC Infantry, C.S.A.
Our mother and grandmother. "Touched by your love."
Wife of William Foster Vuncannon. Closeup.
NC PFC 47th Infantry 9th Division, WW-II.
Husband of Freddie Mae Vuncannon.
Husband of Irene Vaughn Vuncannon. Survived in death by daughter, Christina Smith, Teresa V Holder; son, David Harold, Jerry C, Gary, Fred and Tim Vuncannon; sister, Isabell Mann, Flora Belle Kidd; 20 grandchildren; 5 great-grandchildren ;. Funeral home: Adcock Funeral Home, Spring Lake NC. Closeup.
Very loved wife, mother and grandmother.
Wife of Clifton Almer Vuncannon. Closeup.
Husband of Addie Black Vuncannon. Closeup.
Web page updated 31 August 2017
Index of All Cemeteries
Alphabetical Index of All Burials
Previous Page