Index of All Cemeteries
Alphabetical Index of All Burials
Previous Page
Use the following to search across all the cemeteries listed.
Example: "Smith, Roger" (yes, use the quotes)
051 PLEASANT GROVE ORIGINAL FREE WILL BAPTIST CHURCH &nbsp- &nbsp Surname starts with A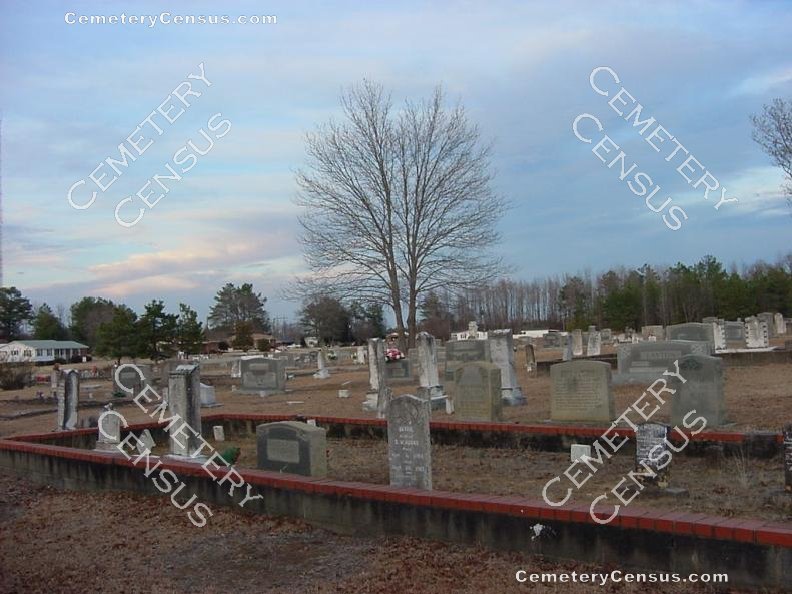 Location - 290 Red Hill Church Rd, at intersection with Bryant Rd, Dunn.

Coordinates: 35d 19m 55.7s N; 78d 39m 21.0s W Click here for Google maps

Surveyed by and photographs by Harnett County Friends of the Library, Julie & Vernon Gambrell, and others.

View #2 of the cemetery. View #3 of the cemetery. View #4 of the cemetery. View #5 of the cemetery. View #6 of the cemetery.

View of the church. View of the church sign.


Preceded in death by Parents Jesse E. and Annie Tew Davis; husband William H. "Bill" Addison.. Survived in death by Sons, Bill W. Addison and wife Pam, Phillip S Addison and Wife Teresa, Donald Addison and wife Jessie all of Dunn; daughters Peggy Barefoot and Janice Lucas, both of Dunn, Pamela Whittington abd husband Sam of Erwin; brother, J. E. Davis Jr. of Salemburg; sisters Lydia Waters of Raleigh, Francdes Jones of Wade, Nadine Driggers of Surf City and Margie Wilson of Fayetteville; 17 grandchildren and 21 great-grandchildren; and one great-great-grandchild.. Funeral home: Skinner & Smith Funeral Home, Dunn NC

Allen, Johnny Wilford (b. 27 May 1919 - d. 3 Feb 1962)
1st Husband of Clara Moore Allen. Son of Leo Allen and Eliza Crawford Allen. Closeup.

Anderson, Mathew (b. 3 Apr 1903 - d. 12 Apr 1903)

Arquer, Martha Martin (b. 6 Oct 1904 - d. 4 Jan 1997)

Arquer, Theodore (b. 18 Feb 1899 - d. 25 Mar 1972)
Husband of Martha Martin Arquer. Closeup.

Autry, Laura (b. 1884 - d. 1941)

Averitte, Bessie Parker (b. 1 Jan 1897 - d. 26 May 1948)

Avery, Bobby S. (b. 17 Sep 1940 - d. 21 Jun 1975)

Avery, Geneva Smith (b. 30 Oct 1917 - d. 15 Oct 1992)

Avery, James Leonard (b. 7 Jan 1935 - d. 16 Feb 2005)
Preceded in death by Parents, Henley and Katie Langdon Avery; brother, Bobby Avery and sister, sister, Syvonne Williams.. Survived in death by Three daughters; four sons; sisters, Janice Avery of Erwin, Betty and Earl Blackman of Dunn, Brenda and Larry Turlington of Erwin, Katy and Jerry Autry of Godwin, Eunice Davis of Erwin, Leola Barefoot of Dunn; brother, Ray and Barbara Avery of Angier; brother-in-law, Robert Tart of Erwin; and several grandchildren.. Funeral home: O'Quinn Peebles Funeral Home, Lillington NC

Avery, Kattie L. (b. 4 Nov 1908 - d. 23 Feb 1963)

Avery, Kermit H. (b. 1910 - d. 1964)

Avery, William H. (b. 17 Dec 1905 - d. 24 Nov 1956)
Web page updated 31 August 2017
Index of All Cemeteries
Alphabetical Index of All Burials
Previous Page