Index of All Cemeteries
Alphabetical Index of All Burials
Previous Page
Use the following to search across all the cemeteries listed.
Example: "Smith, Roger" (yes, use the quotes)
019 BROWN WESLEYAN CHURCH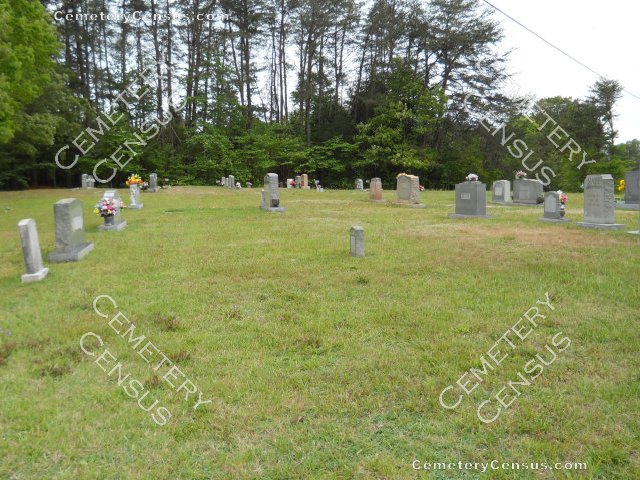 Location - 4355 High Rock Rd, Gibsonville.

Coordinates: 36d 11m 02.0s N; 79d 36m 35.0s W Click here for Google maps

Directions: take I-85/40 to highway 61 north at Whitsett. Take 61 North through Gibsonville to High Rock Road. Take a left onto High Rock Rd. Church will be on right and cemetery on the left across the road fron the church. Cemetery is well maintained.

View #2 of the cemetery. View #3 of the cemetery. View of the church.

Survey and photographs by Jackie Elliott Brown in May 2013.


Agner, Joshua Matthew (b. 4 July 2007 - d. 4 July 2007)
Husband of Ellen McDaniel Alcom
Husband of Gaynelle Loye Apple
Wife of Aubrey Flagge Apple, Jr. "Beyond the Sunset"
Wife of Rev. Cyrus A. Brown
Husband of Cora Lee Brown
Co. F, 54th Regiment, CSA
Husband of Frankie K. Burnette
Wife of Edward W. Burnette
Wife of Rev. Verlin W. Busick
Husband of Frances Nantz Busick
Daughter of Walter and Edith Byerly.
Husband of Rachel E. Hunt Byerly
Wife of John Roby Byerly, Sr.
Husband of Collie S. Coleman
Wife of Mathew Falcone. Married 4 Mar 1944.
Husband of Lois Preston Falcone. Married 4 Mar 1944.
Wife of Stiner W. King. Mother.
Husband of Sallie G. King. Father.
Husband of Shirley Wyrick Leland
Son of James Leland and Shirley Wyrick Leland
Husband of Lillie M. Staley Murphy. Daddy. Soldier of WW-I. Murphy monument.
Wife of Willie Edgar Pickrell
Husband of Madie Newnam Pickrell
A loving son. grandson, brother, daddy and friend. Tender and kind, what a beautiful memory you left behind.
Husband of Gladys Cook Rigney
Wife of Edmond David Rigney
Dearly Beloved Son. Forever in Our Hearts.
Wife of Gary S. Swaney, Sr.
Wife of Mishie Hall Swaney
Husband of Bennie C. Swaney
Husband of Virginia Ruth Swaney
Husband of Doris A. Swaney
Husband of Bonnie A. Swaney
Wife of Grady Mormon Swaney
Wife of Emerson L. Wyrick
Wife of Lincoln L. Wyrick. Married 15 Aug 1970.
Husband of Alice E. Andrews Wyrick
Husband of Clara M. Wyrick. Married 15 Aug 1970.
Wife of Rev. Theodore A. Wyrick
Husband of Nellie G. Wyrick
Web page updated 6 May 2017
Index of All Cemeteries
Alphabetical Index of All Burials
Previous Page