Index of All Cemeteries
Alphabetical Index of All Burials
Previous Page
Use the following to search across all the cemeteries listed.
Example: "Smith, Roger" (yes, use the quotes)
370 WALLER - LYON FAMILIES (33rd St)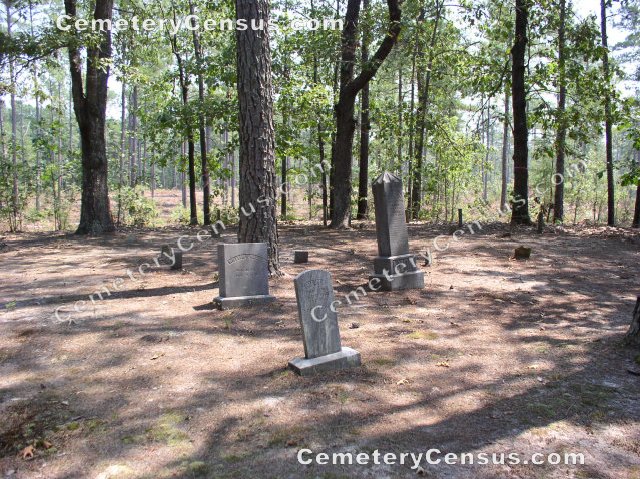 Location - on 33rd Street, Butner.

Coordinates: 36d 09m 28.7s N; 78d 45m 27.4s W Click here for Google maps

Directions: driving from Stem toward Durham on Old H wy 75, turn left on 33rd St. going into Butner. Drive 0.5 mile and this black cemetery is on the right. It is enclosed with a nylon rope. It is identifiable as a cemetery and is maintained.

There are numerous unknown graves marked with natural and manmade stones.

Canvassed by Bonnie Breedlove and Mildred Goss, April 2001. Photographs by Allen Dew in August 2006.


Lyon, Leo A. (b. 1 May 1878 - d. 5 Oct 1909)
Son of John and Ruth Lyon

Rotter, Infant (b. - d. 31 Aug 1908)
Daughter of S. L. and Hester Beasley Rotter

Unknown, ?? (b. - d. )
numerous unknown graves marked with fieldstones and footstones.

Waller, William H. (b. 11 May 1863 - d. 26 Dec 1899)
Web page updated 16 July 2016
Index of All Cemeteries
Alphabetical Index of All Burials
Previous Page