Index of All Cemeteries
Alphabetical Index of All Burials
Previous Page
Use the following to search across all the cemeteries listed.
Example: "Smith, Roger" (yes, use the quotes)
264 ROCK SPRING BAPTIST CHURCH MEMORIAL GARDEN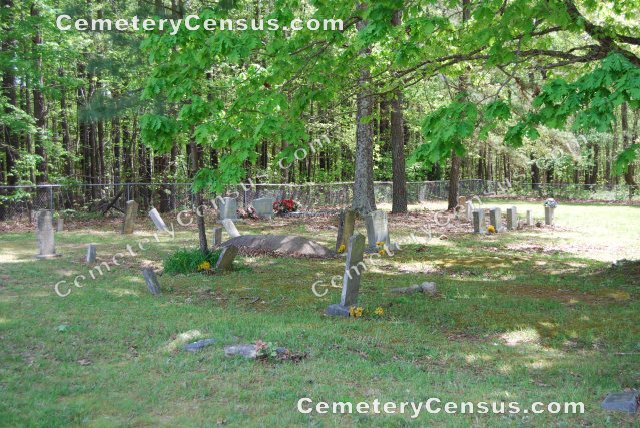 Location - on the south side of Bruce Garner Rd, about 0.1 mile east of Rock Spring Church Rd.

Coordinates: 36d 04m 09.5s N; 78d 36m 14.0s W Click here for Google maps

Directions: from Creedmoor take Church St west and continue on Brassfield Rd for about 5 miles to Lawrence Rd; turn south onto Lawrence Rd and drive about 5 miles to the Grissom intersection; turn west onto Bruce Garner Rd and drive less than a mile to the cemetery on the left side of the road.

Formerly known as the Odd Fellow Cemetery.

View #2 of the cemetery. View #3 of the cemetery. View of the cemetery sign.

Survey and photographs by Allen Dew in April 2012.


Allen, Addie (b. 24 Dec 1907 - d. 27 May 1969)
Husband of Addie Allen. Masonic emblem.
foot marker; appears to be out of place.
Husband of Elizabeth Hockaday
Beloved Husband and Father. Masonic emblem. US Army Air Force, WW-II Military marker.
field stones marking grave
rock slab marking grave; no inscription.
Blessed are the dead which die in the Lord. Gone but not forgotten.
field stone marking grave
two children on one stone marker
Wife of Joseph Winston. Aged 34 years.
Web page updated 16 July 2016
Index of All Cemeteries
Alphabetical Index of All Burials
Previous Page