Index of All Cemeteries
Alphabetical Index of All Burials
Previous Page
Use the following to search across all the cemeteries listed.
Example: "Smith, Roger" (yes, use the quotes)
248 CHAPPELL FAMILY (Hwy 50)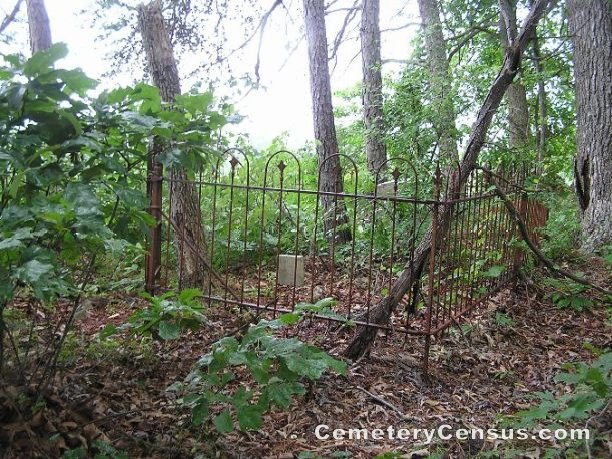 Location - off Hwy 50 south of Creedmoor on a farm immediately after the city limits.

Coordinates: 36d 06m 26.1s N; 78d 41m 32.2s W Click here for Google maps

Directions: From Creedmoor drive south on US Hwy 50 towards Raleigh. Just out of the city limits turn right onto a sharply angled driveway or farm Rd. Drive past two story farm house and barns for 0.3 miles. Cemetery is on right about 40 yards in a grove of trees.

This is an abandoned and overgrown cemetery with several unmarked graves with two head stones enclosed in a small wrought iron fence.

Surveyed and photographed by John Stanley in October 2008.


Chappell, Elitha Thomas Perry (b. 14 Dec 1838 - d. 4 Mar 1923)
Wife of Alford Redding Chappell. Elitha Thomas Perry married Jasper Emory in 1861 and was widowed in 1864 with one child, Elijah Emory. She then married Alford Redding Chappell in 1868 and was his third wife. She had 4 children with Alford. She was the Daughter of Thomas and Lena Brogden Perry.

Chappell, Jenia A. (b. 12 Oct 1869 - d. 24 Dec 1910)
Daughter of Alford Redding and Elitha Perry Emory Chappell. "She was the sunshine of our home."
Web page updated 16 July 2016
Index of All Cemeteries
Alphabetical Index of All Burials
Previous Page