Index of All Cemeteries
Alphabetical Index of All Burials
Previous Page
Use the following to search across all the cemeteries listed.
Example: "Smith, Roger" (yes, use the quotes)
237 VEAZEY FAMILY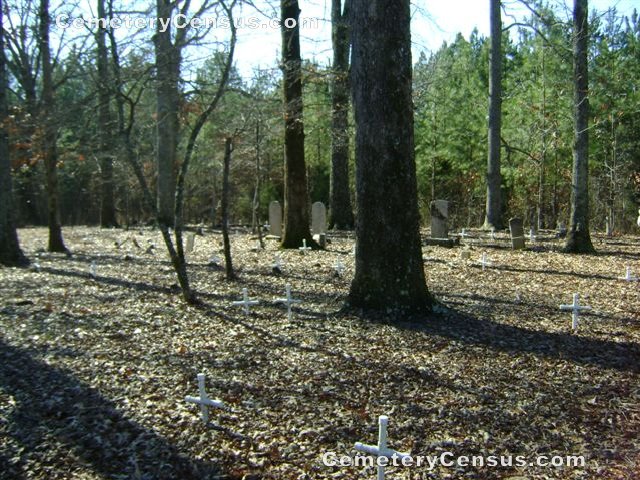 Location - in Butner on Huff Rd. about 1 mile from 9th Street.

Coordinates: 36d 06m 58.0s N; 78d 47m 26.9s W Click here for Google maps

Directions: Within Butner, drive approximately 1 mile down 9th St. Turn right onto Huff Rd. (dirt) and drive 1 mile. The cemetery is located on the right. It is identifiable and well maintained.

Canvassed by Bonnie Breedlove, Mildred Goss, Ann Veazey Davis and Wayne Davis, April 2001.

Photographs by Mildred Goss on Janusry 19, 2010.

104 Fieldstones. Another view of the cemetery.


Veazey, Bennet (b. 4 Mar 1843 - d. 1 Oct 1863)
Son of J. H. and Elizabeth Veazey. CSA
18 mos 12 days. son of Joseph H. Veazey
11 mos 8 days. Daughter of A. M. and M. F. Veazey
Son of J. H. and Elizabeth Veazey. CSA
Husband of Elizabeth Veazey
Wife of William Veazey. Aged 65 yrs 7 mos 23 days. Closeup of inscription.
8 mos 6 days. Daughter of A. M. and M. F. Veazey
Web page updated 16 July 2016
Index of All Cemeteries
Alphabetical Index of All Burials
Previous Page