Index of All Cemeteries
Alphabetical Index of All Burials
Previous Page
Use the following to search across all the cemeteries listed.
Example: "Smith, Roger" (yes, use the quotes)
165 ADCOCK FAMILY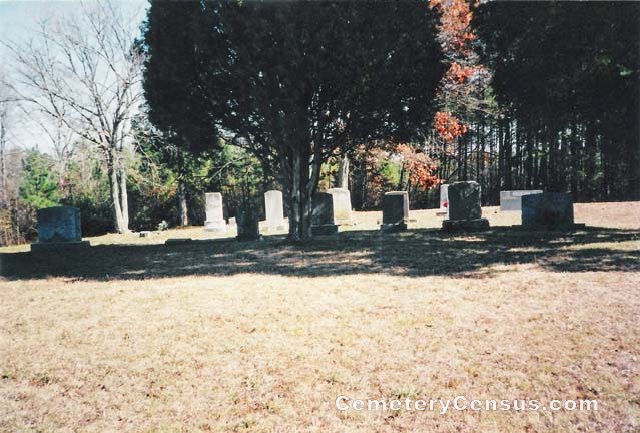 Location - on Goshen Rd. about 9/10ths of a mile from the intersection of Hwy 96 and Goshen Rd.

Coordinates: 36d 25m 31.0s N; 78d 43m 36.0s W Click here for Google maps

Directions: Take 96N from Oxford toward Oak Hill; turn left onto Goshen Rd and drive 9/10 mile; turn left between the barns. The cemetery is located to the left of the house in the yard.

Canvassed by Jessie McLam, Isaac Clark, Bonnie Breedlove, Nov 2000.

Pictures taken by Terry Lunsford and provided by Sandra Lunsford in April 2009.
Cemetery picture provided by Bonnie Breedlove.


Adcock, Ada A. (b. 27 Aug 1867 - d. 31 Mar 1896)
1st Wife of W. Benjamin Adcock

Adcock, Alice Eakes (b. 16 Nov 1871 - d. 8 Nov 1956)
2nd Wife of W. Benjamin Adcock

Adcock, Anne C. (b. 23 Sep 1864 - d. )

Adcock, Ila Denny (b. 5 Dec 1896 - d. 20 Jul 1932)
Wife of James Allie Adcock

Adcock, J. W. (b. 20 Sep 1833 - d. 21 Feb 1924)
Husband of Julia W. Adcock and Laura V. Adcock. CSA

Adcock, Jack, Jr. (b. 9 Jul 1932 - d. 6 Sep 1932)
Son of J. A. and I. D. Adcock

Adcock, James Allie (Jack) (b. 8 Dec 1893 - d. 12 Nov 1963)
Husband of Ila Denny Adcock

Adcock, James M. (b. 26 Nov 1894 - d. 23 Apr 1941)
Pvt. 166th Infantry, 12th Division, WW-I

Adcock, Julia W. (b. 2 Oct 1832 - d. 23 Oct 1899)

Adcock, Laura V. (b. 11 May 1863 - d. 25 Apr 1919)

Adcock, Lucy C. (b. 4 Feb 1885 - d. 12 Aug 1900)

Adcock, Robert W. (b. 10 Jun 1857 - d. 28 Apr 1919)
Husband of Annie C. Adcock

Adcock, Rufus D. (b. 5 Feb 1887 - d. 25 Jul 1911)

Adcock, W. Benjamin (b. 5 May 1859 - d. 23 Oct 1927)
Husband of Ada A. Adcock and Alice Eakes Adcock

Adcock, Walter David (b. 9 May 1886 - d. 4 Sep 1950)

Laws, Annette Catherine (b. 10 Jul 1964 - d. 15 Jul 1964)
Daughter of Mr. and Mrs. Taylor Laws

Laws, Edith V. (b. 13 Mar 1926 - d. 25 Jul 1926)

Laws, Lelia Adcock (b. 26 Feb 1889 - d. 3 May 1972)

Laws, Robert M. (b. 14 Mar 1886 - d. 4 Jul 1933)
Web page updated 16 July 2016
Index of All Cemeteries
Alphabetical Index of All Burials
Previous Page