Index of All Cemeteries
Alphabetical Index of All Burials
Previous Page
Use the following to search across all the cemeteries listed.
Example: "Smith, Roger" (yes, use the quotes)
163 PEED FAMILY (W. Range Rd)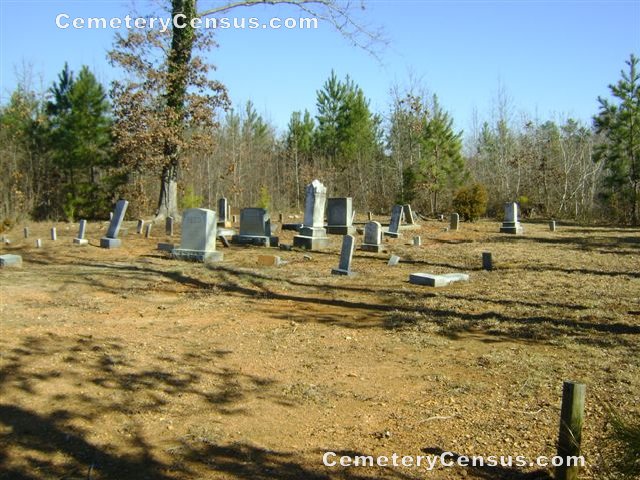 Location - about one mile down a farm path off W. Range Rd.

Coordinates: 36d 09m 33.7s N; 78d 47m 11.8s W Click here for Google maps

Directions: From the intersection of 33rd St and Old Hwy 75 in Butner, turn left onto Old Hwy 75 toward Durham for approximately 0.75 mile.; turn right onto W. Range Rd. After approximately 2 miles park on the left of an old farm path (Old Davis Rd). The cemetery is approximately one mile on the farm path.

Located in the old Butner Camp area off the Old Davis Road near a hill known as Masonic Hill. It is possible that the old Masonic Lodge #158 was located on this hill.

Surveyed on 10 July 2003 by Frances Tilley Ferrell with Sherry Handfinger and Mr. Eddie Smith. Revisited by Joey Dickerson, Mildred Goss; January 2010.

Photographs by Joey Dickerson and Mildred Goss on January 19, 2010.


Dupree, Alberta N. (b. 29 Apr 1895 - d. 17 May 1895)
(stone has toppled onto ground)
Wife of W. R. Dupree. "Gone but not forgotten". (Mr. Eddie Smith said Dupree built Knap of Reeds Church)
Wife of 1st Rufus F. Peed and 2nd J.H. Holloway. Daughter of Captain William Bowling and Martha Jones, Daughter of Young Jones who is buried in Stem on the Otha Mangum Road. Married Rufus F. Peed 1871. Married J. H. Holloway 1898. "Mother". "We loved her".
Wife of Franklin Kelley. "She has gone to her home in Heaven and all her afflictions are o'er."
Husband of Angie Peed Kelley. "Earth has no sorrow Heaven cannot bear." (stone has toppled onto ground)
Daughter of J.L. and L.V. Peed
Son of Richard Peed and Malinda Tilley and a brother to Rufus Peed and William H. Peed. Alsa was married to Lucy Lunsford. Together they had 10 children.
Son of C. A. and L. A. Peed. "Safe with Jesus"
Daughter of W. H. and M. E. Peed. Aged 8 yrs. "Budded on earth to bloom in Heaven"
Daughter of W. H. and L. W. Peed
"In Heaven there is one more angel."
Son of C. A. and L. A. Peed. "He knoweth His own"
Son of C. A. and L. A. Peed. "Asleep in Jesus"
Wife of Richard Peed. Daughter of Edmund Tilley
Daughter of C. A. and L. A. Peed
Daughter of Captain William Bowling. She married Rufus Peed and then at age 21 she died.
Husband of Malinda Tilley Peed. "Gone but not forgotten". Masonic emblem. (stone is broken). Military: Served in 3rd Batallion Sr. Res. Co. C, Confederate Army.
Husband of 1st Rebecca Bowling Peed and 2nd Martha Ada Bowling Peed Holloway (sisters). "Tho lost to sight, to memory dear". (stone has toppled onto ground)
Husband of Mary Francis Cozart Peed. son of Richard and Malinda Peed. "No pains no grief no sorrow, our loved one sleeping here."
Daughter of Roy J. and Annie M. Walker
(family servant) Footstone F.W.
Web page updated 16 July 2016
Index of All Cemeteries
Alphabetical Index of All Burials
Previous Page