Index of All Cemeteries
Alphabetical Index of All Burials
Previous Page
Use the following to search across all the cemeteries listed.
Example: "Smith, Roger" (yes, use the quotes)
162 JOSHUA OVERTON FAMILY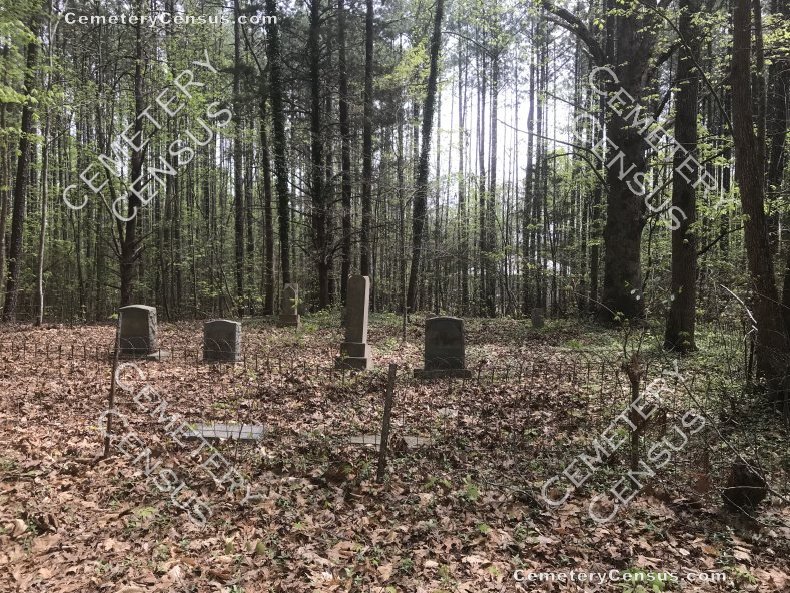 Location - from Creedmoor go East on NC-56 to Wilton. From there go North on NC-96 for 0.7 mile and turn right on Philo White Road. Go 2.9 miles and turn right on Overton Road. Go 0.3 mile. Cemetery is 90 degrees directly right 100 yards in the woods beside an old road.

Coordinates: 36d 10m 40.0s N; 78d 32m 49.0s W Click here for Google maps

Surveyed by Barbara Meyer in 2005. Pictures by Barbara Meyer in 2005.

This is an abandoned cemetery with 15 grave markers surrounded by a heavy wire fence.


Freeman, Josie Lee (b. 30 Dec 1912 - d. 25 Oct 1922)
Son of W. L and Minnie Ray Freeman. "Darling we miss thee".
Wife of W. L. Freeman. "She was a kind and affectionate wife, A fond mother and A friend to all."
"Rock of ages". "Gone but not forgotten".
"Rock of ages". "To God's care".
1 yr 3 mos. son of Rev. L. T and R. B. Turner. "Budded on earth to bloom in heaven"
"1st partner P.T. Barnum 1836"
"A saintly one, baptized by Frances Asbury"
Web page updated 16 July 2016
Index of All Cemeteries
Alphabetical Index of All Burials
Previous Page