Index of All Cemeteries
Alphabetical Index of All Burials
Previous Page
Use the following to search across all the cemeteries listed.
Example: "Smith, Roger" (yes, use the quotes)
119 ROYSTER FAMILY (Noel Tuck Rd)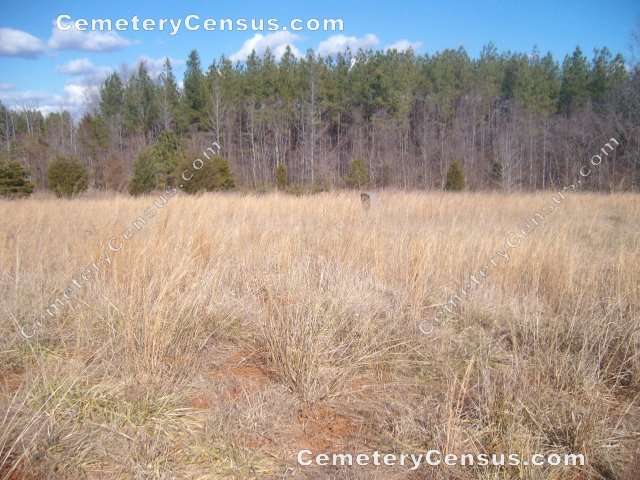 Location - on Noel Tuck Rd across from Webb's Chapel Rd, in a field.

Coordinates: 36d 27m 33.0s N; 78d 46m 18.1s W Click here for Google maps

Directions: take Hwy 96N from Oxford; turn left on Henry Huff Rd; turn right on Noel Tuck Rd.; look for Webb's Chapel Rd to the left and the cemetery is on the right in the middle of fields to the left of the house.

Canvassed by Jessie McLam and Jean Morgan, January 2001. Photographs by Joey Dickerson and Mildred Goss in January 2011.


Royster, Baby Boy (b. 28 Jul 1914 - d. 23 Aug 1914)
Son of William F. and Keturah A. Royster

Royster, Baby Girl (b. 11 Sep 1912 - d. 26 Sep 1912)
Daughter of William F. and Keturah A. Royster

Royster, Baby Girl (b. - d. 16 Sep 1904)
Daughter of William F. and Keturah A. Royster

Royster, Baby Girl (b. 1 Feb 1904 - d. 16 Feb 1904)

Royster, Clarence Guy (b. 28 Mar 1902 - d. 26 Apr 1954)

Royster, Keturah A. Wilkerson (b. 2 Jul 1875 - d. 21 Dec 1953)
Wife of William F. Royster

Royster, W. Dennis (b. 1 Jan 1895 - d. 15 Feb 1895)

Royster, William F. (Willie) (b. 19 Mar 1867 - d. 1 Jan 1924)
Husband of Keturah A. Wilkerson Royster
Web page updated 16 July 2016
Index of All Cemeteries
Alphabetical Index of All Burials
Previous Page