Index of All Cemeteries
Alphabetical Index of All Burials
Previous Page
Use the following to search across all the cemeteries listed.
Example: "Smith, Roger" (yes, use the quotes)
098 MOSS FAMILY (Sam Moss Hayes Rd)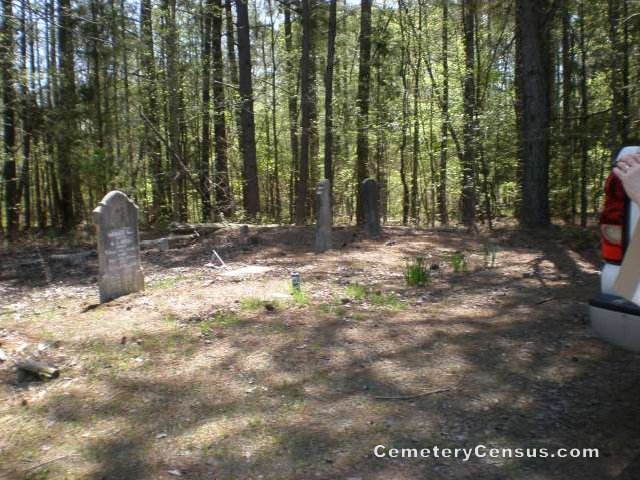 Location - from Creedmoor City Limits going north on Hwy 15, drive 2/10 miles; turn right on Sam Moss Hayes Rd. Drive one mile; turn left at a driveway going into the woods. The house is out of sight but near the road. The cemetery is located to the right of the house.

Coordinates: 36d 08m 19.6s N; 78d 39m 51.3s W Click here for Google maps

Canvassed by Bonnie Breedlove, May, 1995. It is well maintained and preserved.

Pictures provided by Bonnie Breedlove in April 2009.


Moss, Benjamin L. (b. 15 Jul 1830 - d. 8 Jan 1879)
Husband of Mary L. Moss. NC Troops, C.S.A.

Moss, Mary L. (b. 26 Jun 1830 - d. 23 Apr 1888)
Wife of Benjamin L. Moss. Aged 57 yrs 9 mos 27 days.

Moss, Pamelia D. (b. 24 Feb 1866 - d. 4 Jul 1881)
(WPA records list birth date as 24 Apr 1866)

Moss, Zebulon V. (b. 17 Apr 1870 - d. 1 Jun 1882)
Web page updated 16 July 2016
Index of All Cemeteries
Alphabetical Index of All Burials
Previous Page