Index of All Cemeteries
Alphabetical Index of All Burials
Previous Page
Use the following to search across all the cemeteries listed.
Example: "Smith, Roger" (yes, use the quotes)
091 LYON BURYING GROUND (Hwy 15 south of Oxford)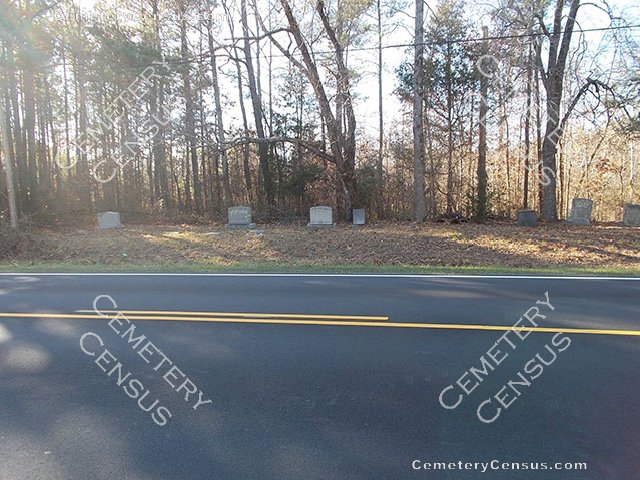 Location - from Oxford City Limits drive 11 miles toward Creedmoor on Hwy 15S. Cemetery is on the right at the highway.

Coordinates: 36d 09m 16.0s N; 78d 40m 32.0s W Click here for Google maps

Canvassed by Bonnie Breedlove, March 1995. It is well maintained and preserved.

Photographs by Jackie Elliott Brown in December 2014.


Bullock, Adelaide Lyon (b. 14 Nov 1913 - d. 13 Sep 1929)
Broken headstone (footstone: EBH). WPA records list Emmaline B. Harris, born 7 Jul 1818 and died 8 Feb 1892
Husband of Antoinette Taylor Lyon
Broken headstone (footstone: WL). WPA records list Ward Lyon, born 16 Dec 1883, died 12 Jun 1885 and son of W. H. & H. B. Lyon. (Twin to Wade Lyon?)
Husband of Henrietta Bragg Lyon. WPA records list birth date as 6 Apr 1860 and death date as 20 Nov 1910
Web page updated 16 July 2016
Index of All Cemeteries
Alphabetical Index of All Burials
Previous Page