Index of All Cemeteries
Alphabetical Index of All Burials
Previous Page
Use the following to search across all the cemeteries listed.
Example: "Smith, Roger" (yes, use the quotes)
089 CLAY FAMILY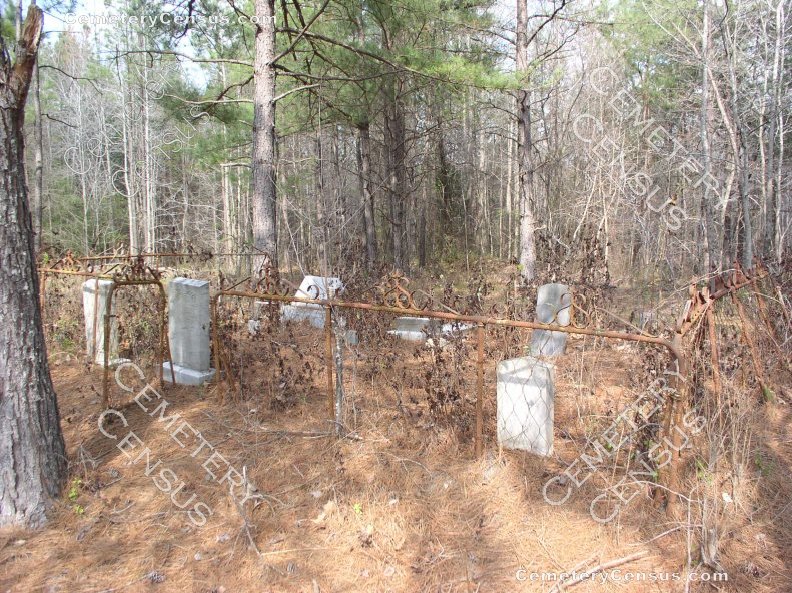 Location - take Hwy 96S from Oxford; keep straight across Hwy 56N on Hwy 96S to Brassfield Rd. (2 mi.). Turn right; drive .8 mi. to Lawrence Rd.; turn left on Lawrence Rd.. Drive 7/10 - 8/10 mi.; cemetery is on the left about 25 ft. from the roadside in a clump of trees enclosed by a fence.

Coordinates: 36d 05m 52.0s N; 78d 36m 18.0s W Click here for Google maps

Canvassed by Bonnie Breedlove and Jessie McLam, January 2001. Pictures taken by Allen Dew on April 1, 2006.

Another view of cemetery.


Clay, Mary Mallory (b. 12 Feb 1803 - d. 19 Apr 1887)
(WPA records indicates name as Ramon C. Clay)
Son of John and Mary Clay Lawrence
Wife of John William Lawrence (John buried at Banks Church) (her headstone has fallen over onto her grave in 2006)
Daughter of John and Mary Clay Lawrence. Wife of Rev. J.R. Pace. He was a Baptist minister.
Web page updated 16 July 2016
Index of All Cemeteries
Alphabetical Index of All Burials
Previous Page