Index of All Cemeteries
Alphabetical Index of All Burials
Previous Page
Use the following to search across all the cemeteries listed.
Example: "Smith, Roger" (yes, use the quotes)
059 FLEMING FAMILY (Hester Rd)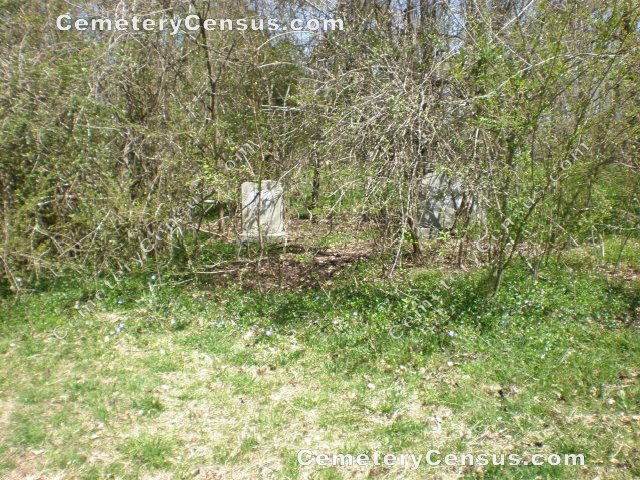 Location - off south side of Hester Rd between Hwy 15 and Brogden Rd, beside an old farm house.

Coordinates: 36d 10m 12.1s N; 78d 40m 59.7s W Click here for Google maps

Directions: from Oxford City Limits drive 9.9 miles on Hwy 15S to Hester. Turn right on Hester Rd.; drive 8/10 mile and turn left into curving driveway with a gate. Cemetery is to the left of the house.

Canvassed by Bonnie Breedlove, April 1995. The cemetery is overgrown but identifiable.

There are 16 fieldstones.


Clayton, Infant (b. 21 Mar 1916 - d. 21 Mar 1916)
Daughter of G. H. and Celestia Pittard Clayton (Fieldstone only)

Davis, Anges Holeman (b. - d. 16 Mar 1897)
Wife of John G. Davis. Lord, thou hast been our dwelling place in all generations. Psalms 90:1. Erected by Nephew - J.H. Gooch. Footstone: A.H.D.

Fleming, Frances (b. abt 1785 - d. 16 Nov 1854)
Wife of William Fleming. In her 69th year.

Hanes, Infant (b. abt 1929 - d. abt 1929)
Son of Emma Royal Tunstall Hanes (Fieldstone only)

Holeman, Lucretia Horner (b. 8 Sep 1812 - d. 15 Mar 1881)

Holeman, Richard (b. abt 1800 - d. 6 Jun 1874)
Husband of Lucretia Homer Holeman. Erected by Grandson - J.H.Gooch. Footstone: R.H.

Horner, Jefferson (b. 20 Jan 1805 - d. 5 May 1879)
A great man fallen this day in Israel. II Sam.3:30. Erected by Great Nephew - J.H. Gooch. Footstone: J.H.
Web page updated 16 July 2016
Index of All Cemeteries
Alphabetical Index of All Burials
Previous Page