Index of All Cemeteries
Alphabetical Index of All Burials
Previous Page
Use the following to search across all the cemeteries listed.
Example: "Smith, Roger" (yes, use the quotes)
025 SAINT'S DELIGHT PRIMITIVE BAPTIST CHURCH &nbsp- &nbsp I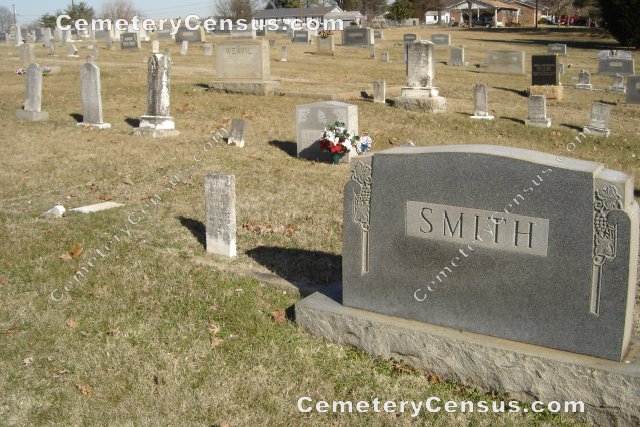 Location - Abbott's Creek Township, 4.5 miles southwest of Kernersville near end of Saint's Delight Church Road, off Linville Road, east of Winston-Salem, in the Sedge Garden Community.

Coordinates: 36d 05m 39.6s N; 80d 08m 57.6s W Click here for Google maps

The cemetery was surveyed by Darla Johnson, Carolyn Marshall and Peggy Taylor.
Date of survey: May 31, 2006. Photographs by Carolyn Marshall.

View #2 of the cemetery. View #3 of the cemetery. View #4 of the cemetery. View of the church. View of two survey takers and Mr. Williard.

Pierce Funeral Service Marker with no data between Wyatt A. Crews and Ruby Griffin Crews.


Idol, Asia A. (b. 21 May 1880 - d. 19 Feb 1915)

Idol, Caleb (b. 12 Jul 1805 - d. 12 Jan 1890)

Idol, Clara C. (b. 1904 - d. 1979)

Idol, Curtis Rufus (b. 23 Sep 1920 - d. 6 Sep 2004)
Husband of F.(H.) Married 5 Sep 1946.

Idol, Flavel (Hester) (b. 2 Sep 1925 - d. )
Wife of C.R. Married 5 Sep 1946.

Idol, G. H. (b. 12 Sep 1846 - d. 7 Jun 1918)

Idol, J. Clay (b. 1900 - d. 1980)

Idol, Mattie L. (b. 5 Feb 1886 - d. 18 Feb 1910)

Idol, Sallie (b. 14 Apr 1813 - d. 13 Sep 1890)

Idol, Sarah C. (b. 5 Feb 1849 - d. 9 Apr 1924)
Web page created 1 March 2013
Index of All Cemeteries
Alphabetical Index of All Burials
Previous Page