Index of All Cemeteries
Alphabetical Index of All Burials
Previous Page
Use the following to search across all the cemeteries listed.
Example: "Smith, Roger" (yes, use the quotes)
284 LEATHERS, ANDERSON FAMILY (black)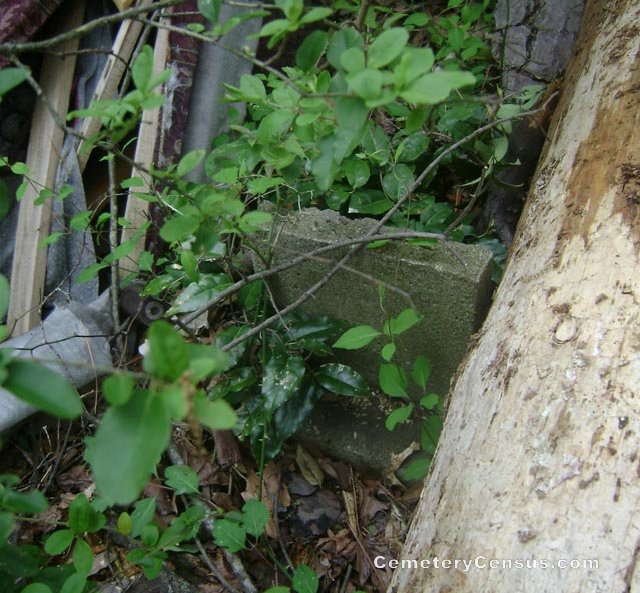 Location - 1700 Guess Rd. at the intersection with Lancaster St.

Coordinates: 36d 01m 07.9s N; 78d 54m 48.6s W Click here for Google maps

No legible stone found in April 2009. Estimated to hold 5-6 graves. Cemetery is about 100' x 45'

Surveyed and photographed by Mitch Fraas in April 2009.

In 1896 Anderson Leathers died after a long life and was buried a free man on his own land. Caty (or Katy, or Catharine) continued living into the early 1900s with her son William at her side. Out of 13 live births she had eight remaining children, now spread out around Durham, her daughters with new married names like Snipes, Hicks, Sims, and Geer.

Though without a legible stone it's impossible to know, Anderson Leathers and his wife and perhaps a few other family members are most likely buried in the graveyard (there certainly seem to be other burial depressions on the site).


Leathers, Anderson (b. abt 1820 - d. abt 1896)
husband of Cathy Leathers (probably buried here)

Leathers, Caty (b. 1824 - d. aft 1900)
Wife of Anderson Leathers (probably buried here)
Web page updated 23 December 2015
Index of All Cemeteries
Alphabetical Index of All Burials
Previous Page