Index of All Cemeteries
Alphabetical Index of All Burials
Previous Page
Use the following to search across all the cemeteries listed.
Example: "Smith, Roger" (yes, use the quotes)
273 UNION GROVE UNITED METHODIST CHURCH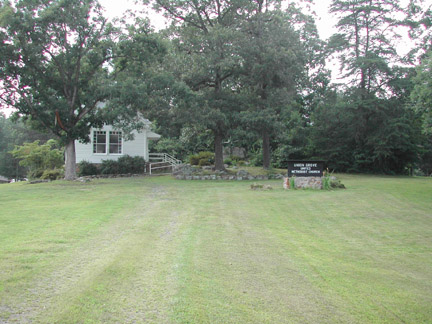 Located on west side of Roxboro Road (Highway 501) just south of South Lowell Road and across from Black Horse Run.

Coordinates: 36d 10m 29.0s N; 78d 54m 18.0s W Click here for Google maps

Ten grave markers found. Surveyed and photographed by Ellen Kerley in July 2003.


Hornbuckle, Margaret McCullers (b. 8 Nov 1921 - d. 17 Aug 2013)
Died in Durham County NC. Born in Brunswick or Mecklenburg Va. Daughter of Noel Henry McCullers and Lois Gertrude Weathers McCullers. Wife of Ernest Charles Hornbuckle Jr. Hall-Wynne Funeral Service Durham.
'Precious are the memories of'
Spouse - William T. Littrell. 'Together Forever'
Spouse - Julia W. Littrell. Virginia, Pvt Co D 11 Machine Gun Bn, WW-I. Military Marker
Daughter of Floyd and Nannie L. McFarland
Spouse - William A. McFarland
Daighter of Floyd and Nannie L. McFarland
Spouse - Missouri F. Duncan McFarland
Web page updated 23 December 2015
Index of All Cemeteries
Alphabetical Index of All Burials
Previous Page