Index of All Cemeteries
Alphabetical Index of All Burials
Previous Page
Use the following to search across all the cemeteries listed.
Example: "Smith, Roger" (yes, use the quotes)
167 FREEMAN - HOLLOWAY FAMILY (Freeman Rd)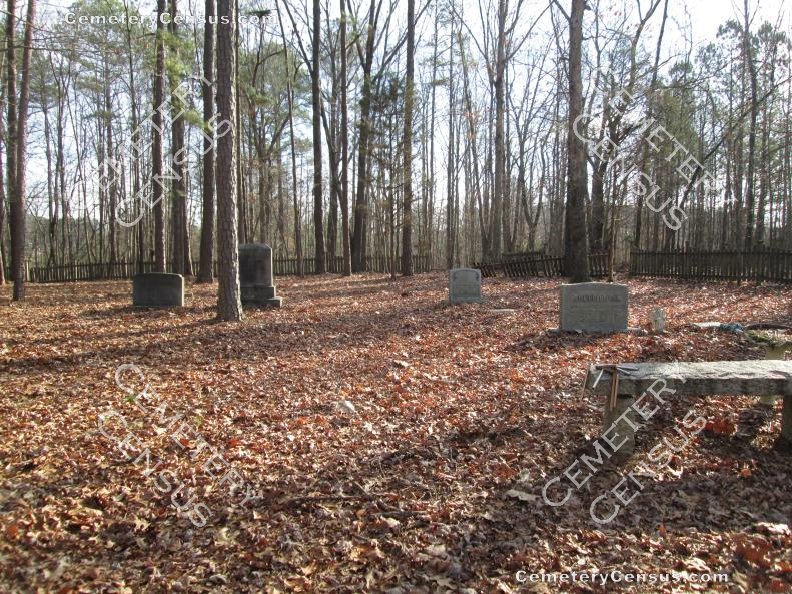 Location - in Oak Grove Township on the property of Carson Holloway at 3520 Freeman Rd.

Coordinates: 35d 59m 42.0s N; 78d 49m 26.6s W Click here for Google maps

This cemetery has 8 graves with legible markers dating from 1917 to 2009. Canvassed by Dwight A. Evans (1980). It is enclosed by a wooden fence and is in very good condition.

Survey updated by Heather Millis in February 2016. Photographs by Heather Millis in February 2016.


Freeman, Jerome (b. 1881 - d. 1925)
Husband of Lattie Briggs (daughter of Rufus Holder and Sarah Holder). Married 13 Sep 1902. Son of Thomas Freeman and Luvina Freeman.
Spouse - Needham Clay Freeman
Spouse - Lucy Dora F. Freeman
Son of T.H. and Vienna Freeman Holloway. Dragged to death by a mule.
Never married. Daughter of Thomas Hugh Holloway and Vienna Freeman Holloway.
Wife of William Linwood Holloway. Daughter of Macon Emmett Gooch and Jesse Caroline Ray Gooch. 2nd Lt. Nurse, US Army, WW-II.
Infant. Son of Clay Holloway and Laura Holloway.
Web page updated 11 February 2016
Index of All Cemeteries
Alphabetical Index of All Burials
Previous Page